Uncover the delights of North Cyprus!
With year-round sunshine, plenty of uncrowded beaches and great-value accommodation this is a destination worth watching!
Jackie Holland's editorial on the Unique Island...
Daily Telegraph Editorial
A place in the Med largely unexplored by British holidaymakers
There's a place in the Mediterranean that is largely unexplored by British holidaymakers. This hidden gem is North Cyprus – a laid-back land of deserted beaches, ancient monasteries, Roman ruins, charming towns and welcoming people. It enjoys 300 days of sunshine a year and new hotels are continually springing up, offering a wealth of choice from grand beach resorts to stylish boutique retreats. The northern third of Cyprus came under Turkish influence in 1974 and then its charms have become something of a well-kept secret. Yet whatever a holidaymaker could desire is here: spas, delicious traditional food, shopping and colourful open-air bars – and it's all better value than ever before. North Cyprus has never adopted the euro, so has not suffered the price hikes experienced elsewhere. Instead, the currency is the Turkish lira for which the exchange rate currently stands at 6.7 to the pound. Such a good rate means that British holiday specialist Cyprus Paradise is able to offer packages to suit every type of traveller at very competitive prices.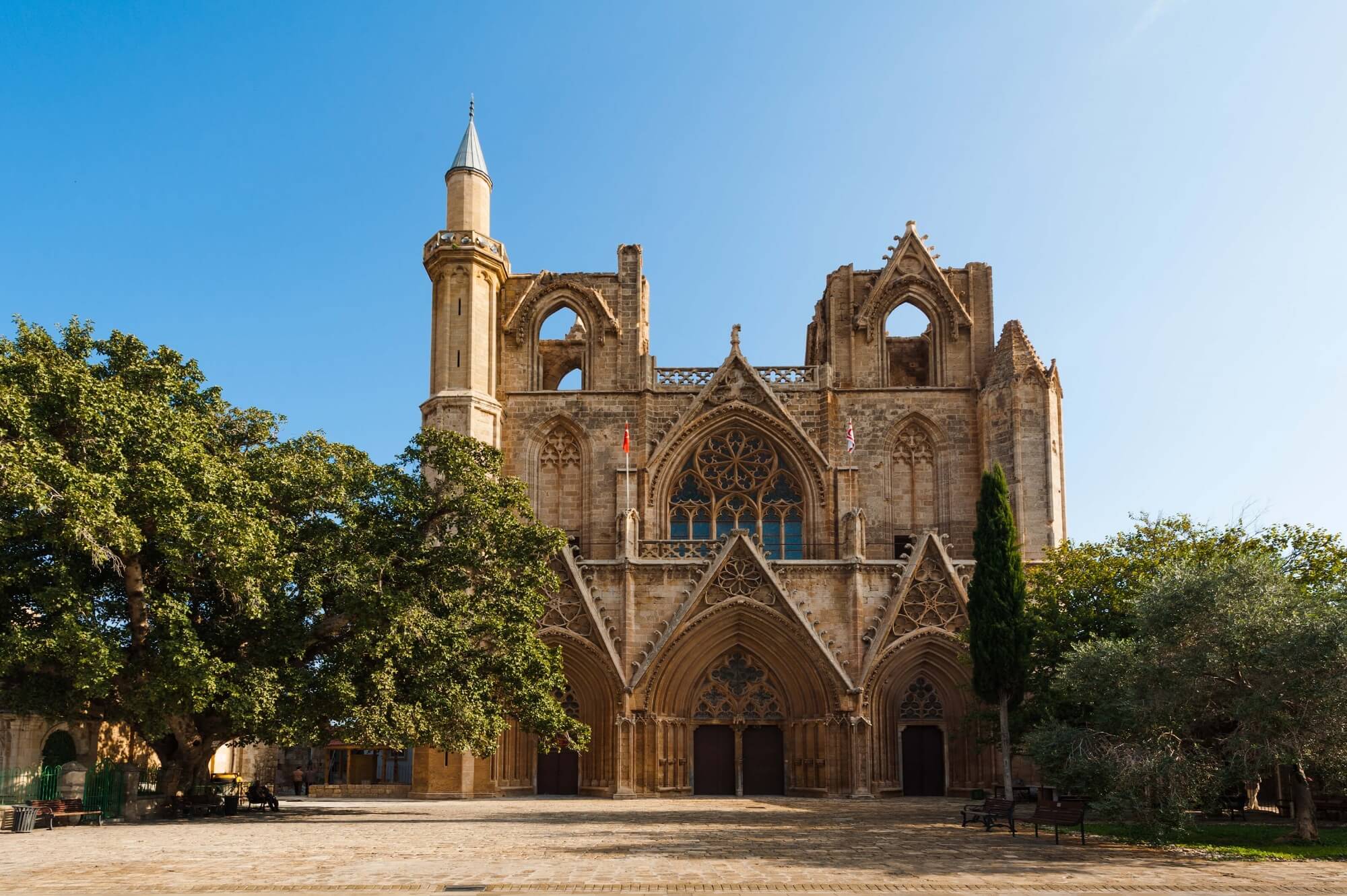 For example, a seven-night B&B holiday at the four-star Pia Bella
hotel in Kyrenia costs from £226 per person, or a week all-inclusive at the five-star Limak Cyprus Deluxe Hotel costs from £447pp. The Pia Bella has two outdoor pools, is only minutes from the beach and is surrounded by restaurants. The Limak Cyprus Deluxe Hotel is a new resort set on miles of golden sand, with its own aqua park, five pools, and a choice of bars and dining venues. The Acapulco Beach & Spa Resort has its own private beach and many fantastic facilities for kids inclusing an amusing animation team. The luxurious Lords Palace Hotel is located in Kyrenia Town Centre and has a variety of onsite bars and restaurants guests can enjoy. The Korineum Golf & Beach Resort has an amazing 18 Championship golf course which overlooks beautiful garden and mountain views. All Cyprus Paradise holidays include flights from a choice of 16 UK airports, transfers, taxes and the services of a rep. Additionally, everyone gets a free full-day tour of the capital, Nicosia. The company also provides a price-match promise and monthly interest-free payment plans so travellers can secure their Atol-protected holiday with an early booking deposit from £49pp. Many Cyprus Paradise holidays also provide free places for children. There is a great choice of activities to keep everyone happy in North Cyprus. As well as lazing on pristine beaches where turtles hatch their young, or discovering sites and treasures dating back 9,000 years, visitors can try mountain walks, bird watching, golf, fishing, snorkelling and a full range of water sports, all giving them an appetite for the delicious local cuisine. No holiday to North Cyprus would be complete without at least one meze feast overlooking the sea in Kyrenia Harbour.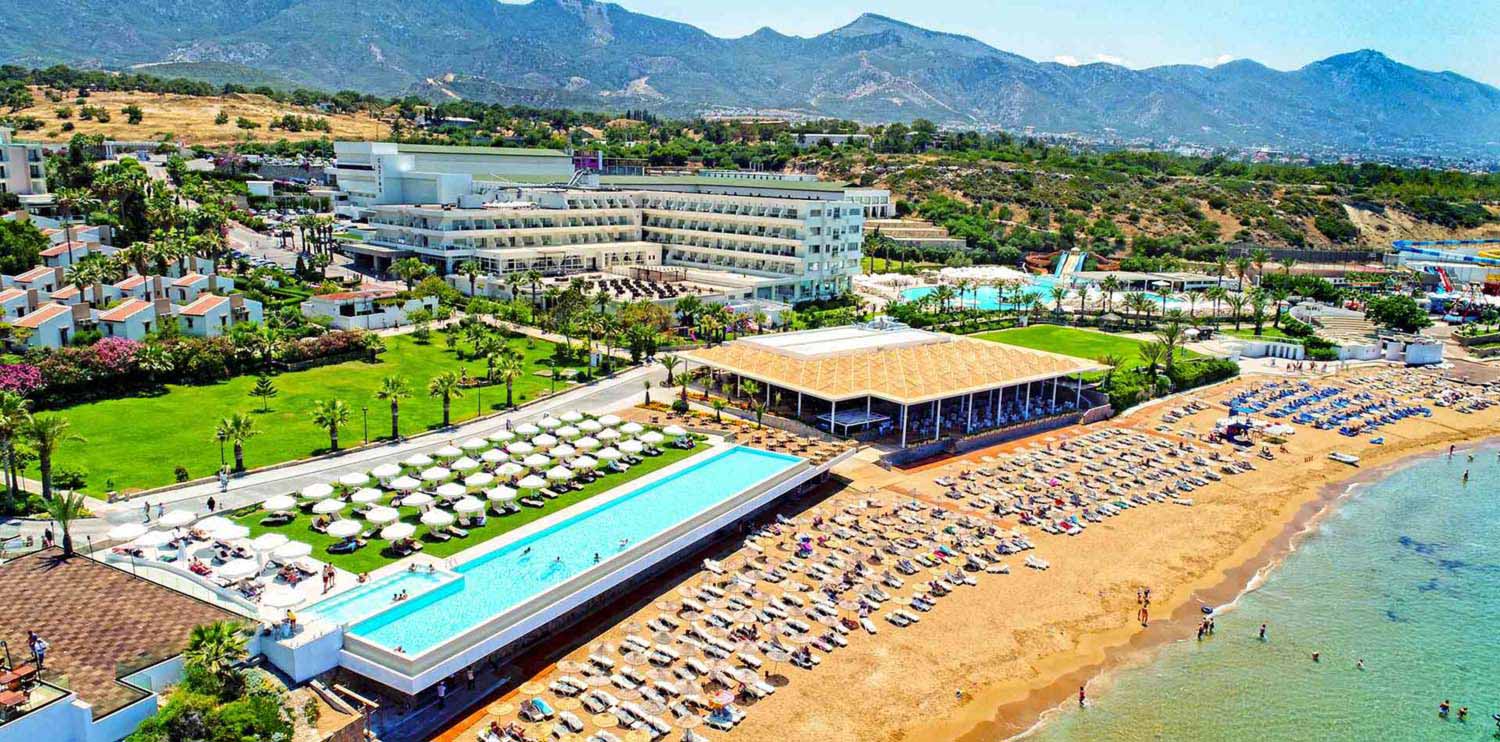 The place comes alive in the evenings – but also try some of the smaller restaurants in the back streets and along the coast. You can lunch for around £5, enjoy a three-course dinner for £10 and a bottle of good quality wine will set you back a fiver – popular local wines are Chankaya (white) and Kavaklidere (red). There was a chinking of glasses in November 2018 when Cyprus Paradise won the Gold Award for Best Holiday Company to East and South-east Europe at the British Travel Awards for the sixth year running. Its unparalleled service and great-value deals have so far resulted in 400,000 happy and satisfied British customers. So isn't it time for you to discover this secret region of the Med?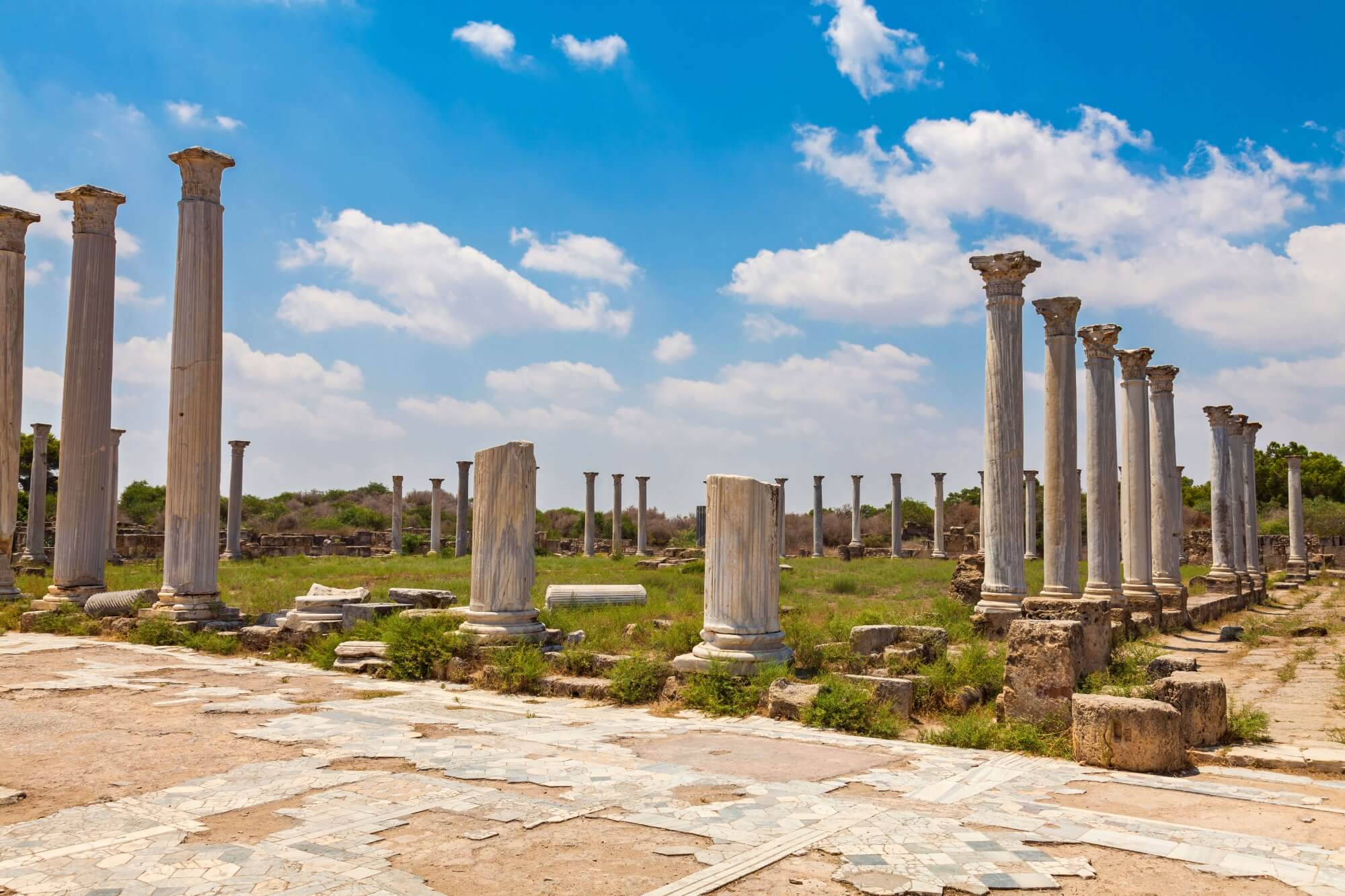 As well as unspoiled beaches and 15th-century Venetian walls, Famagusta's treasures include the Lala Mustafa Pasha Mosque and the nearby Ruins of Salamis – the capital of Cyprus in Roman times and an important historical site.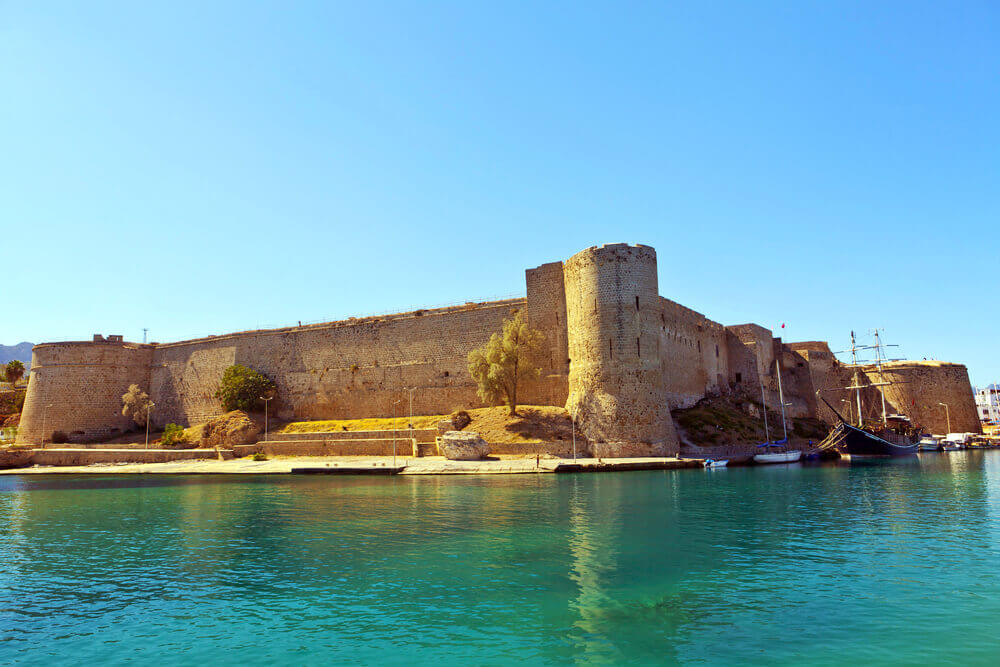 The walled capital of Cyprus is rich in history. It has been declared a protected area by the Turkish Cypriot Department of Antiquities and has 672 buildings and places of historic interest.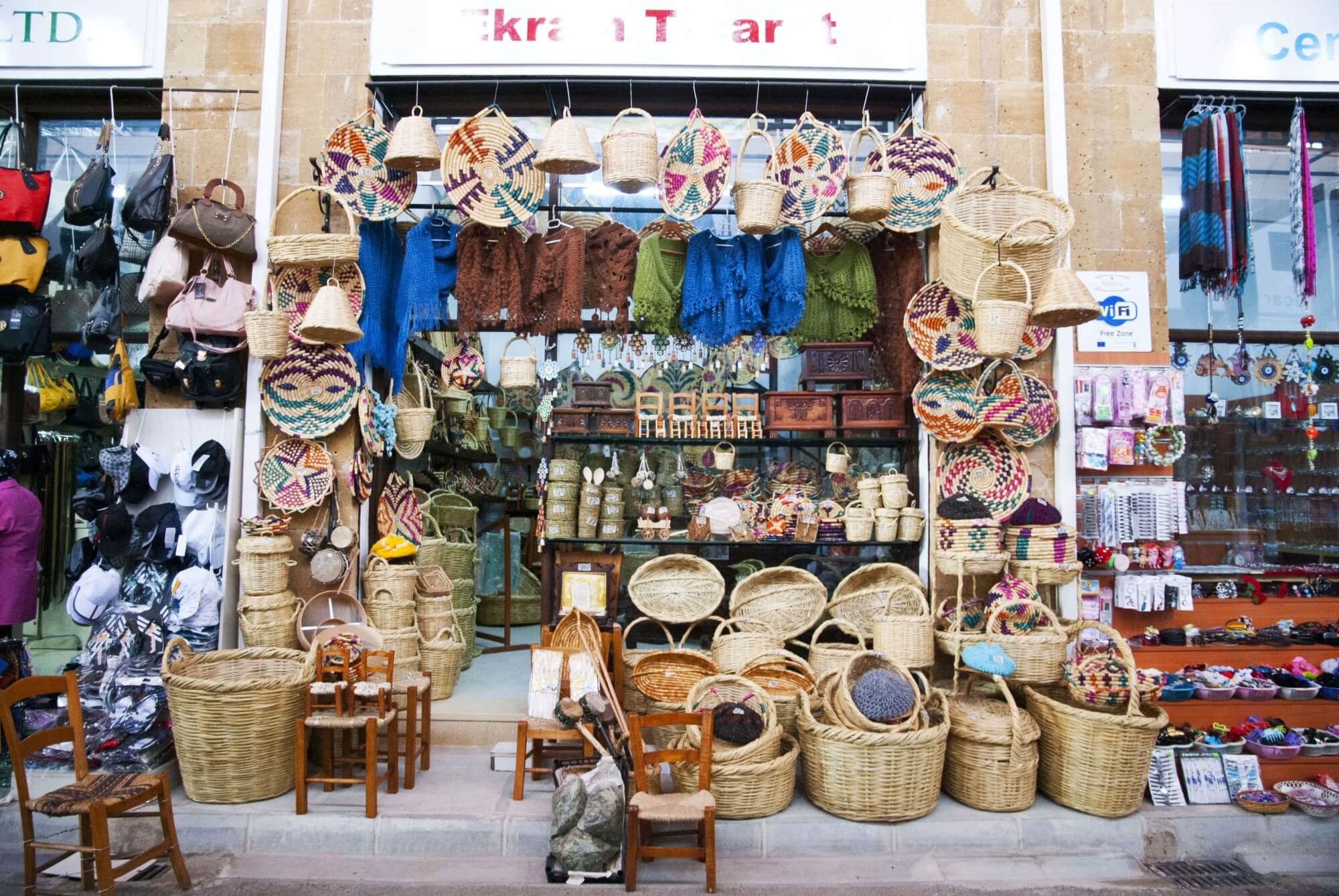 The walled capital of Cyprus is rich in history. It has been declared a
protected area by the Turkish Cypriot Department of Antiquities and has 672 buildings and places of historic interest.
Travel Writer Jackie Holland 2019