Top Reasons to Visit North Cyprus in the Late Summer
Find out why September & October are the treasured times in North Cyprus.
The most treasured time in North Cyprus…
Top Reasons to Visit North Cyprus in the Late Summer
Find out why September & October are the treasured times in North Cyprus.
The most treasured time in North Cyprus…
The most treasured time in North Cyprus…

As the warm embrace of summer lingers in the air and the bustling crowds of tourists begin to dwindle, North Cyprus reveals a different kind of charm in late summer. This picturesque Mediterranean destination, known for its rich history, golden beaches, and stunning landscapes, offers a plethora of activities that cater to all types of travellers. In this article, we invite you to explore the enchanting experiences that await you in North Cyprus during the late summer months.
The Olive Festival
October marks the beginning of olive season and the Olive Festival found in the charming village of Zeytinlik is certainly one of the highlights of the season. Zeytinlik is a charismatic village of cobbled streets and during the festivals there are many different stalls to explore. The olive festival is surely a grand setting with wonderful sites and sounds coming from the local vendors lining up the streets. It's definitely worth a visit in the late summer and early autumn. You can also pick up some authentic cypriot souvenirs such as small adorable woven baskets or 'Nazar' jewellery which is the notorious eye symbol gift and iconic reminder of Cyprus.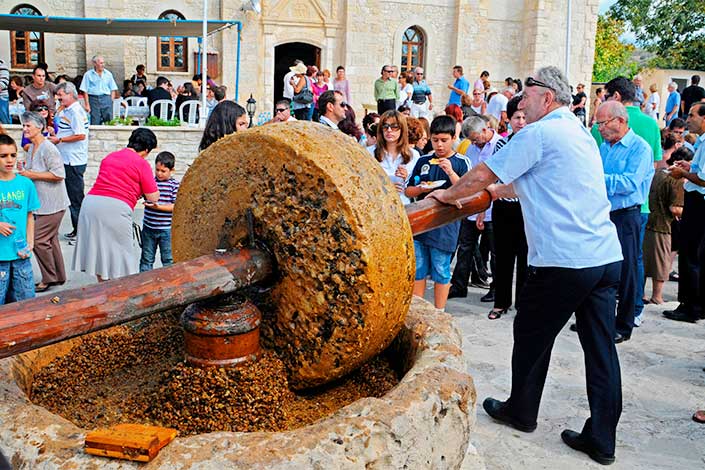 Explore Historic Castles & Ruins
As the intense summer heat is turned down slightly in September, it truly is the sweetest most treasured time for exploring all of the different castles, monasteries and ancient ruins of North Cyprus. Some of the great sites to visit during this time include the great marvel of St Hilarion Castle, the stunning Kyrenia Castle in the old harbour, the ancient ruins of Salamis and Bellapais Abbey to name but a few. It's time to explore North Cyprus through the eyes of time.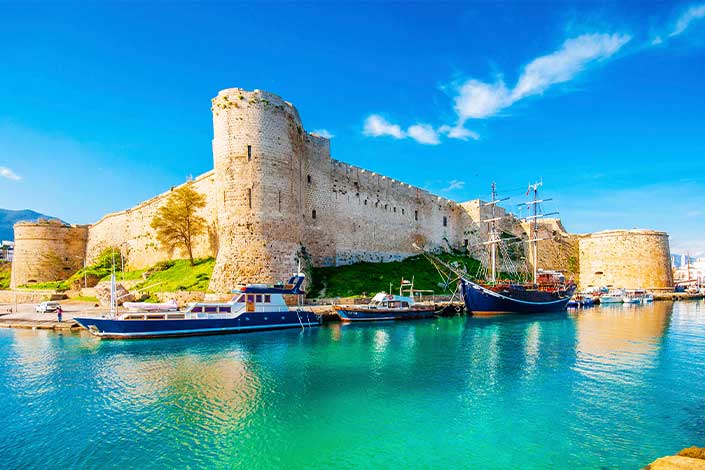 September Bears Fruit
September and October have lots of seasonal fruits to try out such as pomegranates, pears, plums, figs and the infamous 'babutsa' or better known as the prickly pear. Pomegranate juice in its bold pink hue is truly delicious and is full of antioxidants that will certainly cool you down and replenish your electrolytes.
The prickly pear is not for the faint of heart, as it comes straight off the cactus plant with prickles all over it, it really takes an expert to remove it off the plant and ensure all the prickles have been removed. However, once it's been prepared its sweet taste is truly worth the danger. Figs are another one to try this season and locals describe it as a syrupy tear-drop, it especially goes really well with Halloumi. Time to try the tastes of this season!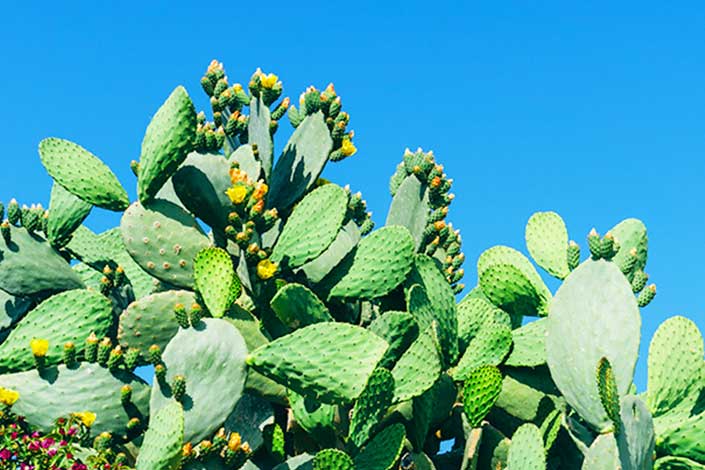 Perfect Beach Weather!
A September tan is certainly a great idea, you still get the glorious sunshine of Cyprus without the intensity. From September, there will also be no crowds on the beaches and you will find yourself in private coves all to yourself. There are many different beaches that are perfect to visit in September/ October. Some to highlight are Alagadi Turtle Beach, where you can view the incredible turtles that hatch their eggs. Another great spot is the infamous untouched Golden Beach at Karpaz which is a long stretch of ochre sands located across the stunning coastlines of the notorious pan handle of Cyprus.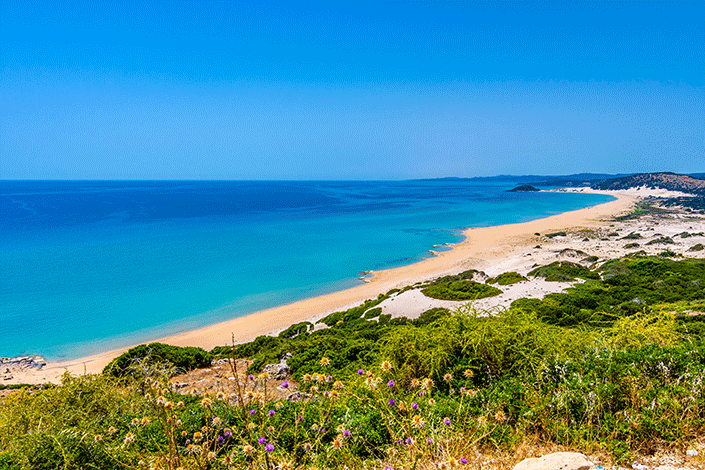 Fascinating Tours
Discover the wonders of North Cyprus with our captivating range of tours. From the historic charm of Kyrenia to the compelling allure of Varosha and Ghost Town, our offerings encompass a variety of experiences. Sail along the mesmerising coastline on our boat tours, and savour the historical charm of Salamis Ruins. Immerse yourself in history with our Kyrenia, Bellapais & St.Hilarion Tour. Booking online not only guarantees your spot but also grants you a 15% discount on these unforgettable journeys.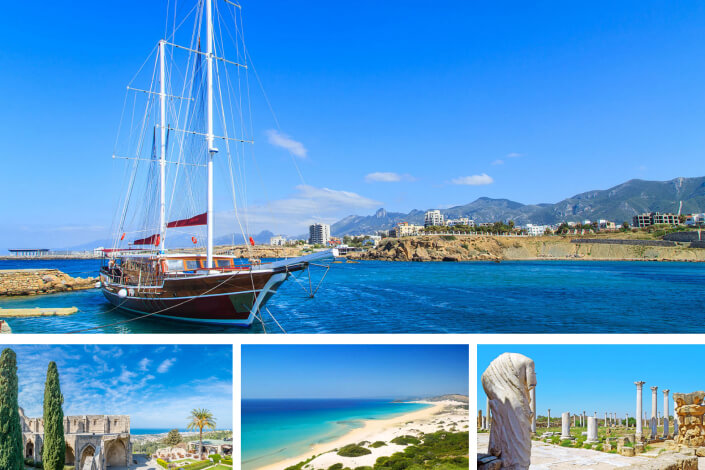 Experience Golfing Excellence at Korineum Golf Club
Discover golfing excellence at Korineum Golf Club, where a world-class course and a vibrant community of golf enthusiasts await. Whether you're a novice or an experienced golfer, our renowned club offers exceptional facilities and hosts a variety of events catering to all skill levels. From thrilling tournaments to social gatherings, including wine tastings and live music nights, Korineum Golf Club is the ultimate destination for anyone seeking a dynamic and enriching golfing experience that's available all year round.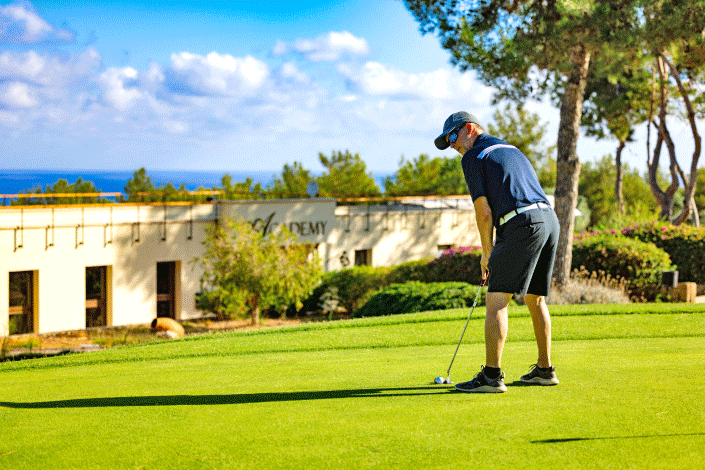 Witness the Marvel of Turtle Watching in September
In the enchanting month of September, North Cyprus becomes a sanctuary for a remarkable natural spectacle: turtle watching. As the warm waves gently embrace the coastline, fortunate visitors have the unique opportunity to witness the captivating sight of turtle hatchlings making their inaugural journey to the sea. Immerse yourself in this heart warming event as you witness the tiny turtles embark on their brave adventure, and if luck smiles upon you, you might even find yourself swimming alongside these gentle creatures, creating an unforgettable connection with nature's wonders.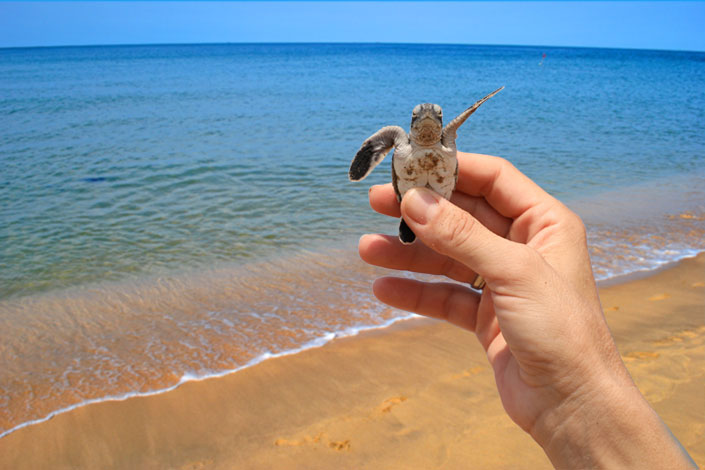 FAQs About Late Summer Activities in North Cyprus: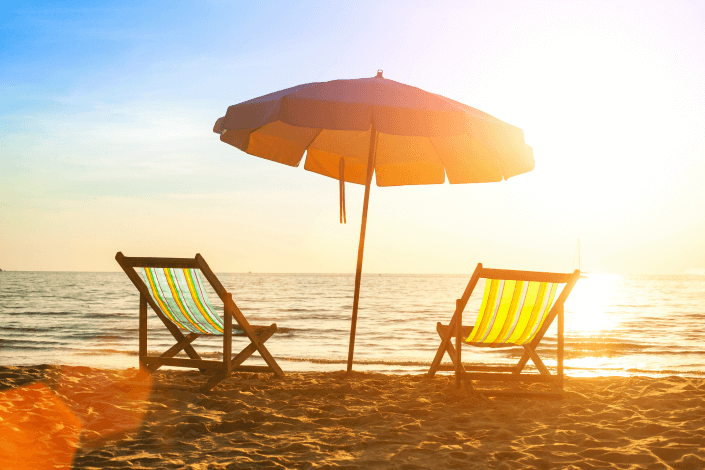 What is the weather like in late summer in North Cyprus?
Late summer in North Cyprus boasts pleasantly warm temperatures, with daytime highs ranging from 25°C to 30°C (77°F to 86°F). The evenings bring a refreshing breeze, creating an ideal climate for outdoor activities.
Can I swim in the sea during late summer?
Absolutely! The Mediterranean waters remain comfortably warm in late summer, making it a delightful time for swimming and water-based activities.
What are some family-friendly activities to enjoy?
Families can enjoy visits to amusement parks, water parks, and wildlife sanctuaries. Additionally, taking a leisurely stroll along the beach or exploring historical sites can be both educational and enjoyable for children.
Are there any hiking trails to explore?
Certainly! North Cyprus offers a range of hiking trails that wind through its diverse landscapes. From coastal paths with stunning sea views to mountain trails offering panoramic vistas, hikers of all levels can find a suitable route.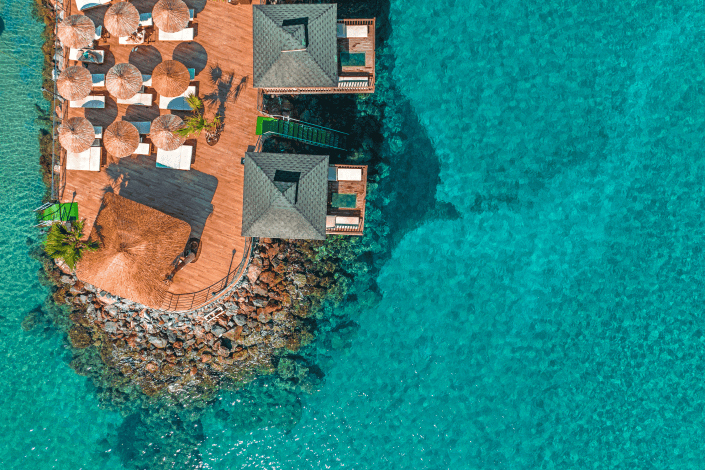 In conclusion, as North Cyprus transitions into late summer, the region's allure deepens, unveiling a realm of experiences that are both enchanting and diverse. With better prices and fewer crowds, now is the opportune moment to explore. From cultural festivities to serene beach days, and thrilling adventures to tranquil golfing moments, North Cyprus in late summer promises a symphony of delights. Take advantage of this perfect timing to embark on your journey with a wide range of September and October holiday packages and deals available for you. Seize this opportunity to create cherished memories in this captivating destination.