Top reasons to visit Cyprus this winter
Cyprus is truly a winter like no other time to discover this season…
Time for some winter magic...
Top reasons to visit Cyprus this winter
Cyprus is truly a winter like no other time to discover this season…
Time for some winter magic...
Time for some winter magic...

Top Reasons to visit Cyprus this winter
No.1
Winter Sun Guaranteed!
Escape the grey and heat things up! Winter sun Guaranteed truly takes on a new meaning in Cyprus! You can gladly leave those woolly scarves and gloves behind and get festive in your flip flops! In Cyprus, hardly a winter day goes by without warmth and sunshine gleaming through your window. You're likely to find yourself lounging by the pool or strolling along the beach getting a real tan! Where do you think Santa goes for his Vitamin D?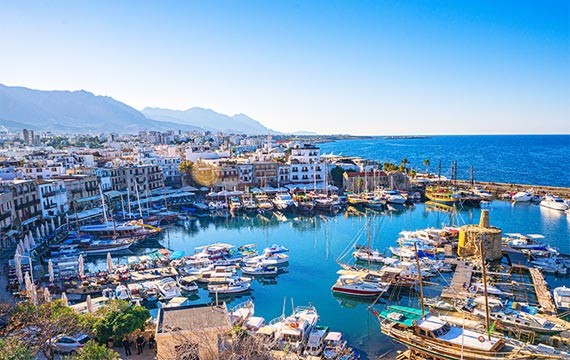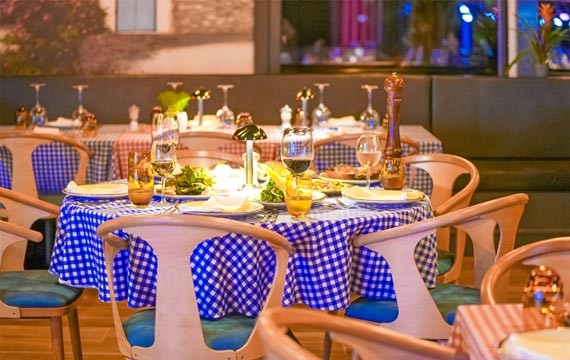 No.2
Incredible Low Prices!
Did you know that winter holidays in Cyprus offer far better savings than summer deals? Luxury resorts are not only much cheaper and packed with special winter add-ons, but the cost of dining, sightseeing and car hire is also a right bargain in low season. A 3-course meal for 2 with a bottle of red averages at only £30! Waving goodbye to those expensive energy bills at home has never felt so good!
No.3
And RELAX...
Have you browsed through some of our gorgeous spa facilities? From traditional Turkish Hammams and soothing steam rooms to saunas, Jacuzzis, wine baths and a massive range of super cheap massages and treatments, even a single visit will see you walking out recharged, revitalised and ready to take on those new year resolutions!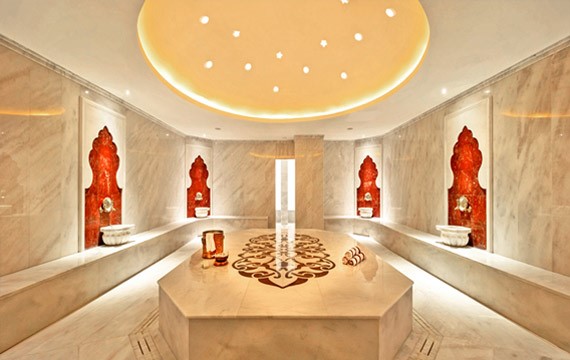 No.4
Connect with nature
As the sizzling temperatures begin to fizzle away, all the greens and flowers come out to play! With over 1,000 species of flowers dressing the open fields with tall cypress and pine trees towering over them, the stunning landscapes of Cyprus truly become a magical sight to experience. Cyprus winters are one of the best seasons to feel grounded and become one with nature..
No.5
Festive Fun!
You didn't see this one coming, but Cyprus actually offers some exciting winter entertainment! With hotels overflowing with evening and Christmas events including concerts by big headliners and the festival season commencing in late winter, as well as an array of vibrant indoor clubs and first-class casinos, every evening is an extravaganza!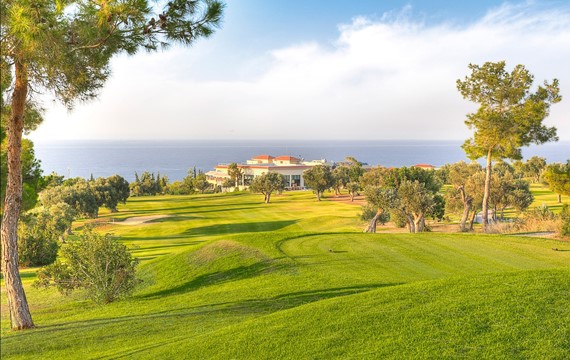 No.6
A Golfer's Paradise
Cyprus winters offer the perfect temperatures. This incredible 5* Korineum resort boasts a world-class golfing experience across an 18-hole champion golf-course. Stunning views of the sea and mountains can be seen from every angle of this spectacular 65 hectare scrubland dotted with lush Olive and Carob trees. Within this incredible Korineum Golf & Beach Resort you can also spot partridges, wild rabbits, foxes, and reptiles maintained in a wildlife-friendly area.
No.7
Uncover Historical Gems
Winter is a wonderful time in Cyprus to explore the culture and ancient sites that are dotted throughout the island. Whether you want to discover Salamis the Ancient underwater city, venture through venetian castles, or marvel at ghost towns neglected by history, Cyprus winters offer sightseers a comfortable experience in exploring this spectacular island.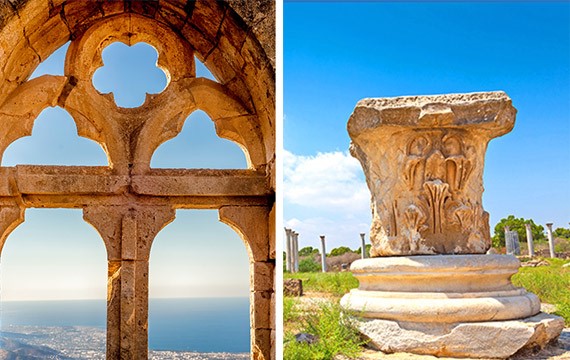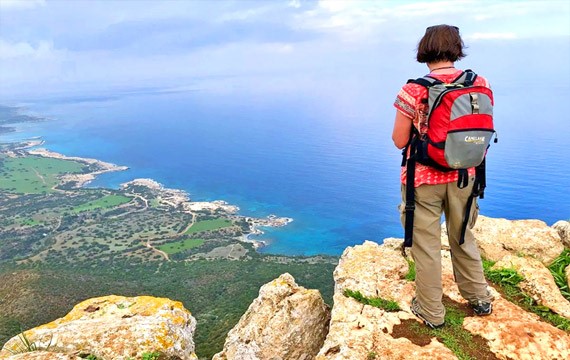 No.8
Hiking and walking Galore!
Winter is the perfect time for hiking or walking in North Cyprus while the weather is mild. The mild winter climate in Cyprus also favours hiking and trekking adventures, providing an amazing opportunity to enjoy a variety of landscapes. In Northern Cyprus a hike is not only a venture but it's an unforgettable experience. Whether you are reaching the heights of Antiphonitis church with winding cypress trees and magnificent mountain terrain or making your way up the majestic floors of St Hilarion, North Cyprus is truly woven with hiking trails that are out of this world!