Enjoy an authentic & heart-warming affair Read more
The island's traditional festivals enhance cultural charm and offer the perfect opportunity for locals and visitors to come together and enjoy the unique flavour of North Cyprus.
Experience the island's traditional festivals, full of culture...
Festivals in Northern Cyprus
Discover the unique cultural island...
Festivals in North Cyprus
If you have visited North Cyprus before, you've most likely encountered at least one festival during your stay. Being extremely festival-happy, North Cyprus celebrates a plethora of traditional festivals each year with new ones continuously being added to the roster. The festivals aren't devoid of meaning of course. Each one focuses on a particular aspect or region of North Cyprus.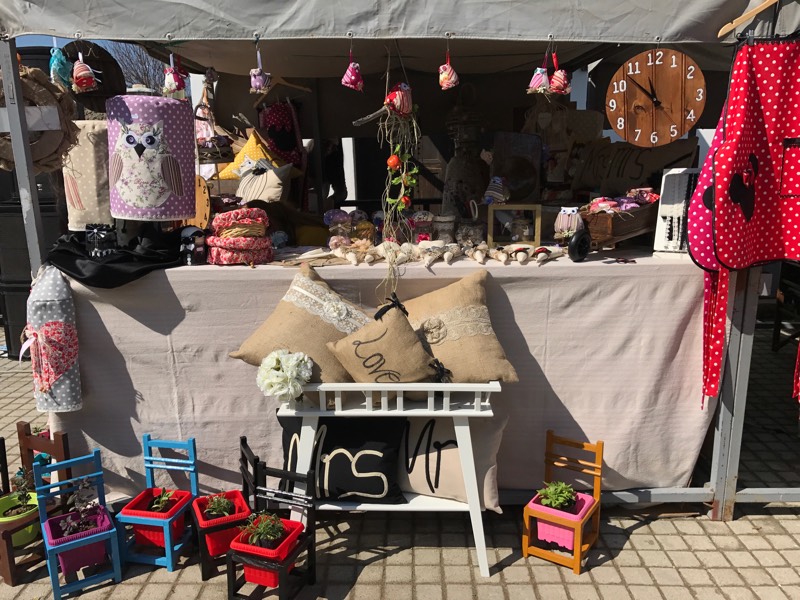 The festival season runs from February all the way to November, and it is typically opened with the Orchid Festival taking place in Lapta, which involves guided walks in the beautiful mountain-skirts to examine the rare wild orchids. As with most North Cypriot festivals, the village is transformed into a venue of festivities with stalls selling organic produce and cultural memorabilia, and displays of folk dancing that give closer insight into the diverse history of the island. This is shortly followed by the Tulip Festival in March celebrating the endangered crimson tulip endemic to Cyprus, another excellent opportunity for nature lovers to experience to glory of North Cypriot spring out in the fields.
The festivities continue throughout the year with multiple festivals taking place each month, and they cover exciting celebrations dedicated to regional produce.  One of the most popular of these is the Olive Festival where the pretty village of Zeytinlik transforms into a hub of cultural entertainment, giving the locals the chance to sell home-made traditional food and delights. In addition to these, there are also festivals that promote the unique history and culture of North Cyprus in general, such as the Büyükkonuk Eco-Tourism Festival in May (and October), Lapta Tourism Festival in June, Alsancak Folk Dance Festival in July, and Kyrenia Art and Culture Festival in August.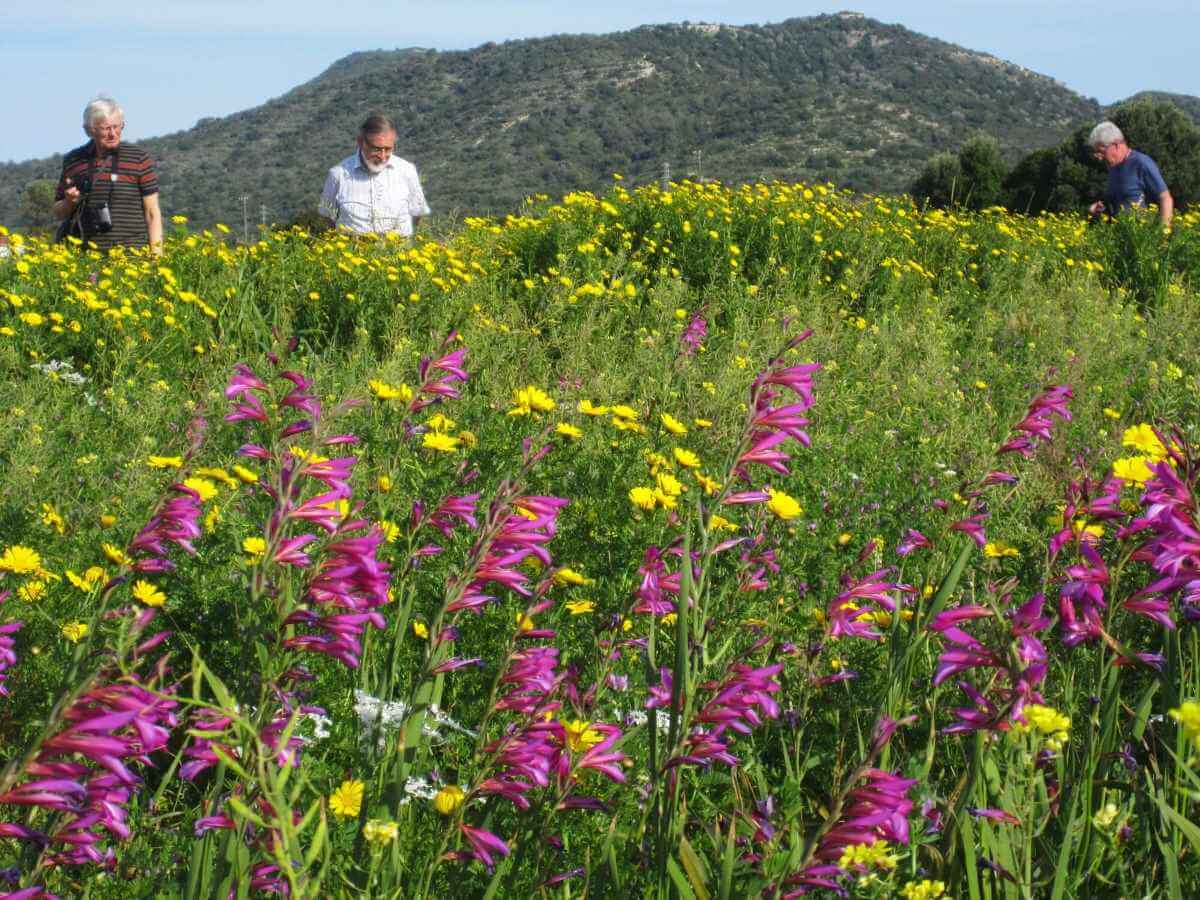 But it doesn't stop there. North Cyprus celebrates international diversity as well as its own culture. The international concerts at the Bellapais Festival, running for over 20 years are centred around the historical wonder Bellapais Abbey. Located on the hilltop with breath-taking views of Kyrenia and the Mediterranean Sea, it celebrates international classical music in a truly moving atmosphere. Similar concerts take place in the stunning Salamis Ruins in Famagusta, with excellent productions that have previously featured the world-famous tenor José Carreras. Numerous other festivals, such as the International Film Festival in May and the International Carob Festival in September, continue to enhance the cultural experience in North Cyprus which has something to offer to everyone.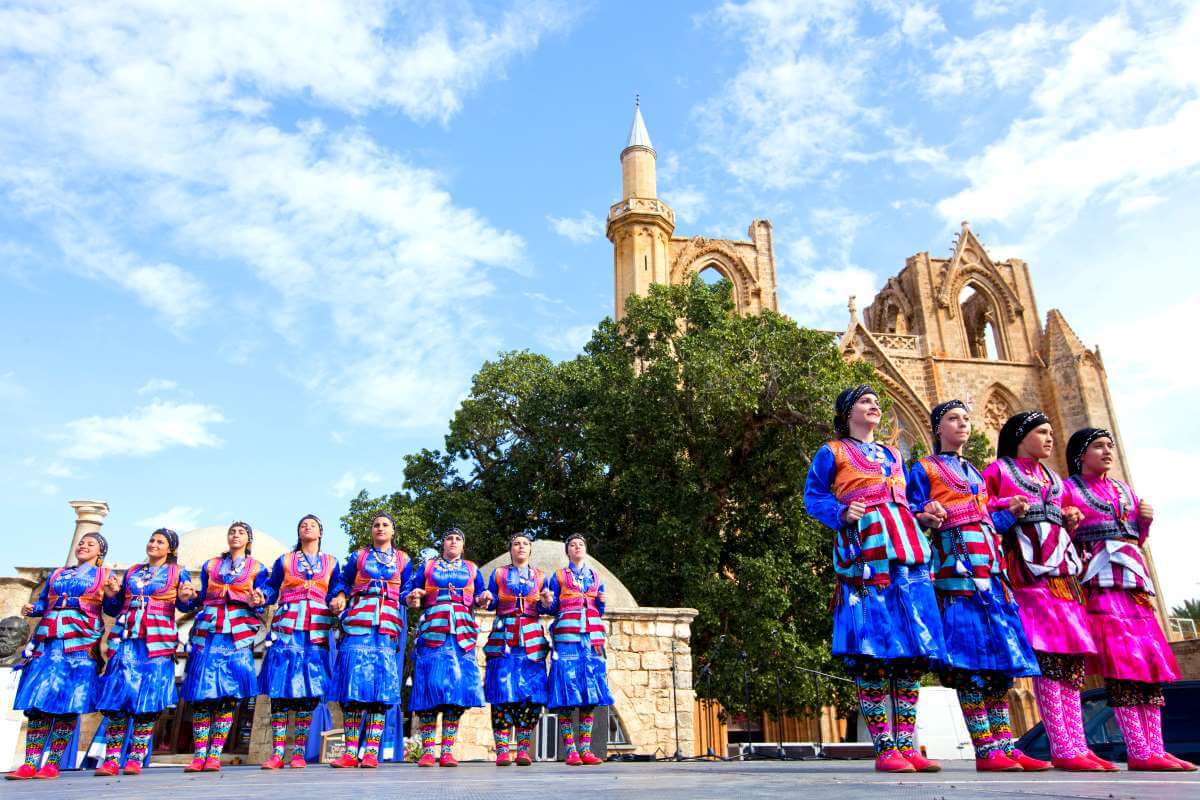 Monthly Festivals for the Year
February - Orchid Festival
March - Tulip Festival (Lapta)
April to mid June - Bellapais Festival
April/May – International Spring Concerts
May - Bellapais Silk Cocoon Festival
May - ECO DAY Festival of Büyükkonuk (Komikebir) Village (The Eco Day Festival is twice a year in May and October. This festival promotes traditional Cypriot customs, dishes and specialties).
May – International Film Festival
June - International Famagusta Art and Culture Festival
June - Lefke Walnut Festival
June - Lapta Tourism Festival
June /July – Iskele International Folk Dance Festival
June/July – Güzelyurt Orange Festival & Iskele Festival
June/July – International Bellapais Music Festival
July – Esentepe Apricot Festival / Gönyeli Folk Dance Festival / Alsancak Folk Dance Festival
August - Kyrenia Art & Culture Festival
August – Mehmetçik Grape & Wine Festival
August – Yeniboğaziçi Pulya Festival
August – Golden Grapes Film Festival
Aug / Sept - Geçitkale Hellim Festival
September - Cyprus Theatre Festival
September/October – North Cyprus International Music Festival (Bellapais)
September/October – International Carob Festival (Tatlısu)
October – Zeytinlik Olive Festival
October – Büyükkonuk Eco-Tourism Festival / ECO DAY Festival of Büyükkonuk (Komikebir) Village (The Eco Day Festival is twice a year in May and October & promotes traditional Cypriot customs, dishes and specialties).