What's the weather like in Cyprus in January?
Discover the climate, activities, and more in Cyprus during January.
A warm surprise is waiting for you…
What's the weather like in Cyprus in January?
Discover the climate, activities, and more in Cyprus during January.
A warm surprise is waiting for you…
A warm surprise is waiting for you…

January, a month of new beginnings and resolutions, is also an excellent time to explore the stunning island of Cyprus. But before you pack your bags and set off, it's essential to know what the weather has in store for you. In this article, we'll delve into the intricacies of Cyprus weather in January, providing you with all the information you need to plan your trip effectively. January is the month of fewer crowds, cooler weather and better deals!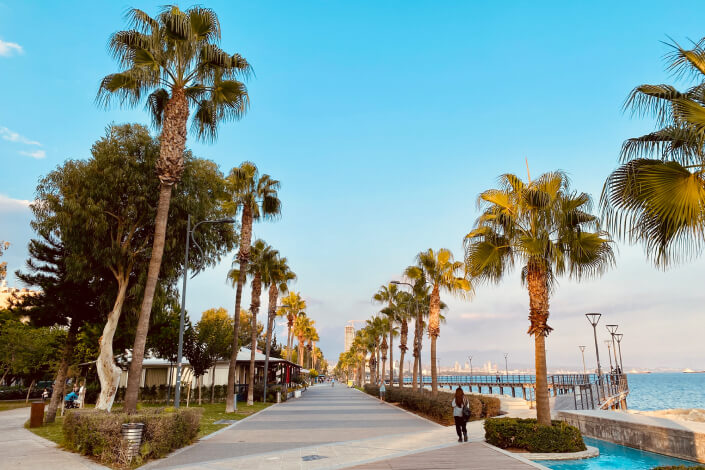 Cyprus Weather in January
Cyprus in January experiences a mild winter climate, making it an ideal destination for those looking to escape the chilly British winter. The average temperature in Cyprus in January ranges around 14°C during the day, creating pleasant conditions for outdoor activities. Additionally, the landscape maintains its lush greenery, providing a refreshing contrast to typical winter scenes.
Maximum Temperature
Cyprus in January experiences mild and pleasant weather. The maximum temperature typically hovers around 14°C to 18°C (57°F to 64°F), making it ideal for outdoor activities without sweltering in the heat.
Minimum Temperature
Evenings can get cooler, with minimum temperatures dropping to around 5°C to 9°C (41°F to 48°F). It's advisable to pack some warm clothing for the evenings.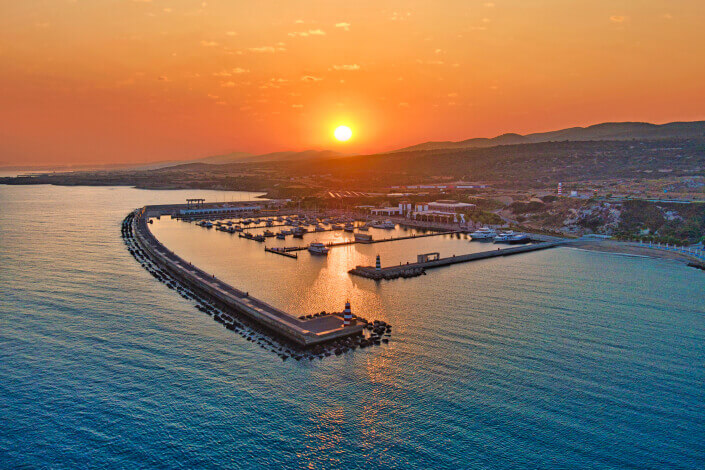 Water Temperature
For those seeking aquatic adventures, the Mediterranean waters around Cyprus in January are relatively chilly, with an average temperature of 17°C (63°F). In general, swimming may not be suitable for everyone during this time, but if you're feeling adventurous and determined to take a dip, we highly recommend wearing wetsuits for added comfort during extended water activities.
Dry Days
In January with approximately 15 to 17 dry days, you'll likely have plenty of opportunities to explore the island without getting caught in the rain.
Days with Rain
Rainfall in January is infrequent, and you can expect around 5 to 7 days of precipitation. It's always a good idea to carry an umbrella just in case.
Average Hours of Sun per Day
Despite being winter, Cyprus still enjoys a reasonable amount of sunshine. You can bask in approximately 5 to 6 hours of sunshine daily.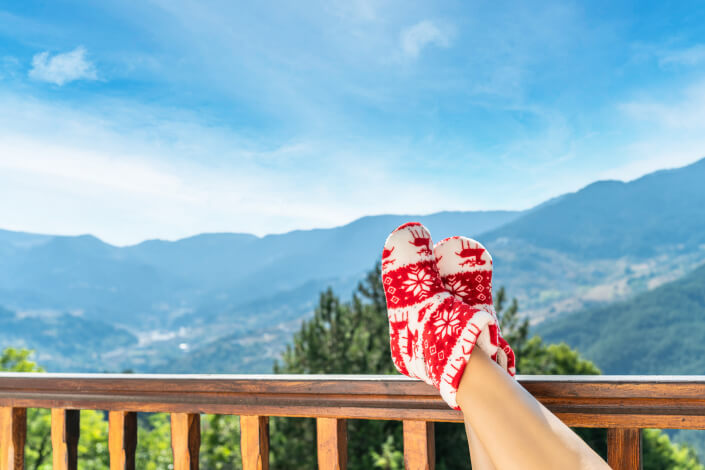 Average Wind Force
Windy conditions are relatively common in January, with an average wind force of 3 to 4 on the Beaufort scale. This gives the island a nice, refreshing vibe, especially by the beach, where it can get quite breezy!
Average UV Index
While it's not scorching hot, the UV index can still be quite high in January. Don't forget to apply sunscreen when you're out exploring.
Packing Tips for Your January Adventure in Cyprus
When packing for your January adventure in Cyprus, it's essential to strike a balance between staying warm and comfortable while also being prepared for milder daytime temperatures. Start with the basics: layer your clothing to adapt to changing weather throughout the day. Pack a variety of long-sleeved shirts, sweaters, and a lightweight jacket for daytime outings. Don't forget a pair of comfortable walking shoes for exploring historical sites or hiking trails. In the evenings, temperatures can drop, so it's wise to include a heavier coat or a warm cardigan. Since Cyprus enjoys some sunny days, pack sunglasses and sunscreen to protect yourself from UV rays. Also, an umbrella might come in handy for those occasional showers. And don't forget your swimsuit for a dip in the hotel's indoor heated pool or a relaxing soak in a spa.
Perfect Hotel Choices for Your January Getaway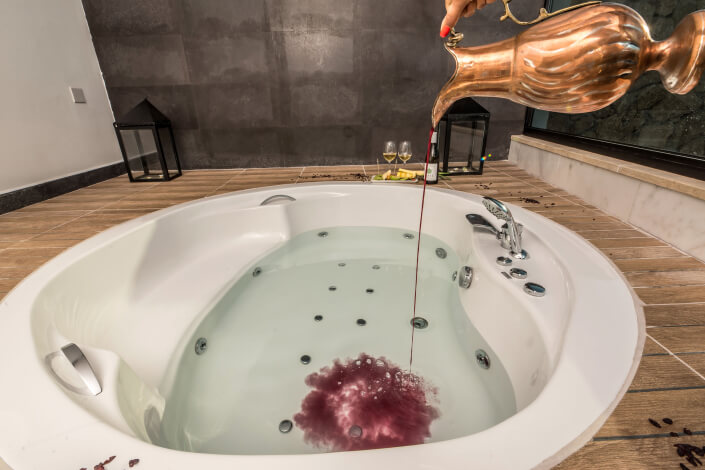 In Cyprus, you can discover perfect hotels for every season, and January is no exception. The island boasts a delightful array of accommodations, each offering unique experiences to make your stay truly memorable. If you're seeking relaxation and rejuvenation, you'll find amazing hotels with spa facilities, including luxurious wine spas, where you can unwind in style. Additionally, Cyprus is home to hotels with award-winning spas, ensuring top-notch wellness experiences. For those who prefer staying close to the action, town centre hotels are excellent options, placing you in the heart of the vibrant local culture. Let's take a closer look at these enticing choices for your January getaway.
What to Do in Cyprus in January
Now that you have a good grasp of the weather conditions, let's explore some exciting activities you can enjoy on the island during this month:
Golf Experience:
If you're a golf enthusiast, January in Cyprus is the perfect time to indulge in your passion. The island boasts world-class golf resorts and the cooler weather creates ideal conditions for a relaxing game with picturesque views.
Hotel Events:
Nearly all hotels in North Cyprus have something special to offer for the New Year in January. From vibrant New Year's Eve parties featuring live music and dancing to charming New Year-themed decorations, there's a festive atmosphere to relish.

Taste Local Cuisine:
January is the perfect time to embark on a culinary journey, hopping from one delightful bar or restaurant to the next, savouring an array of delectable cuisine. For guidance on discovering the finest bars and cafes in North Cyprus, don't forget to explore our informative blogs.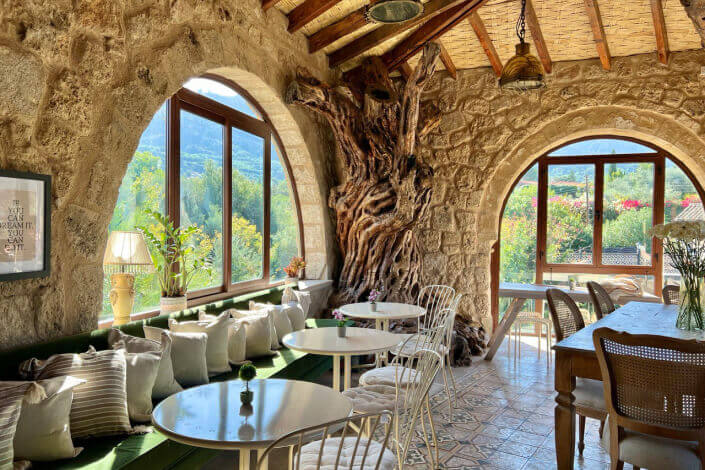 Relax at Spa:
Treat yourself to some well-deserved pampering at one of Cyprus's many luxurious spa.
FAQs
Q1: Are there any special deals for Cyprus Paradise's January 2024 holidays?
A1: Absolutely! Cyprus Paradise is thrilled to offer exclusive deals for your January 2024 getaway. Explore our website to find fantastic discounts and packages tailored to make your holiday memorable.
Q2: Can I swim in January in Cyprus?
A2: While the Mediterranean waters remain relatively warm, swimming in January might require some bravery.
Q3: Are there strong winds in Cyprus in January?
A3: Yes, windy conditions are relatively common in January, with an average wind force of 3 to 4 on the Beaufort scale. This can add a refreshing touch to the island's atmosphere.
Q4: Is it worth visiting North Cyprus in winter, particularly in January?
A4: Absolutely! North Cyprus in winter, especially in January, offers a unique and less crowded experience for travellers. With milder temperatures, beautiful landscapes, and a variety of indoor and outdoor activities, it's definitely worth considering for a memorable winter getaway.
Q5: Is Cyprus hot in January?
A5: Cyprus experiences mild and pleasant weather in January, with daytime temperatures averaging around 14°C. It's not hot in the traditional sense, but it offers a comfortable and inviting atmosphere for winter travellers.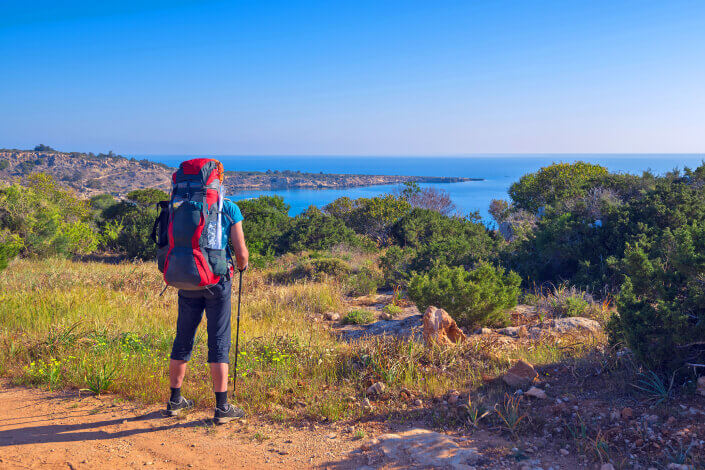 Conclusion
In conclusion, spending winter in Cyprus will change your definition of the season. It's a time when the island turns lush green, experiences mild rain, graces you with rainbows, and showcases perfect natural beauty. The weather is comfortable for various activities, and the island is less crowded, allowing you to explore its natural beauty and rich history at your own pace. So, if you're thinking of a winter getaway, consider Cyprus, and you'll be pleasantly surprised by all it has to offer. Dive into our exclusive January 2024 deals and discover your dream holiday with Cyprus Paradise.