The Turkish Barber Experience in North Cyprus
Every man should try a luxury shave at least once while on holiday in North Cyprus...
The Ultimate Luxury Shave Experience!
Relax and Rejuvenate at a Turkish Barber Shop in North Cyprus
If you've never had a shave at a Turkish barbers, then you are certainly missing out on the ultimate luxury shave experience! We believe that every man should try this at least once while on holiday in North Cyprus.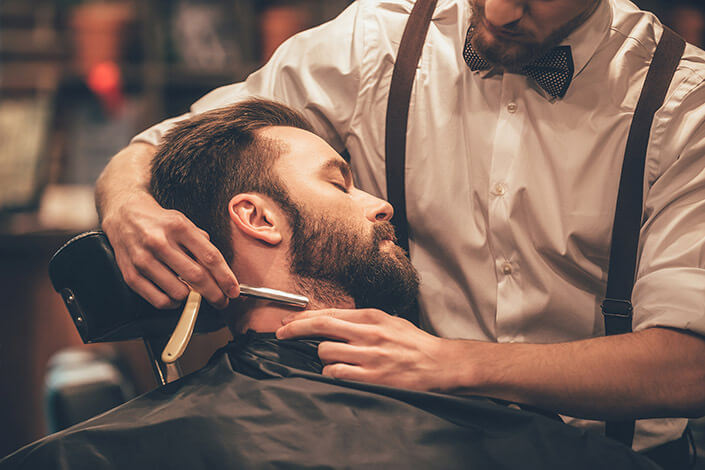 After your visit, you can expect to feel rejuvenated, refreshed and have wonderfully smooth skin, as Turkish barbers are very precise and skillful at what they do.
Your experience begins with the barber using steam to open up the pores on your face, minimising ingrowing hairs and allowing any toxins such as dirt, bacteria and excess oils to come out. The barber will then wrap your face in a hot towel to help with the process, relax you, make sure your face is as clean as it can be and allow them to get the closest shave possible.
It is common at this point for the barber to give you a head massage (and maybe even a neck and shoulder massage if you're lucky!) to relax you even further.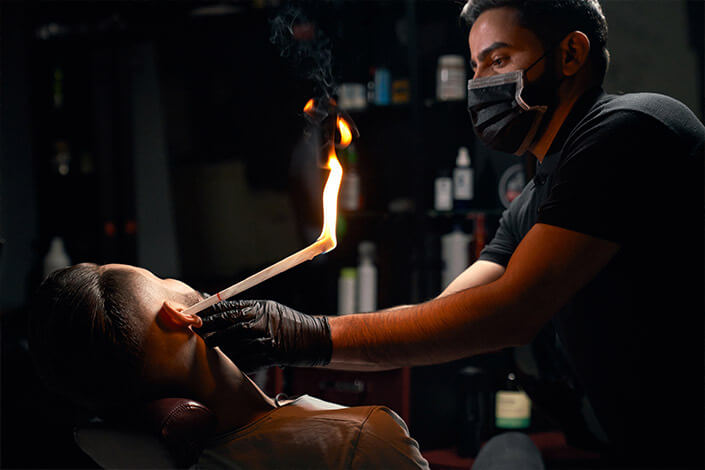 Shaving cream, gel or foam is then applied to your face and you are given an expertly thorough shave, usually with a straight razor. Another towel will then be used to pat your face dry and remove any excess shaving cream.
An aftershave is then massaged into your face, leaving you feeling refreshed and rejuvenated.
If you are going for the full barber experience, then you can also have your nose, ears and cheeks waxed. A warm (normally green) wax is applied either in or on the ears, nose and cheeks. This part doesn't hurt as much as you think, and is well worth it for the long-lasting effects.
Some Turkish barbers also use hair singeing (also known as ear flaming) to remove excess hair from the ears and face, especially after a haircut, when hair may have fallen into the ears during cutting. A lit wand is brought into contact with the hair to singe it away. Bear in mind this needs to be done by a professional and should not be tried at home!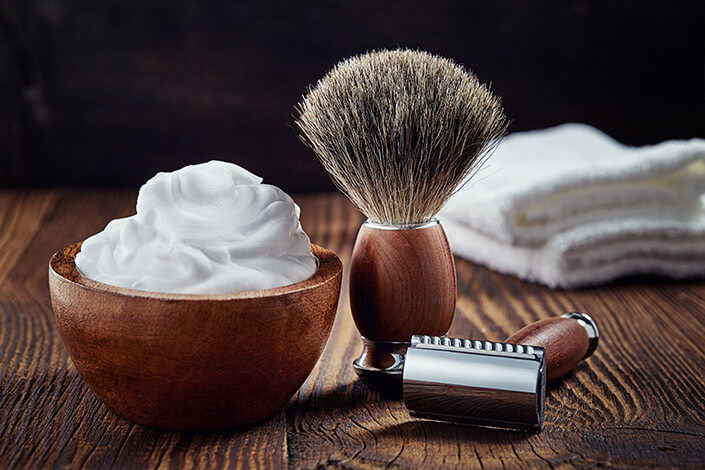 Apart from hair cuts and shaves, some Turkish barbers also offer beard trimming, designs and reshaping as well as eyebrow threading.
If you would like to try this experience on your next holiday in North Cyprus, there are plenty of barber shops "berberler" in Kyrenia and Famagusta and other small towns. Ask for a "tıraş" (shave) or "saç sakal" (hair and beard). Let us know on social media if you've ever experienced a Turkish shave and how you felt afterwards!