Drink Recipes from Cyprus to Try at Home
Drinks that will make your taste buds dance! Below we bring you the most popular Cypriot drinks for you to try making at home.
Make your own Limonata, Turkish coffee, Ayran and Brandy Sour at home!
Let's start making Cypriot drinks today…
Escaping everyday life may not be easy at the moment, but you can always make some time to enjoy a refreshing drink.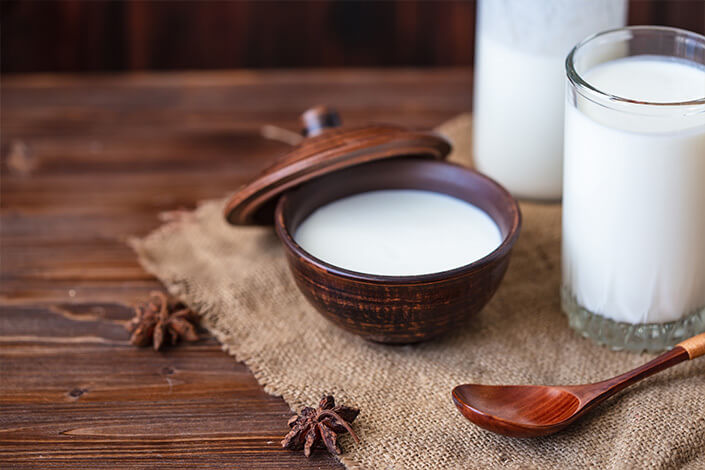 Ayran (Yogurt Drink)
A traditional drink from Cyprus, normally enjoyed with meat dishes. It's also perfect for instant refreshment in the hot weather.
Serves: 6
Prep Time: 10 Minutes
Level: Easy
Ingredients: 
400ml natural yogurt (Greek yogurt)
200ml water
Salt, to taste
Mint (dried)
Method:
1. Add yogurt into a blender and mix.
2. Add the water and continue mixing until a foam has formed on top.
3. Add salt to your taste and blend into the mixture.
4. Pour the drink into a jar, add the mint to taste and mix with a spoon.
5. Serve instantly by pouring into a glass. Keep any remainder in the fridge and use within 24 hours.
Tips: You can use fresh mint leaves when serving to add extra taste.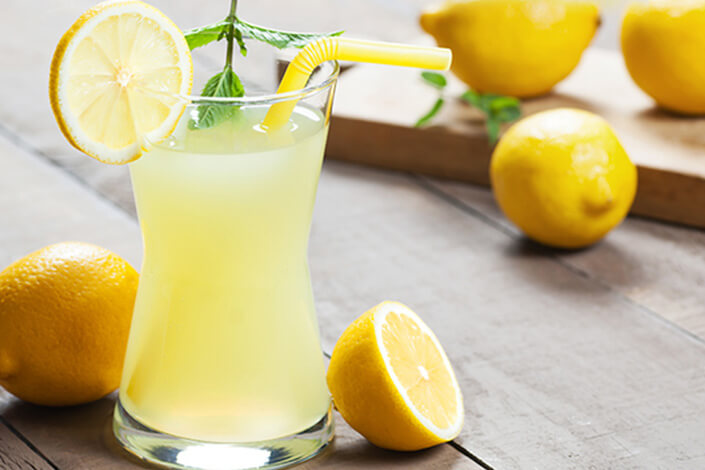 Limonata (Cypriot Lemonade)
A classic juice that can be a refreshing accompaniment with a meal or a great way to cool down in the hot weather. You can also serve in colder weather with desserts.
Serves: 25 
Prep Time: 30 Minutes
Level: Medium
Ingredients:
10 large lemons 
500g of sugar (you will need two glasses of sugar for a every glass of juice)
Method: 
1. Squeeze all the lemons into a large bowl. Once you have squeezed them all, measure how many glasses of juice you have. (An easy way to do this is to measure how much  a glass holds with a measuring jug, then pour your lemon juice into the measuring jug and work out how many glasses you have overall).
2. For every glass of lemon juice you have made you need two glasses of sugar. Once you have measured out how much sugar you need, pour it into the lemon juice. 
3. Mix thoroughly, then leave to settle for 2 days.
4. Whilst it is settling, mix 3 times a day with a spoon to allow the sugar to dissolve. 
5. Once the sugar has dissolved you will then need to pour the limonata into jars, which you can then place in the fridge.
6. To serve, you only need 4 tbsp of the limonata per glass, then top up the glass with fresh water.
7. The juice can stay in the fridge for up to 6 months.
Tips: You can serve with lemon slices, fresh mint or ice.  To add extra taste you can squeeze oranges or mandarin juice into the mixture when making the limonata.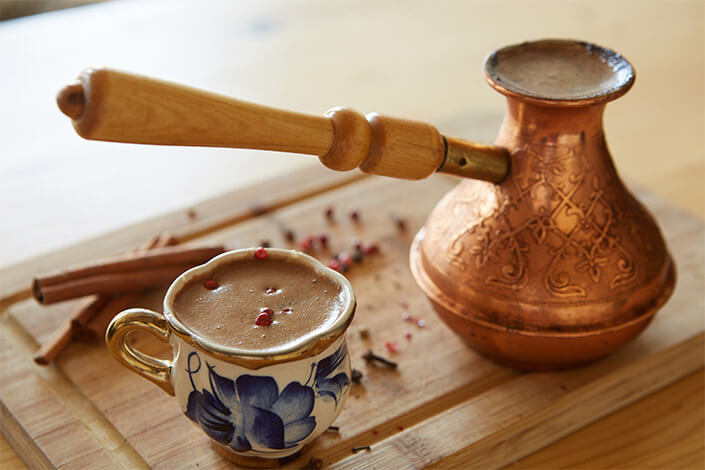 Kahve - Turkish Coffee 
A drink perfect to enjoy with friends or family. Most Cypriots enjoy the drink right after their meal or when visiting friends at home. 
Serves: 2
Prep Time: 10 Minutes
Level: Medium
Ingredients: 
Two glasses of water
Two tsp of Turkish coffee (if you can't find Turkish coffee you can use regular ground coffee) 
A cezve or smallest pot you have at home
2 spoons of sugar (optional, to taste)
Two espresso coffee cups
Method: 
1. Measure two glasses of water using the espresso coffee cups and then pour the water into the pot.
2. Put two teaspoons of coffee in the water and stir.
3. You can now also add two spoons of sugar if you want it sweet.
4. Stir on the hob until the coffee starts bubbling and rising.
5. Once cooked, pour into the coffee cups in equal amounts.
6. Serve immediately with a glass of water. 
Tips: You can serve Turkish coffee with chocolates or Turkish delight for an extra treat.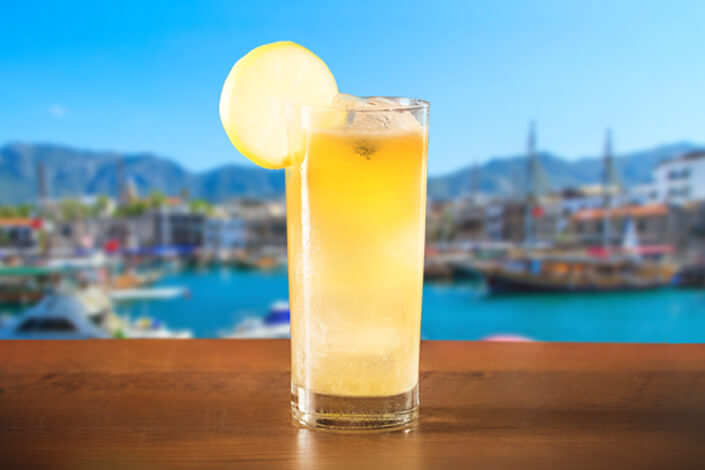 Cypriot Brandy Sour Cocktail
The unofficial cocktail of Cyprus! Brilliant as a refreshing alcoholic beverage to enjoy in the evening sunshine after a hot summer's day. 
Serves: 1
Prep Time: 2 Minutes 
Level: Easy
Ingredients: 
2 shots of Cypriot brandy
1 shot of undiluted Cypriot lemon squash
2 - 4 drops of Angostura bitters
Soda or lemonade (to taste)
Ice
Method:
1. Crush some ice (or just use cubes) in a tall glass and add the drops of bitters
2. Add the brandy to the glass.
3. Add the lemon squash.
4. Stir to mix together and then top up with either soda water or lemonade.
Tips: Add some fresh lemon slices for extra taste. The ratio of brandy to lemon should be 2:1. Using soda enhances the brandy taste and is less sweet, whilst lemonade gives a much sweeter flavour, or mix it up and use both!