Drinks to Try When Visiting North Cyprus
Every destination has drinks that tantalise your taste buds, here are some from North Cyprus that you will definitely never forget...
As they say in Turkish - A drink has 40 years credit…
1
Limonata
Originally produced by local Cypriot women, this refreshing soft drink is made by blending the juice and rinds of citrus fruits such as oranges, mandarins and lemons. In some regions, it is still kept in a cool room for up to a year before serving, so as to enhance the flavour. Occasionally mixed with water, this smooth sweet beverage is best served ice cold for maximum refreshment.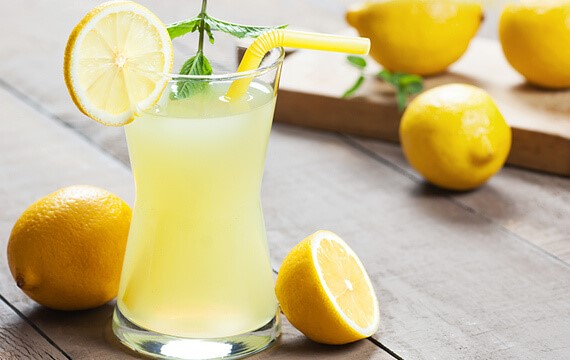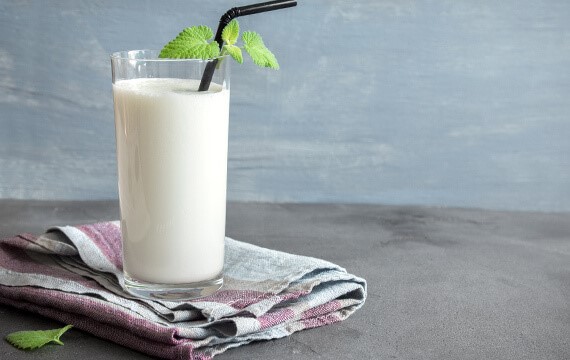 2
Ayran
The perfect partner for your lahmacun has to be a refreshing glass of Aryan; a subtle blend of yoghurt, water and salt. Drenched over crushed ice and garnished with a mint leaf, it's the ideal drink to quench your thirst. Try fresh Ayran (taze yapilmis Ayran) for the best experience.
3
Turkish Coffee
No North Cyprus holiday would be complete without sampling this rich, smooth beverage. Roasted and finely ground coffee beans are simmered and served in individual cups. This unique drink is an intrinsic part of the country's cultural heritage. If you're lucky enough to be dining out with someone who has the gift, they will be able to tell your fortune from the grounds in the upturned cup! No doubt the one thing they will see in your future is a return trip to Northern Cyprus.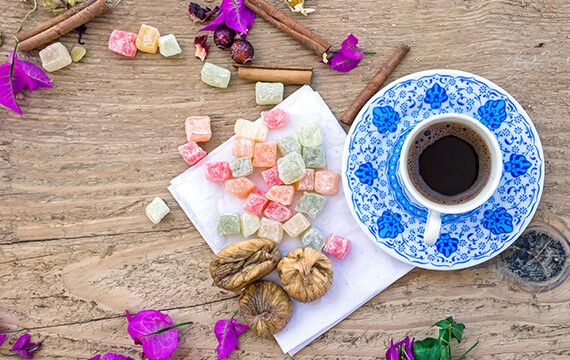 4
Raki
Otherwise known as 'Lion's milk', this clear liquor changes colour when mixed with water, due to its aniseed content. Often accompanied by traditional Cypriot 'meze', there are many unspoken rules with regards to when, how and with whom Raki is partaken. Clinking one's glasses together when making a toast is considered good etiquette and this popular spirit is definitely the go-to drink in Cyprus to accompany any celebration.
5
Zivania
Often referred to as 'fire water' due to its high alcoholic content and potency, the production of Zivania dates back centuries. The unique climate of Cyprus offers that special something to this drink. Brewed from a distillation of the leftover grape skins and 'pomace' from the highest quality grapes, the locals are quite understandably mighty proud of this Cypriot tipple!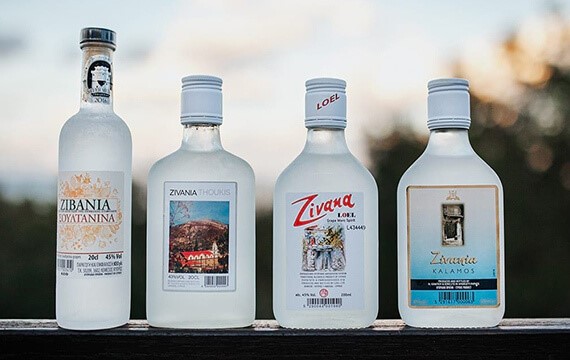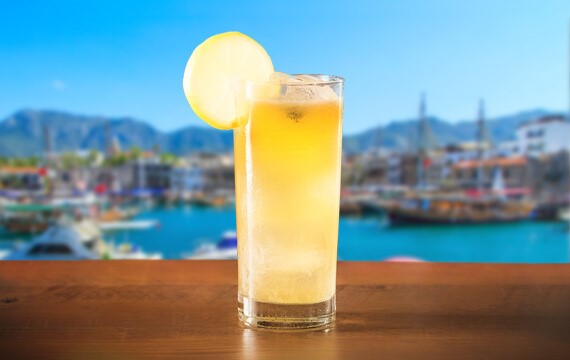 6
Cypriot Brandy Sour
Widely considered to be the unofficial national cocktail of Cyprus, this distinctive mix of Cypriot brandy, lemon, bitters and soda water, combine to make a drink fit for a King! Enjoy a delicious brandy sour and watch the sun set on one of North Cyprus' amazing beaches.
7
Cyprus Wine
With a backdrop of sundrenched soil, Northern Cyprus possesses the perfect climate for the production of fine wine. Indeed, the winemaking history of Cyprus dates back millennia, making it one of the oldest cultural heritages in Europe. Boutique wineries such as Chateau St. Hilarion have perfected their talents and can now boast a total of eleven different wines, including Merlot, Grenache, Semillon and Chenin Blanc. So whether you opt for a glass, a carafe or bottle, no meal would be complete with the accompaniment of this fragrant nectar of Zeus.