Top Authentic and Cultural things to do in Nicosia
We breakdown the top Authentic and Cultural things to do in Nicosia
Down the paths of the last divided city…
Top Authentic and Cultural things to do in Nicosia
We breakdown the top Authentic and Cultural things to do in Nicosia
Down the paths of the last divided city…
Down the paths of the last divided city…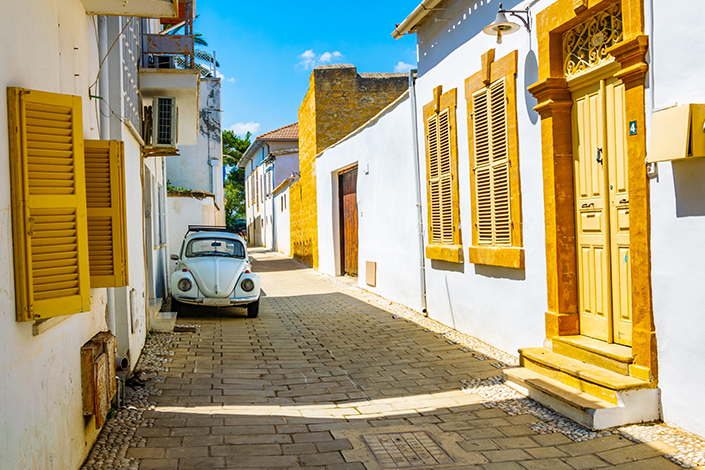 Whether you take a stroll in the winding streets of the old town of Nicosia to awe at Selimiye Mosque and Buyuk Han or choose to walk along the Green line that borders both sides of the city, you will experience something uniquely found only in Cyprus, the last divided city. This city will imbue you with its fascinating history and culture. Here we breakdown the top authentic and cultural things you can do in Nicosia…
Grab a traditional Cup of coffee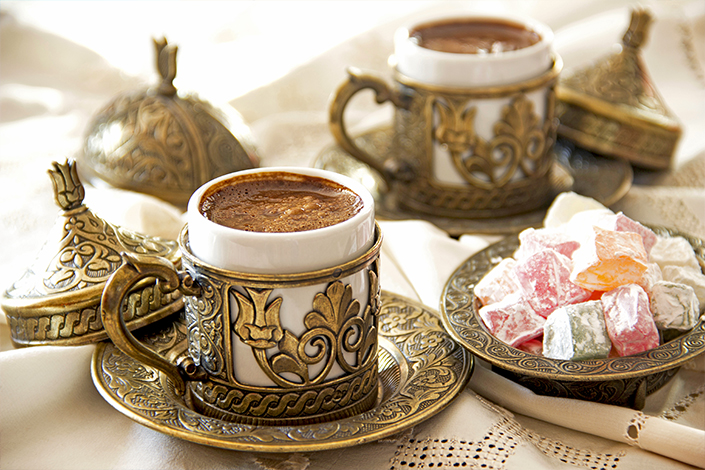 There's nothing better than to start your day with a Cypriot coffee and cake to start your day of exploring this fascinating city. 
Cypriot coffee is a traditional form of Greek-style espresso that has been popular for centuries. The beans are typically ground very fine, almost to a powder, and the water is boiled and then poured into the pot to steep. Once brewed, it has a strong flavor with hints of spice, citrus, and chocolate. 
Cyprus Cafe culture is an essential part of daily life. There are an abundance of cafe's located all over Nicosia. You might even get the chance to see your future unfold before you in your coffee cup!
Visit Selimiye Mosque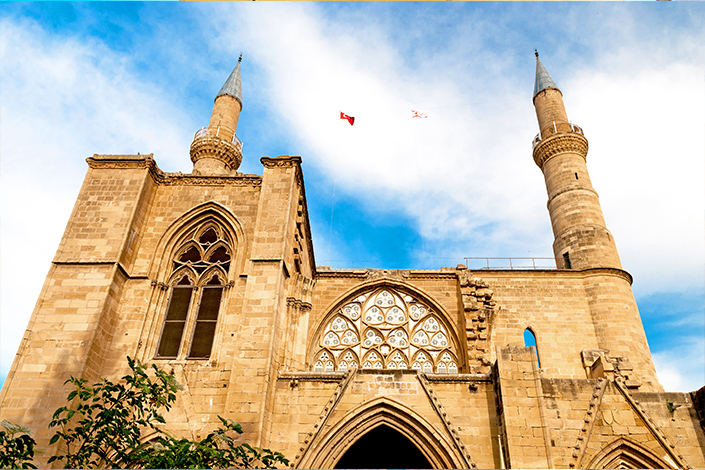 In North Nicosia, Selimiye Mosque is one of the most recognisable landmarks. Only five minutes walk from Ledra Street green line crossing. Nicosia's North side can be full of historic and cultural gems.
In its original form, it was called the Cathedral of Agia Sofia before being converted into a mosque. Aside from its beauty and historical significance, Selimiye Mosque also now serves as a key religious site for Muslims throughout Cyprus.. This connection between religion and culture makes Selimiye Mosque a truly unique experience for those lucky enough to visit it.
If you're planning a trip to Nicosia then you should certainly plan a stop at this amazing site - its remarkable history, breathtaking aesthetics and cultural importance are sure to provide you with an unforgettable experience!
Visit Buyuk Han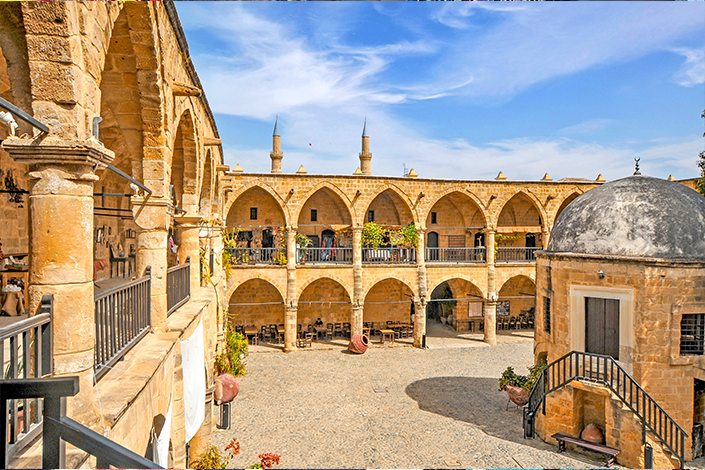 Visit Buyuk Han market after stopping at Selimiye Mosque. Spices and sweets can be found here, you will be enchanted with the smell of spices all around you. A caravanserai, Buyuk Han, used to be the largest inn in Cyprus.
While passing through, merchants and other travellers would stay there and use it for storage. There are two storeys to Buyuk Han, which is built around a central courtyard with a small mosque.
One of Cyprus' finest buildings, Buyuk Han has been beautifully restored. With galleries, studios, and workshops, it is home to a variety of shops and cafes today.
Head to Arab Ahmet Quater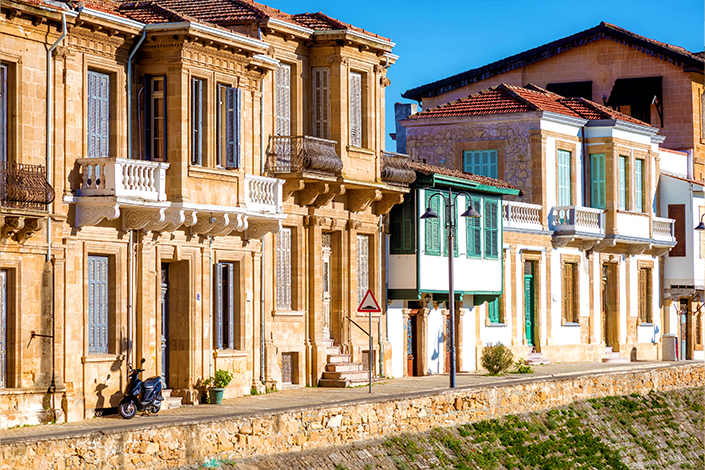 This charming quarter which is imbued by the nostalgia of yesteryear should not be missed. Take a stroll in this quaint neighbourhood that has stood the tests of time.
Well-preserved Ottoman-era townhouse architecture can be found in this neighbourhood, which borders the Green Line. 
There are tall whitewashed houses lining the charming narrow alleyways, some recently restored, others sinking into genteel decay.
The buildings are characterised by painted shutters and overhanging cumbas which are out-poking bay windows.. 
Arabahmet was once the Armenian quarter of Nicosia, until 1963, when the Green Line was drawn through the city. You may spot some houses featuring skinny balconies (not typical of Ottoman architecture) and carved crosses on front door lintels.
.An interesting neighbourhood in North Nicosia is imbued with a sentimental sense of the olden days.
Take Away Souviners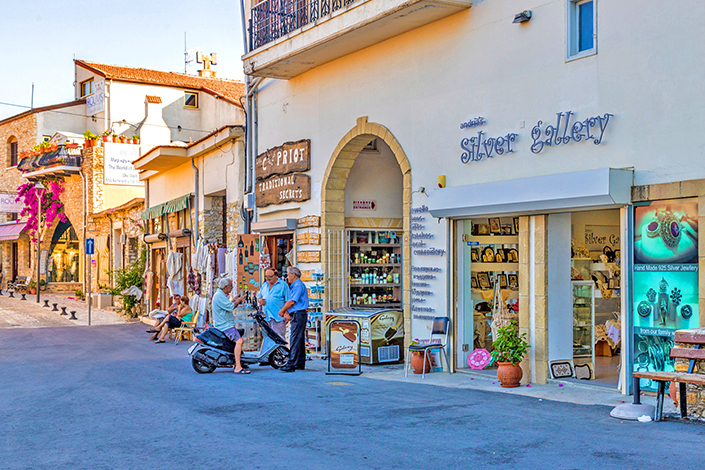 Although there are many chain shops in the area, there are also local ones where you can buy souvenirs. There are a dozen little shops just off Onasagorou Street that sell everything from olive oil to souvenirs. In Cyprus, you can even find paintings and sculptures made by the locals, from both the North & south side of Nicosia.
In the North of Nicosia  you  also can find a variety of souvenirs that are at discounted prices  that make perfect mementos of your visit. These range from traditional handmade items such as pottery and lace, to handcrafted jewellery featuring symbols like the cross and eye of Horus. Food-lovers will also enjoy purchasing local specialities such as Cypriot pastries, honeyed almonds and preserved fruits. Finally, don't forget to take home a bottle of famous Cypriot wines or a fragrant box of aromatic herbs!
Visit the Impressive Dr Fazil Küçük Museum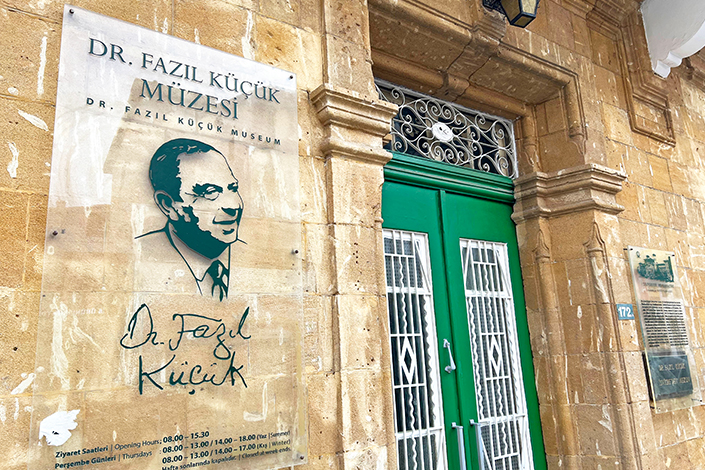 From the 1940s to the 1960s, Fazil Küçük was the Turkish Cypriot community's leader; he served as the first vice-president of the Republic of Cyprus in 1959. He is now a very important figure with streets named after him and memorials are dotted around the North of the island.
The museum is a shrine to his life that he ran here when he ran his medical clinic.
The walls of his study and examination room have been preserved, along with interesting black-and-white photographs (including those of former US president Lyndon B Johnson's meeting with Küçük).
Visit Bandabulya
With roots dating back to the early 20th century, this charming bustling market today is filled with food stalls, a quaint book shop, art galleries, craft shops and a thrift shop. It is located in Surlar ici, in the old town near all the historic landmarks such as the Buyuk han and Selimiye Mosque. This bazaar was the main municipal market from the 1930s.
This colourful open-air market offers a wide selection of fresh produce, local specialties, and handmade crafts from all over the country. There's something for everyone here – fruits and vegetables, olives and cheeses, spices, clothes, souvenirs, traditional dishes and more. The prices are reasonable and the atmosphere is always lively, animated by the laughter from vendors and shoppers alike. Whether you're looking for some ingredients to cook with or just browsing around, you'll be sure to find something interesting at Bandabulya market!
 It's Definitely worth a visit today and a great place to buy souvenirs for reasonable prices.
Enjoy a drink along Ledra street
To cap off your day of exploring, head to Ledra street for a bite to eat or a drink. In the evenings, it is popular not only with tourists, but also with locals. 
Ledra Street is extremely easy to locate. Along the street, you will find many cafes, restaurants, and bars. In case you want to try something new, you can try Zivania, a traditional local alcoholic drink, which will surely jolt you back to life after a long day of walking.To fully immerse yourself in the culture and find out what the city has to offer. Colourful sails adorn the pedestrian streets above. It's a great photo opportunity as well. When you want to do something in Nicosia at night, this is a fabulous place to go.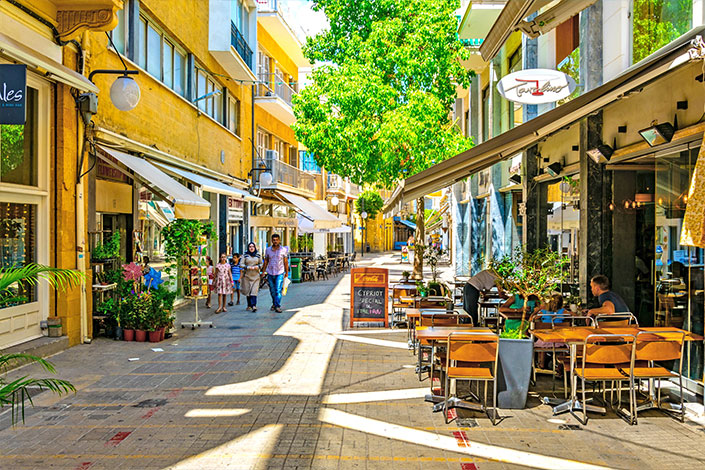 Author: Sevilay Shakir