Beach Lovers' Paradise
An island that will leave you spoiled for choice with its immense range of beaches and beach activities for the perfect Mediterranean experience!
Beach Lovers' Paradise
An island that will leave you spoiled for choice with its immense range of beaches and beach activities for the perfect Mediterranean experience!

Beach Lovers' Paradise
Unspoilt and golden sandy beaches await...
Cyprus offers quite a varied coastline, with pebble beaches, sheer cliffs and long stretches of sand all leading to the most beautiful waters of the world - the Mediterranean. Beach lovers are simply spoiled for choice here, with plenty of options on both sides of the island all delivering a different type of experience.
The northern part of the island features many small and sandy coves, which are perfect for some peace and quiet while absorbing the sun and enjoying the sea. Some of these are easily found, while others are hidden behind rock formations. There are countless spots just outside of Kyrenia or along the road to Guzelyurt or Esentepe that provide the perfect setting for this. Our personal recommendation are the sandy beaches of Famagusta and Bafra, with not only many small private beaches but also the renowned Golden Beach that stretches for miles! Bring towels, some snacks and enjoy the wonders of the Mediterranean in absolute privacy.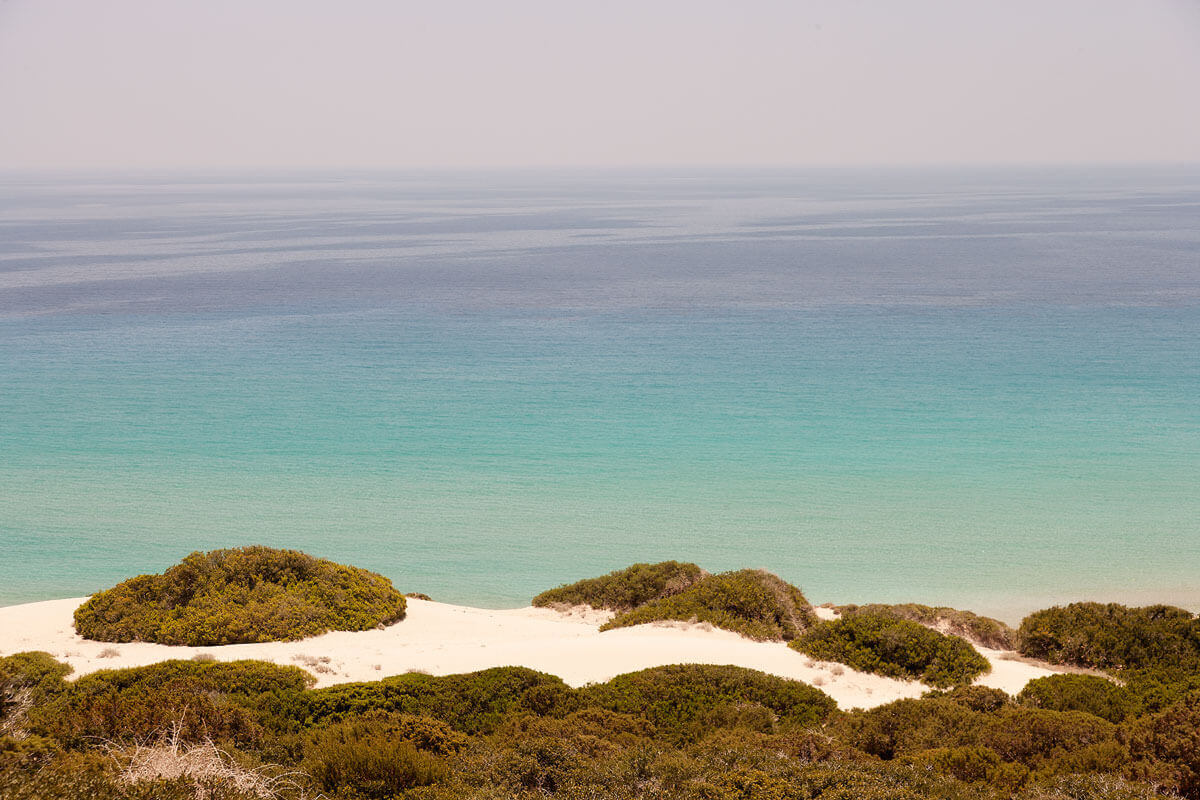 Beaches in North Cyprus are usually not signposted, except for the more popular tourist beaches such as Escape Beach and Kervansaray, both to the west of Kyrenia. Most of these popular beaches provide car parking, a restaurant or beach cafe and lots of parasols, generally with a small entry charge. And when there is a charge, it is well worth it, as these popular beaches provide thrilling water sports including jet skiing, parasailing and scuba diving! There are also many scuba diving lessons and excursions available in Kyrenia and Famagusta, taking you to some of the island's most exquisite diving sites.
This is not where your options end! There are also a vast range of hotels that you can visit just to use their beaches for a small fee. Highly recommended are the private beaches and facilities of Acapulco, Lord's Palace, Cratos and Concorde. Close to Acapulco is also the public beach Alagadi, which is famous for its golden sands as well as its turtle conservation efforts, where green and loggerhead turtle hatchlings emerge from their eggs in early summer! Due to being a protected beach, Alagadi is closed at night during the hatching season. Moon-bathers might find this disappointing, but you can still be a part of the process by observing the baby turtles! Such conservation efforts are also set up at Golden Beach in Bafra or the world-famous and absolutely gorgeous Lara Beach in Paphos, South Cyprus.
On that note, let's take a look at South Cyprus! Whether you prefer picturesque white sands surrounded by palm trees or rocky beaches with lots to explore both above and below the water, South Cyprus resorts have you covered. Coral Bay or the stunning Fig Tree Bay in Protaras have long been extremely popular destinations, thanks to their beautiful beaches, plenty of fun water sports and overall family-friendly atmosphere that is perfect for a day on the beach with the kids!
If you'd like something more peaceful, how about Latchi? This quiet region provides the ideal setting for a relaxing beach getaway while offering photo-enthusiasts endless beauty to revel in! There's also Konnos Bay, which is small beach close to Ayia Napa - perfect for enjoying the turquoise Mediterranean with beautiful hills in the backdrop not only creating a lovely ambiance but also making way for tranquil waters. Ayia Napa is also home to Nissi Bay, also known as one of the most beautiful Mediterranean beaches! Visitors are in for a treat here, as the low tides of winter and spring reveal a pathway from the beach to the nearby Nissi island. Bring your picnic gear!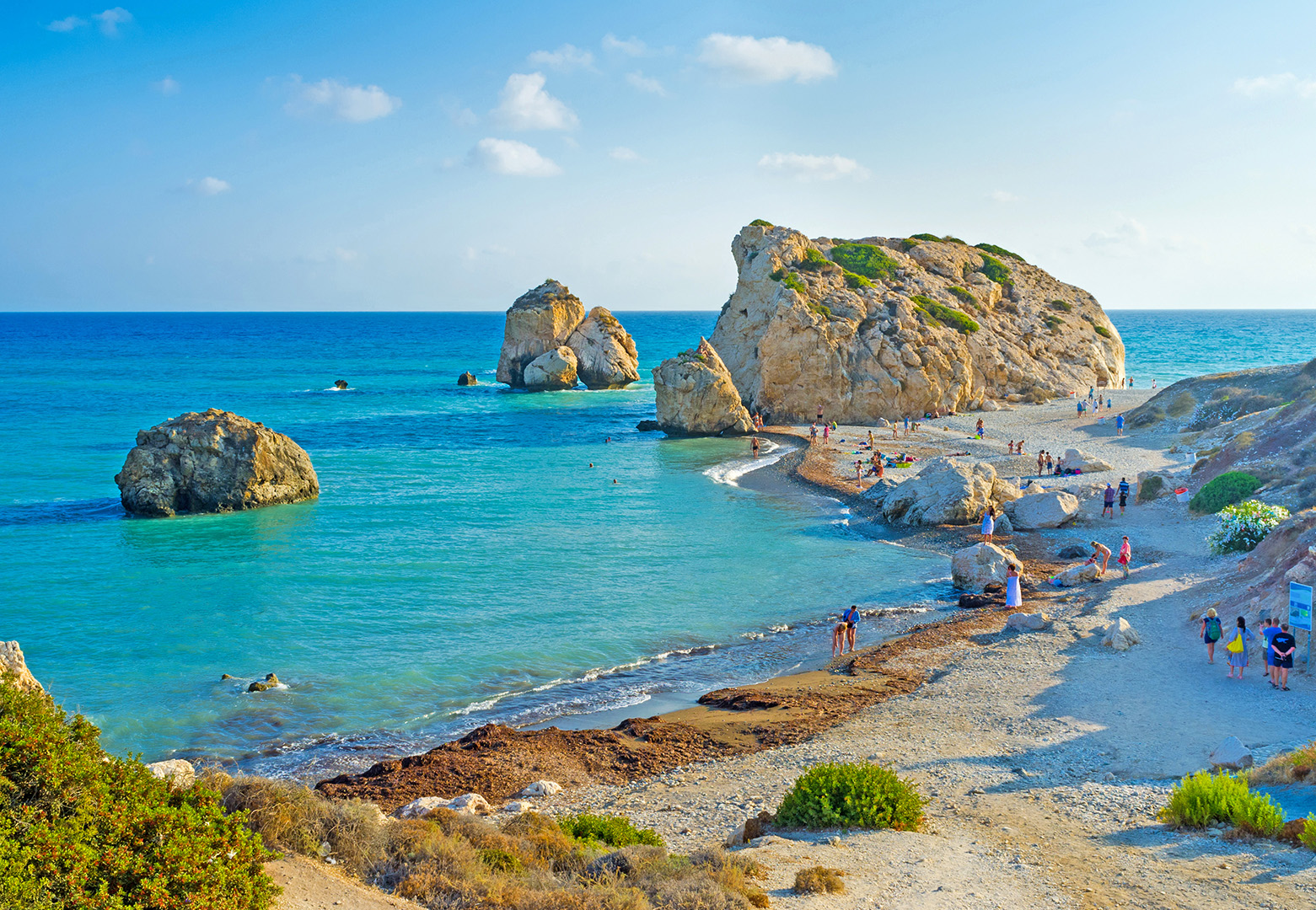 Now here's a little something for adventure lovers. Located in the northwestern edge of Paphos, the Blue Lagoon Beach is the biggest of several beaches in the Akamas region which are are best accessed by boat due to the untouched and wild nature of the landscapes. The waters of this shielded beach are usually warmer than the other regions. Most importantly, there is an incredibly rich picture to explore underneath the water! Another location to note is Aphrodite's Rock in Paphos which, despite the not-so-mild waves of the region, draws thousands of tourists every year who are interested in the birthplace of the mythical goddess!
With all these stunning options at your disposal, why not just rent a car and explore them all?!