7 Hidden Places to Discover
If you're hiring a car in North Cyprus, there are some places hidden away off the beaten track which you should definitely visit.
off the beaten track by car...
1
Kantara Castle
For unforgettable amazing views over Kyrenia and the Karpaz, Kantara Castle is well worth a visit. Follow the signs up to Kantara Village and then take a slow drive up the mountain to explore this fascinating ruin.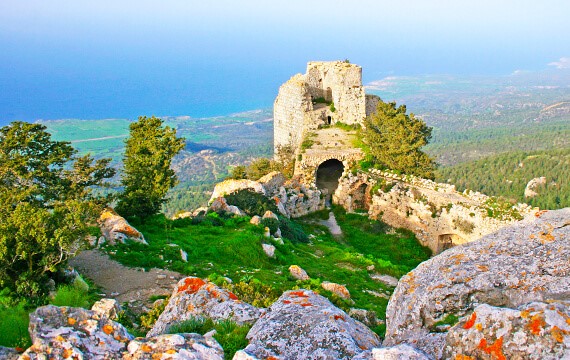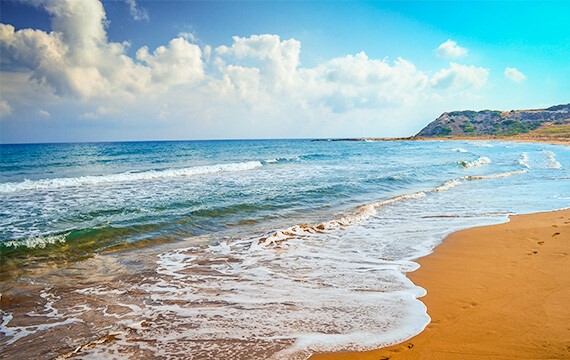 2
Alagadi Beach
If you are visiting North Cyprus between the months of April and June, visit Alagadi Beach for the unmissable experience of watching the female turtle lay her eggs at night. You can also watch the baby turtles hatch in July and August.
3
Soli
To the west of the island near Lefke, you will find the ancient ruins of Soli, with its amazing theatre and beautiful mosaics which adorn the basilica floor. Worth a visit if you are heading west of Kyrenia.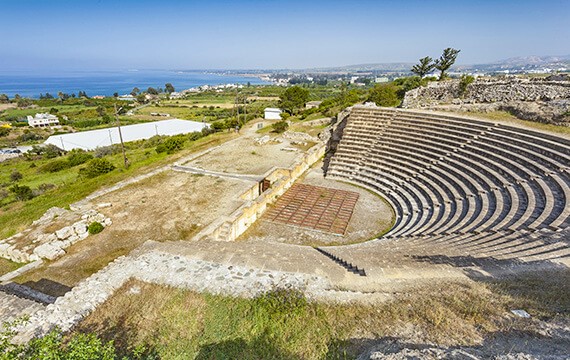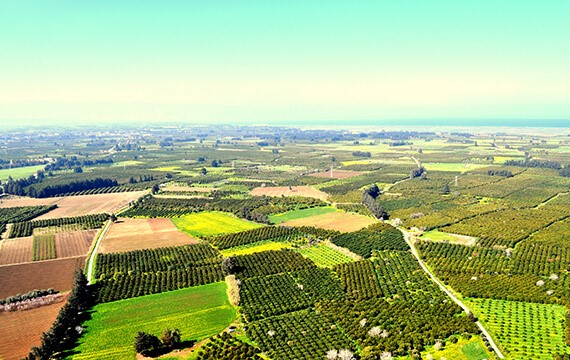 4
Guzelyurt
For a stunningly beautiful country drive, through miles of unspoilt landscape, head to the west over to Guzelyurt, situated in the centre of the citrus growing area and one of the most fertile growing areas of the island.
5
Karpaz
To the far east of North Cyprus, you will find the Karpaz Peninsula. You can drive right to the tip of the panhandle and see the wild Karpaz donkeys on the way there and maybe stop off for a dip at Golden Sands Beach.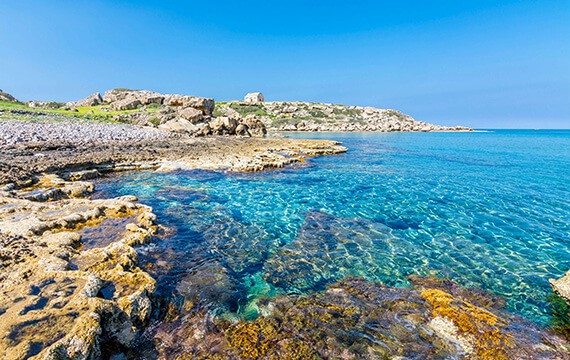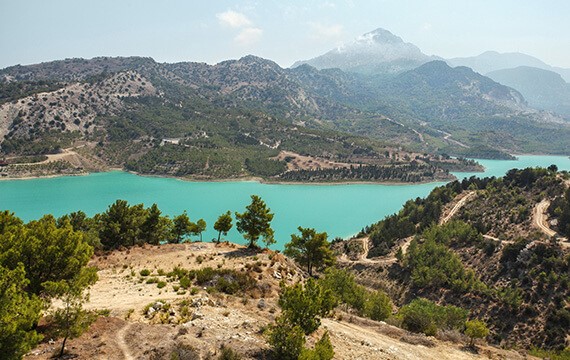 6
Gecitkoy Dam
A few miles away from Karsiyaka, you will find the Gecitkoy Dam, which is one of the most beautiful countryside locations to go walking. There's plenty of parking here, so take a packed lunch and explore!
7
Bogaz
The small fishing village of Bogaz, on the eastern side of the island near Bafra, is well worth a visit for some great seafood. The drive there from Kyrenia over the mountain is simply stunning with amazing views.