The Tastebud Top 10
Food, glorious food! From hand-wrapped cheese ravioli, melt-in-the-mouth tender lamb kleftiko and the sweetest syrup sponge treats, North Cyprus has something delicious to suit every member of your holiday party.
Trying the local cuisine is an absolute must.
Meze
The mainstay of traditional Cypriot cuisine, Meze is a tantalising array of hot and cold appetisers comprising skewered meats, grilled or marinated seafood and a plethora of fresh vegetables and salads. With such a variety to choose from, there's a good chance you'll end up making an entire meal out of the starters!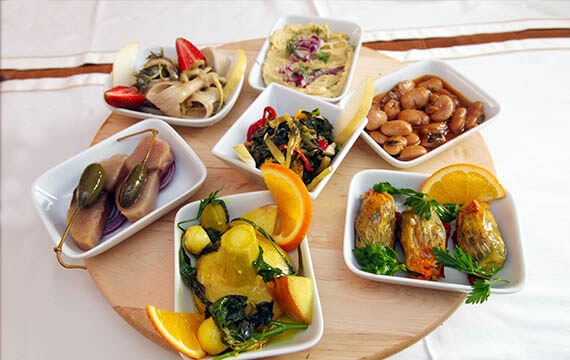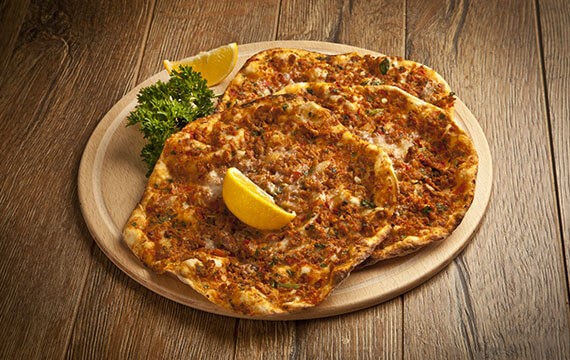 Lahmacun
Lahmacun is a fragrant mix of minced lamb and fresh tomatoes, blended with Mediterranean herbs and spices and smothered over a warm flatbread base. Simply add a squirt of lemon, roll it up and you've got the perfect 'on-the-go' snack. You will find this delicious snack in most North Cyprus restaurants.
Firin Makarna
The most exquisite equivalent to an Italian lasagne, this pasta-based dish consists of delicious layers of beef, onions and parsley, topped with a rich homemade halloumi cheese sauce. It's sure to satisfy any appetite.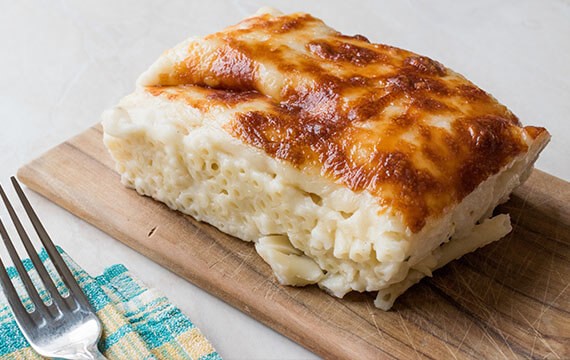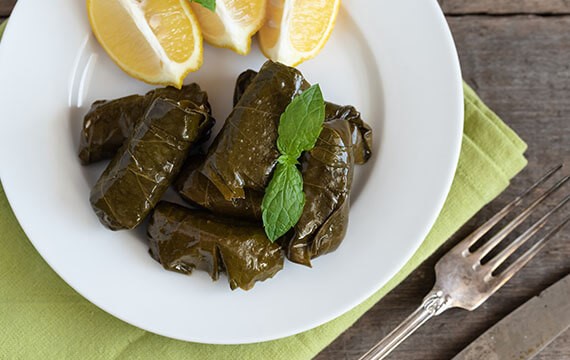 Dolma
Dolma is a seasoned mix of mixed meat and vegetables such as onions, peppers, tomatoes and rice, packed into rolled up vine leaves to create a tasty treat. Omit the meat and you have a vegetarian 'yalanci dolma' option.
Şeftali
No Cypriot would dream of having a barbecue without Şeftali. A type of skinless sausage that uses pork or lamb meat combined with onions and herbs, Şeftali can either be enjoyed skewered as part of a mixed kebab, or on its own in a Cypriot pide with a crisp salad.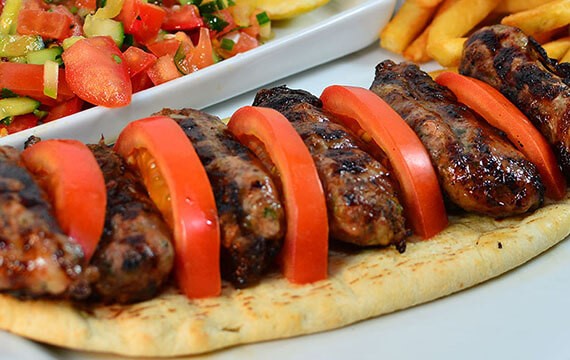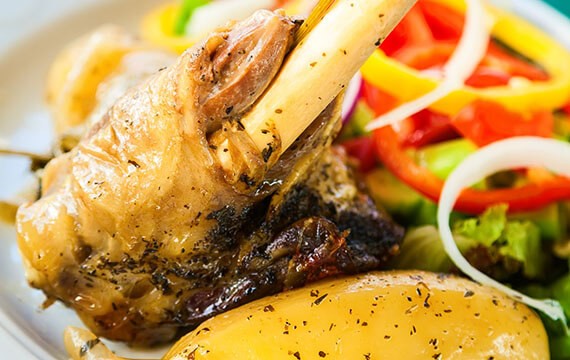 Kleftiko
A firm favourite, kleftiko is a whole leg of lamb, slow roasted with a blend of cinnamon, lemons and white wine. This melt-in-the-mouth dish is best served with potato wedges, to absorb the intense flavour-filled stock produced during cooking.
Pirohu
Pirohu is a Cypriot dish similar to ravioli, filled with ricotta cheese. It's a popular dish to make at home, as well as being available in most authentic Cypriot restaurants. The pirohu pastry is always freshly made, cut into shapes, filled with ricotta cheese and then boiled. To serve, hellim or mint can be grated on top or they can be enjoyed with Cypriot yoghurt.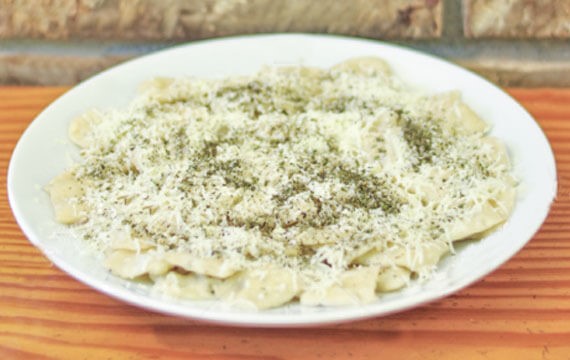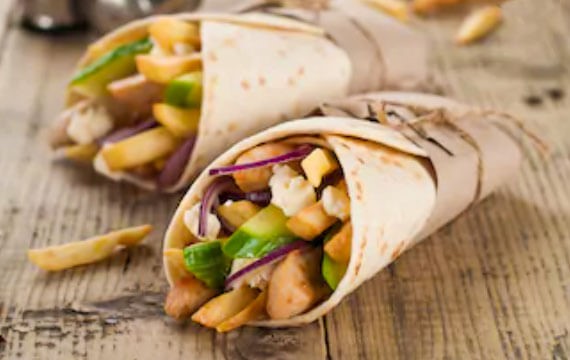 Bidda Badadez
Bidda Badadez is a Cypriot flatbread with crispy golden potatoes inside. The flatbread is made from flour, water and salt which is then cooked on top of a wooden fire. The potatoes are cooked in oil on the hob until they are golden and crispy, and are then wrapped up in the flatbread. Sometimes salad or halloumi are also added inside the wrap for an extra-tasty snack.
Borek
Baking is a very social event in North Cyprus, and one of the favourites which the women of the village enjoy making is borek, a type of Cypriot pastry. There are various types of borek, and one of the most popular is cheese and mince. To prepare the borek, a pastry dough is made and rolled out until it is quite thin. The borek is then filled with different ingredients and then fried until golden. Yum!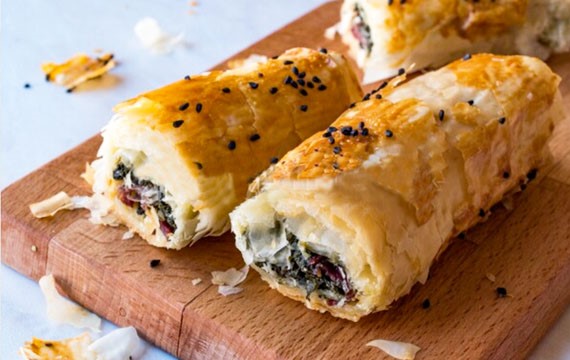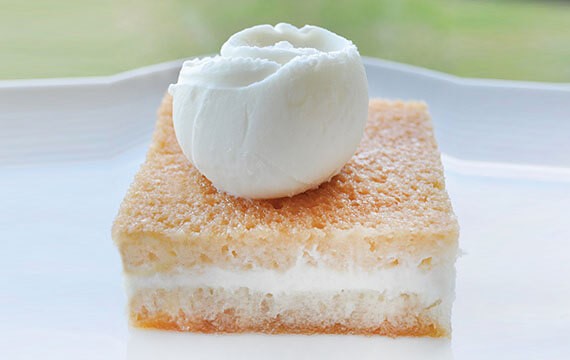 Kaymakli Ekmek Kadayifi
This syrup soaked sponge pudding is best served with a good dollop of kaymak; a type of clotted cream. This match made in heaven combines to make a delicious dessert which can be enjoyed at any time of the year.