What's the Weather Like in Cyprus in November?
Discover the temperatures, packing tips, and activities for a perfect November getaway.
What's the Weather Like in Cyprus in November?
Discover the temperatures, packing tips, and activities for a perfect November getaway.

Cyprus, unlike many other holiday destinations, is a year-round gem that beckons travellers with its diverse charms. While some places are popular only during the scorching summer months, Cyprus offers something unique – a destination that can be enjoyed throughout the year. If you're not a fan of peak-season crowds and the sweltering heat, November is the perfect time to consider. In this comprehensive guide, we'll explore what the weather is like in Cyprus in November, helping you make the most of your memorable journey.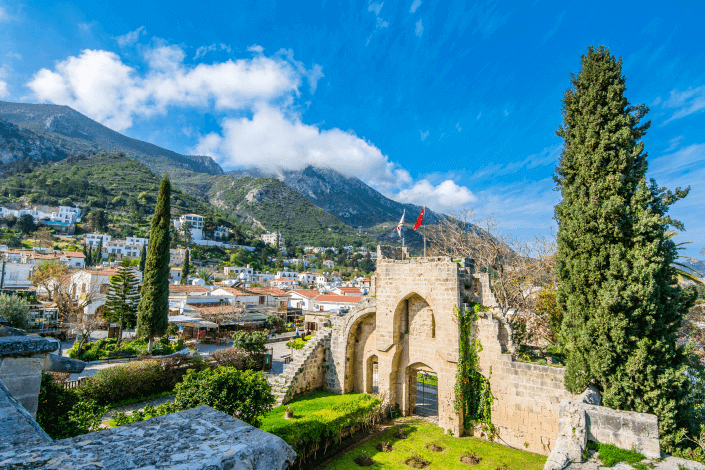 Cyprus Weather in November
November is cold and chilly in many places in the world, including the UK. But here on our island, it's not cold at all. November in Cyprus is characterised by a transitional period between the scorching summer heat and the cooler winter months. The weather in Cyprus in November during this time is generally mild and pleasant, making it an ideal time for exploring the island without the discomfort of extreme temperatures.
November Average Temperature
The average temperature in Cyprus during November hovers around 21°C (69°F). While the days are comfortably warm, the evenings can be cooler, so packing some layers for the evenings is advisable.
Throughout November, you can expect daytime temperatures to reach a maximum of 23°C (73°F) and nighttime temperatures to drop to around 10°C (59°F). These pleasant temperatures create a comfortable environment for outdoor activities and sightseeing.
Water Temperature and Aquatic Adventures
For water enthusiasts, Cyprus offers a delightful surprise. The sea temperature in November remains relatively mild, at approximately 21°C (70°F). In November, some people can swim, but the water temperature may not be pleasant for all. However, compared to many other destinations, Cyprus still welcomes many swimmers.
Rainfall and Dry Days
Cyprus in November experiences minimal rainfall, with an average of only 4 days of rain during the month. This means that you are likely to enjoy long stretches of dry, sunny days, making it an excellent time for outdoor exploration.
Average Hours of Sun per Day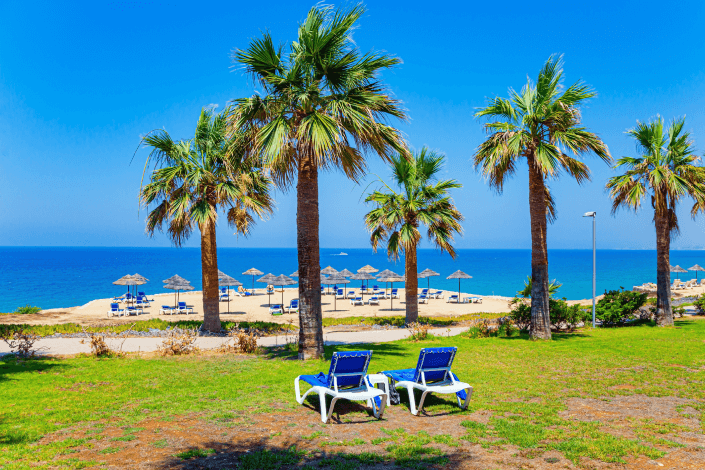 Sunseekers will be pleased to know that November in Cyprus offers around 7 hours of sunshine per day on average. This provides ample opportunities for soaking up the Mediterranean sun and exploring the island's natural beauty.
Average Wind Force and UV Index
The island experiences a gentle breeze in November, with an average wind force of 4 on the Beaufort scale. Additionally, the UV index remains moderate, so while sunscreen is still necessary, you won't have to worry about intense sun exposure.
Packing Tips for Your November Adventure in Cyprus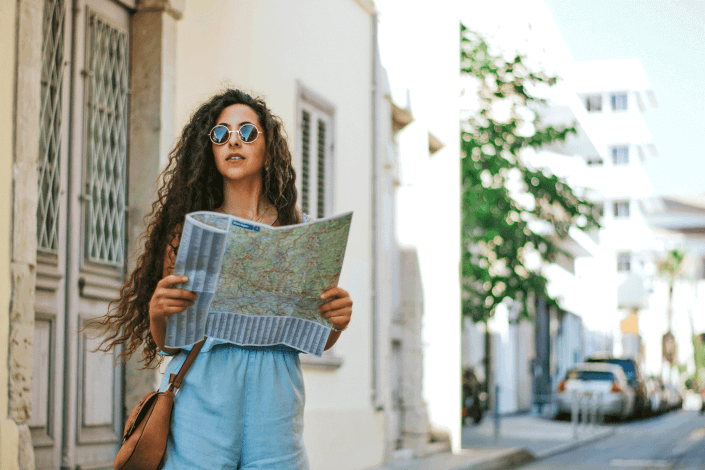 When packing for your November trip to Cyprus, consider including lightweight clothing for the daytime and some warmer layers for the evenings. In November, the weather in Cyprus is a delightful transition from the heat of summer. If you're interested in how this compares to October, you can check out our blog on the weather in Cyprus in October to get a comprehensive view of the changing seasons. Don't forget your sunscreen, and comfortable walking shoes for exploring the island's treasures.
Perfect Hotel Choices for Your November Getaway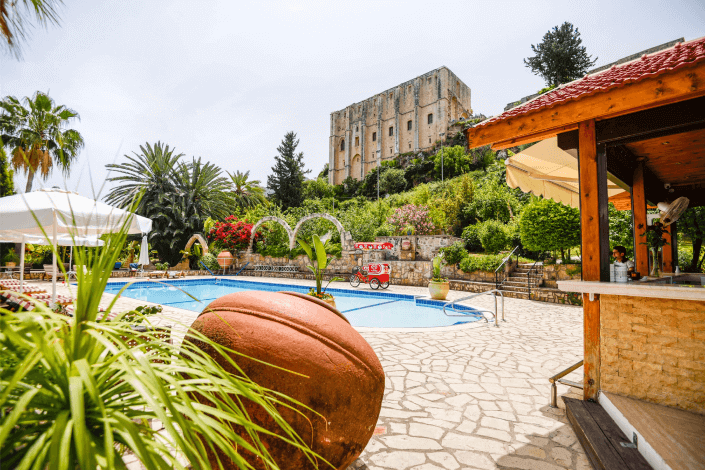 North Cyprus offers a wide range of accommodations to suit different preferences and budgets. Whether you prefer a luxurious beachfront resort or a cosy boutique hotel in the heart of a historic town, you'll find numerous options to make your stay memorable.Here are some hotels that are perfect for your November getaways. They are conveniently located near historical areas or town centres, allowing you to fully immerse yourself in the charming surroundings of these hotels.
Things to Do in November in North Cyprus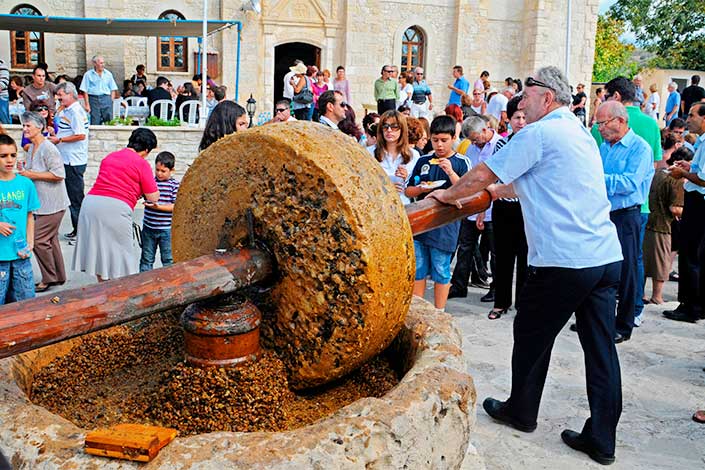 November in North Cyprus offers a multitude of exciting activities. It's an ideal time for immersive tours,allowing you to explore the island's beauty up close. The weather is good for outdoor activities such as hiking and sightseeing. Additionally, you can revel in the festivities of the Oktoberfest celebration. Don't miss the vibrant Olive Festival, a highlight that typically happens in October, showcasing Cyprus's rich cultural heritage.
Frequently Asked Questions (FAQs)
Q1: Is Cyprus warm in November?
Yes, Cyprus is generally warm in November, with average temperatures around 20°C (68°F).
Q2: Is Cyprus hot in November?
While Cyprus can be warm during the day, it is not excessively hot in November. The evenings are cooler, creating a comfortable overall climate.
Q3: How hot is Cyprus in November?
Cyprus in November sees daytime temperatures reaching a maximum of 23°C (73°F), with nighttime temperatures dropping to around 15°C (59°F).
Q4: What is the water temperature in Cyprus in November?
The sea temperature in Cyprus in November is approximately 21°C (70°F), making it suitable for aquatic activities.
Q5: How many days of rain can I expect in Cyprus in November?
On average, Cyprus experiences only around 4 days of rain in November, providing mostly dry and sunny conditions.
Conclusion
November is the perfect time to explore North Cyprus with mild weather, fewer crowds, and stunning natural beauty. Enjoy comfortable temperatures, minimal rainfall, and a variety of activities for an unforgettable experience. Check out our deals and offers for this month and plan your ideal getaway. Plus, if you also have plans to travel in September or October. Explore the weather in Cyprus in September and October to make the most of your travel plans.