All About Halloumi
Hellim - a traditional Cypriot cheese which has been a mainstay in Cypriot kitchens for hundreds of years.
Learn all about Cyprus' favourite cheese
All About Halloumi
Hellim - a traditional Cypriot cheese which has been a mainstay in Cypriot kitchens for hundreds of years.
Learn all about Cyprus' favourite cheese
Learn all about Cyprus' favourite cheese

Let's find out more about the cheese that we all love.
Halloumi is a Cypriot cheese known around the world. It is identified by its semi-hard and rubbery texture and is a popular choice for many different dishes as an alternative to traditional cheese due to its high melting point. .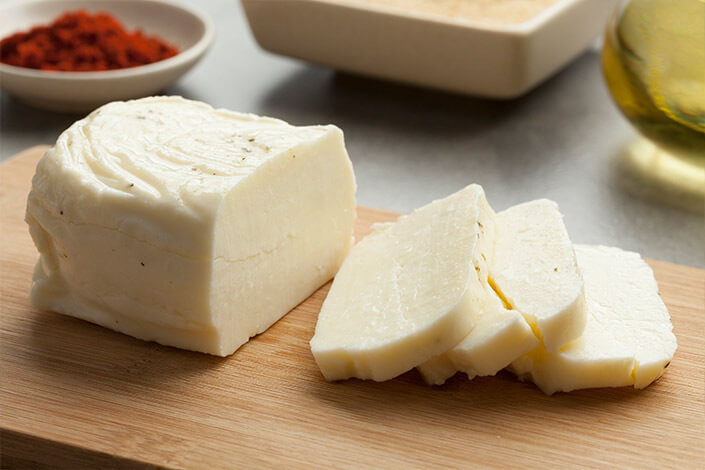 Hellim in Cypriot Culture
Hellim (or halloumi as it is known in the UK) has been produced by Cypriots' for many centuries and is an important part of their culture, as well as their diet. Cypriots always have hellim in the house, ready for meals and snacks. Hellim is also eaten on special occasions and is an important part of some Cypriot events, including; 
Kina Gecesi (Hen Night)
Kina gecesi" is a traditional hen night before getting married, which is held at the bride's home and is a big part of the Cypriots' culture. Friends and family get together in the bride's village to celebrate the night and food is served. A food which is always served at a hen night is hellim with corek (a type of Cypriot bread). 
Sunet (Circumcision Party)
Sunet is held for every young boy that has a circumcision in Cyprus; it is usually held in the village in which the boy lives. A small party is held at the boy's home and his friends & family come to celebrate the day. Again, hellim with corek is the traditional food to be served at the party and it is given to each guest who arrives.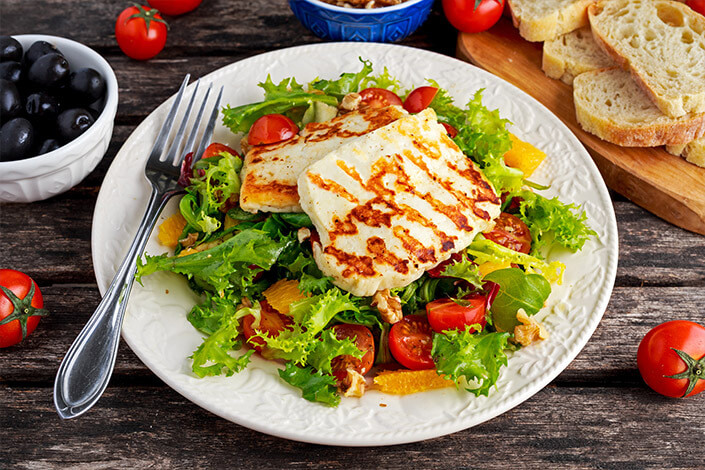 Ways Hellim is Used
For many years hellim has been used as a main ingredient by chefs and Cypriot households, and can be eaten in several ways, both hot and cold. We explore some of the common ways in which halloumi can be used below:
Hellim As A Cold Food
A popular side dish in the summer months, hellim can be eaten next to cold watermelon for a refreshing treat. It can also be used in sandwiches, in salads, or as part of a traditional Cypriot breakfast. Most Cypriots also enjoy eating hellim with corek, particularly on special occasions, as described above.  
Hellim As A Hot Food
The most common way to eat hellim as a hot food in Cyprus is either grilled or fried with breakfast. Hellim can also be used on toast, or in a sandwich. Cypriots also like to add hellim to soups, especially tarhana, which is a traditional soup enjoyed in the winter months. Sometimes hellim is also used in dolma, which are wraps made of vine leaves, usually stuffed with rice and/or various vegetables. Alternatively, you can use grilled or fried hellim as a topping on burgers, on top of pasta or in borek, a Cypriot pastry.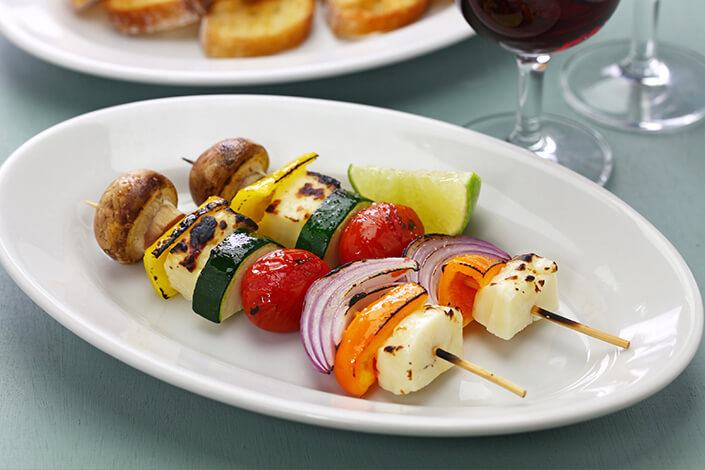 How Hellim Is Produced
Hellim, also known as Halloumi in the UK, is made from goats, sheep and sometimes also cow's milk. It is a semi-hard and rubbery textured cheese with a distinct salty flavour.
Firstly, the milk is heated gently in a big pot on a stove to around 32C. Once it is up to temperature, optional buttermilk cultures can be added which are used when the cheese is to be eaten quickly, e.g. not preserved, as it helps with the ripening process. Next, the liquid rennet is added and mixed for around 1 minute. Then the mixture is left to rest for around 40 minutes until it has started to thicken and set into curds. The curds are then gently cut and the mixture is again gently heated up to around 40C and then left to rest, when the curds should then sink to the bottom. The whey is then removed and the curds drained. The curds then need to be put under something heavy for around 20 minutes or so, and the whey needs to be heated to almost boiling point. The hellim is then lowered into the boiling whey. This process makes the cheese more heat-resistant and helps the cheese to "set". Once it has boiled in the whey for about 45 minutes or so, it is all left to cool down and the hellim is then drained. At this point, the hellim is rolled in the salt and mint used to flavour the cheese.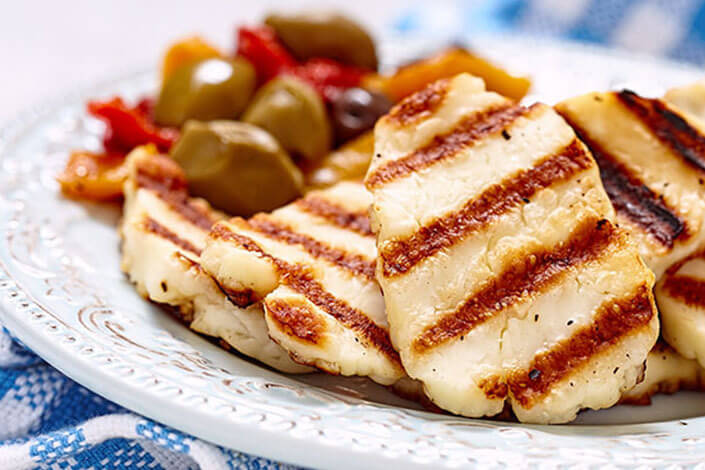 Once the hellim is made, it ideally needs to rest for 3 - 4 days in the fridge before eating. At this point if it is to be stored for later, it can be packed tightly into airtight containers with a salty brine mix, which keeps for up to 4 months, depending on the salt content. Cypriots call this "old cheese", as when stored in this way, the cheese forms a harder outer texture. 
Freshly prepared hellim can also be put into freezer bags and stored in the freezer for up to 1 year. If you store the cheese in the freezer it retains its soft and rubbery texture. Frozen hellim needs to be put in the refrigerator until it is fully defrosted before using.
Here in the UK, the hellim or halloumi bought in the supermarkets is packed in brine water and can last for up to a year in the fridge providing it is kept in its vacuum-sealed packaging. Why not buy some the next time you go shopping and relive your Cyprus memories!