Unbeatable Cyprus Holiday Deals
As seen on TV
{{cheapestItem.LeadInPrice[0].Duration}} Nights from
£
{{getCeilValue(cheapestItem.LeadInPrice[0].PricePerPerson)}}
pp
Cyprus Holidays - Relax . . . Your Holiday is Safe with Us

Award-winning Cyprus specialist

Nobody takes more holidaymakers to Cyprus

Accredited agent No 91283474

Member of ABTA number Y2916
Longest established holiday company

ATOL 9345 protected holidays

Award-winning Cyprus specialist

Nobody takes more holidaymakers to Cyprus

Accredited agent No 91283474

Member of ABTA number Y2916
Longest established holiday company

ATOL 9345 protected holidays

Cyprus Hotels by Holiday Type
Looking for all inclusive hotels in Paphos, a boutique hotel in Kyrenia, or a beach holiday in Famagusta? We have a hand-picked collection of Cyprus holidays to suit you:
Vibrant and active, or tranquil and relaxing – we have a beach hotel in Cyprus to suit you!
An impeccably kept 18 hole championship golf course, offering an exciting game for all levels of experience.
Choose from one of our unique and stylish hotels offering boutique accommodation in spectacular locations in Cyprus.
Great value, family friendly Cyprus hotels offering activities and entertainment to suit all ages.
Tailor-make your ideal holiday experience with a selection of Full Board+, All Inclusive or Ultra All Inclusive hotels in Cyprus.
Prepare to be amazed by the luxurious spa, beauty and wellness offerings of our lovely hotels, ranging from heated indoor pools to wine baths and everything in between!
With our incredible selection of self-catering hotels and establishments which also feature many other exciting facilities, cooking while on holiday had never been so much fun!
How about a relaxing and peaceful getaway with your friends, your spouse or your partner with no little ones around? We've got the perfect selection for you right here!
North Cyprus Holidays by Region with Cyprus Paradise
Popular North Cyprus holidays from our hand-picked collection of Northern Cyprus regions including; Famagusta, Bellapais, Kyrenia & Bafra:
Holidays by Region in South Cyprus with Cyprus Paradise
Choose from the best hotels in Cyprus with our hand-picked collection of popular South Cyprus holidays regions including; Ayia Napa, Coral Bay, Larnaca, Limassol, Paphos, Protaras, Latch & Polis holidays:
Please wait ...
Please wait while we find your perfect holidays ...
Please wait while we find your perfect hotel ...
Please wait while we find your perfect flight ...
Please wait while searching for your ideal transfer ...
Please wait while searching for your perfect car ...
Please wait while we take you back to our homepage ...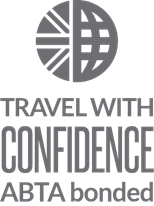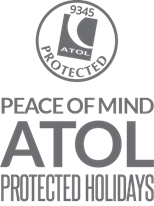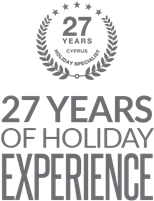 100% FINANCIAL PROTECTION & SECURE ONLINE BOOKING