A unique island full of Love...
North Cyprus has everything to make your wedding dreams come true, from the sun-kissed beaches & crystal clear waters of the Mediterranean to idyllic backdrops of stunning historical & natural beauty.
Celebrate on the romantic island, birthplace of Aphrodite, Goddess of Love.
Make your perfect day with your Wedding and Honeymoon in North Cyprus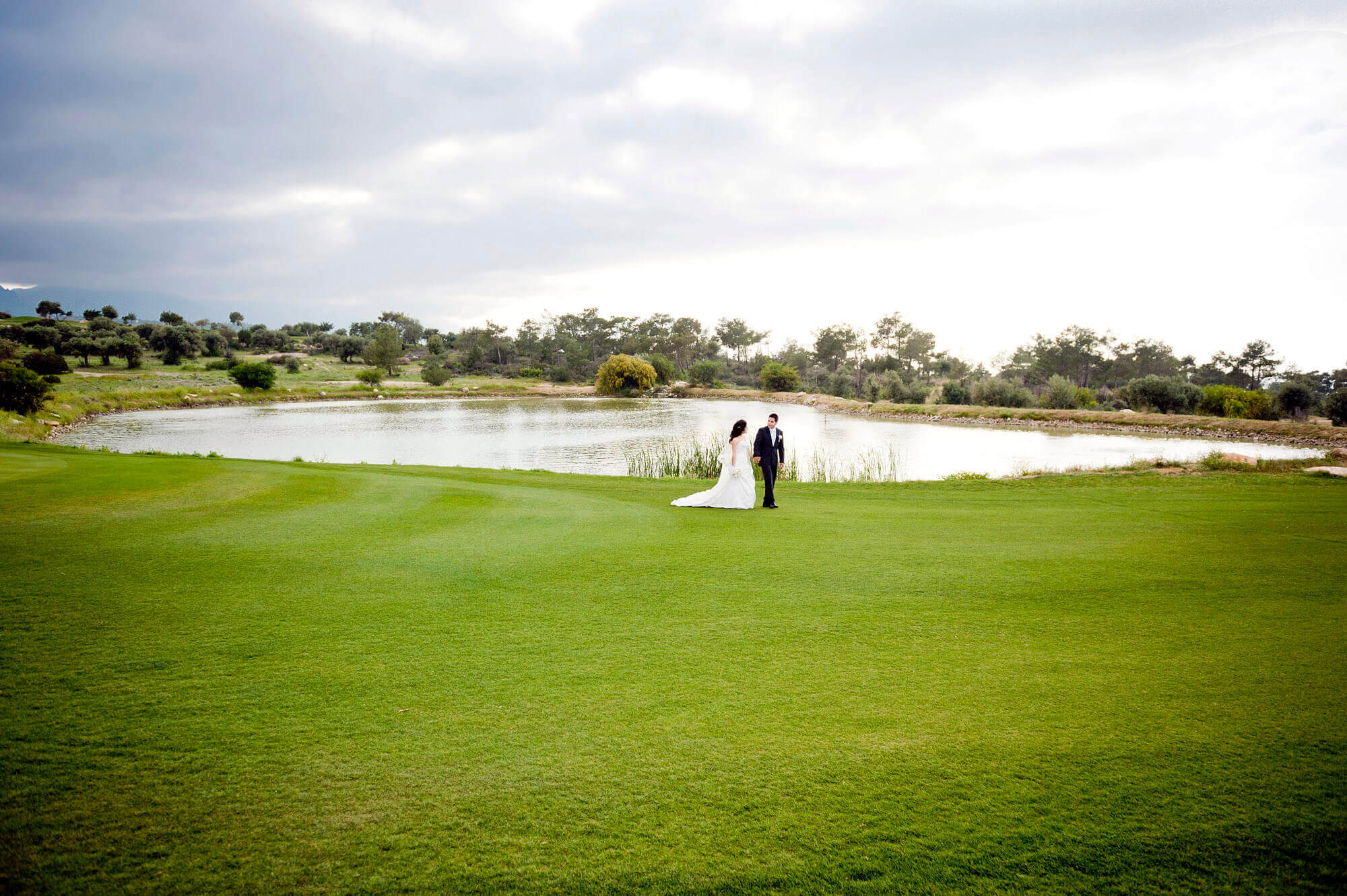 Weddings, Blessings and Honeymoons ..…
The warmth of the people who place marriage central to their local culture adds to the spirit of the occasion. Since Richard The Lionheart chose to marry his Queen, Berengaria in Cyprus, the Island has always held a romantic attraction for betrothed couples. Convenient marriage laws and spectacular wedding locations make Cyprus a truly great destination for your wedding.
Cyprus Paradise Weddings at Exclusive Venues
When it comes to North Cyprus weddings, Cyprus Paradise will provide you with the wedding of your dreams. We are mindful that for one of the most important days of your lives, a wedding must be designed for each individual couple. We therefore offer an unprecedented level of perfection to ensure a stress -free and fun celebration, filled with details that reflect your style.
At Cyprus Paradise we take the extra step to ensure everything before, on and after your wedding runs smoothly including any legal paperwork that is required, making your 'Special Day' and the holiday time surrounding it relaxed and trouble-free. Furthermore we are ABTA and ATOL protected, so when you book with us you have peace of mind that you are financially protected.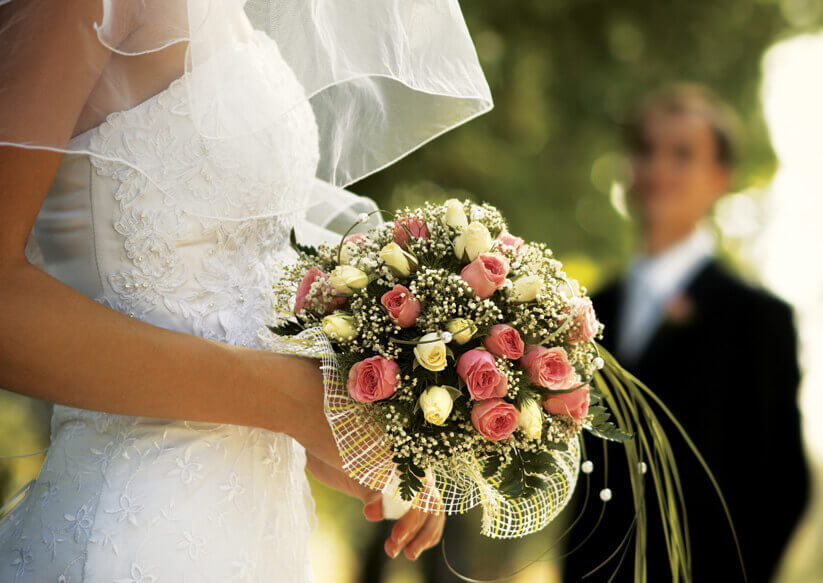 Our Exclusive Dream Wedding Venues & Services
Korineum Golf & Beach Resort boasts breath-taking landscapes and 360 degree views with the Beşparmak Mountain Range to one side and the beautiful Mediterranean sea on the other and luscious lawns in between. Feel the exclusivity of our venues which are set apart from the main hotel grounds ensuring your day remains private and intimate. If you are envisaging a stunning historical backdrop for your ceremony then Bellapais Abbey is perfect with it's outstanding 13th Century architecture and grounds overlooking the enchanting city of Kyrenia.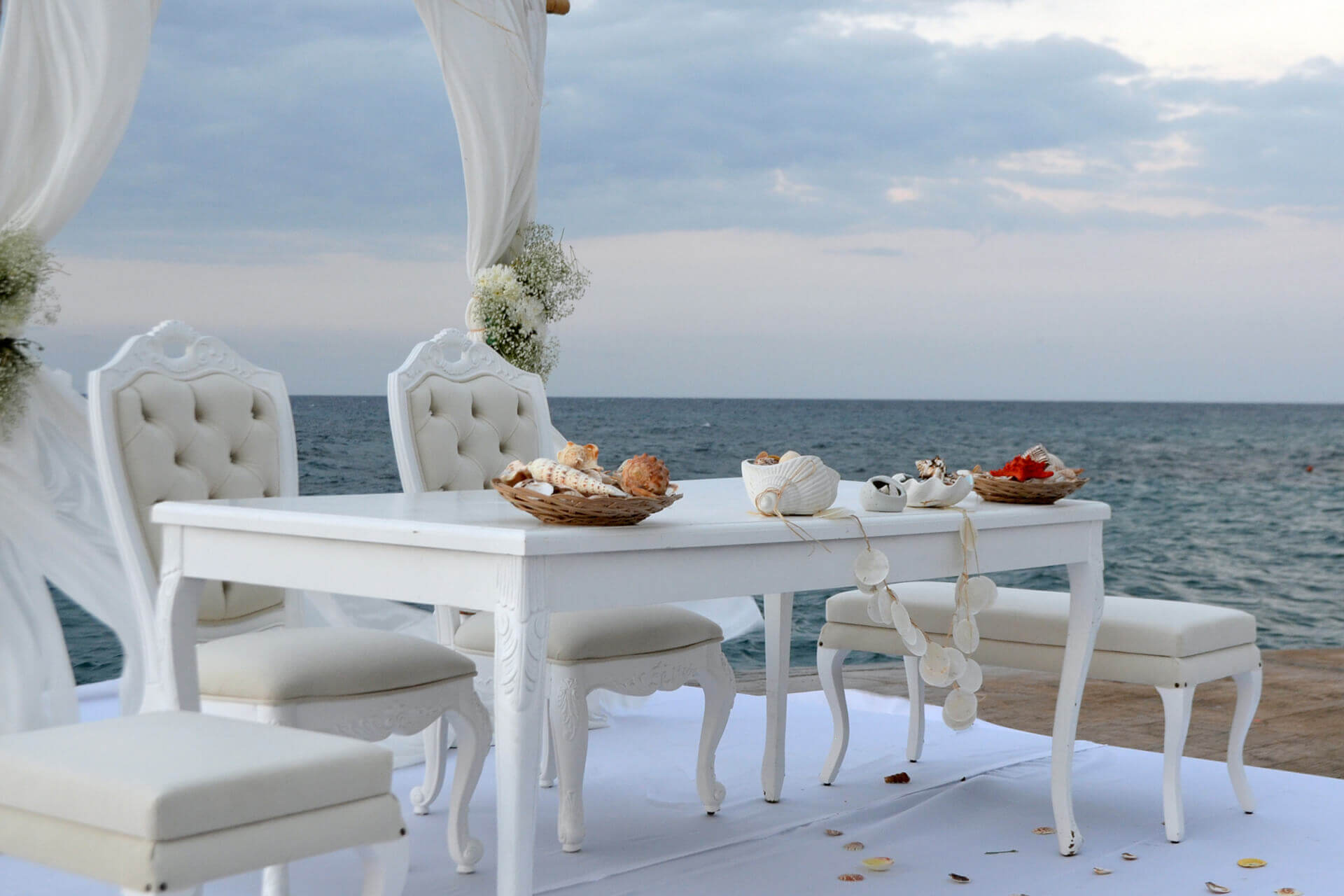 Ceremony Venues:
The Sea-view Putting Green (Korineum Golf & Beach Resort)
The Olive Bridge (Korineum Golf & Beach Resort)
The Lakeside (Korineum Golf & Beach Resort)
The Pier (Korineum Golf & Beach Resort)
Kybele (Bellapais Abbey)
Reception Venues:
The Velvet Greens (Korineum Golf & Beach Resort)
The Roof Terrace (Korineum Golf & Beach Resort)
The Valley Restaurant (Korineum Golf & Beach Resort)
The Occasions Room (Korineum Golf & Beach Resort)
Packages & Bespoke Weddings:
Whether you plan to have an intimate gathering or grand celebration we provide a variety of packages from 'Sweet & Simple ' Wedding packages starting from £999 to fully inclusive packages. If you have your heart set on a Bespoke wedding then we can plan and organise your wedding with (almost) all your wishes.
Services that can be provided by our team;
Food & Beverage Services that can be provided include; Pre-Reception Cocktail Menus, Sit-Down Dinner Menus for the Weding Breakfast, Wedding Buffets, Cakes & Dessert Selection.
Floral & Decorative Services: Floral and event design team works hand in hand with the couple to ensuring that your wedding day is as you envisaged with options of customisation and enhancement.
Other services:
Music & Entertainment
Photography & Videography
Stationery
Make-up & Hair styling:
Hotel Services
Transfers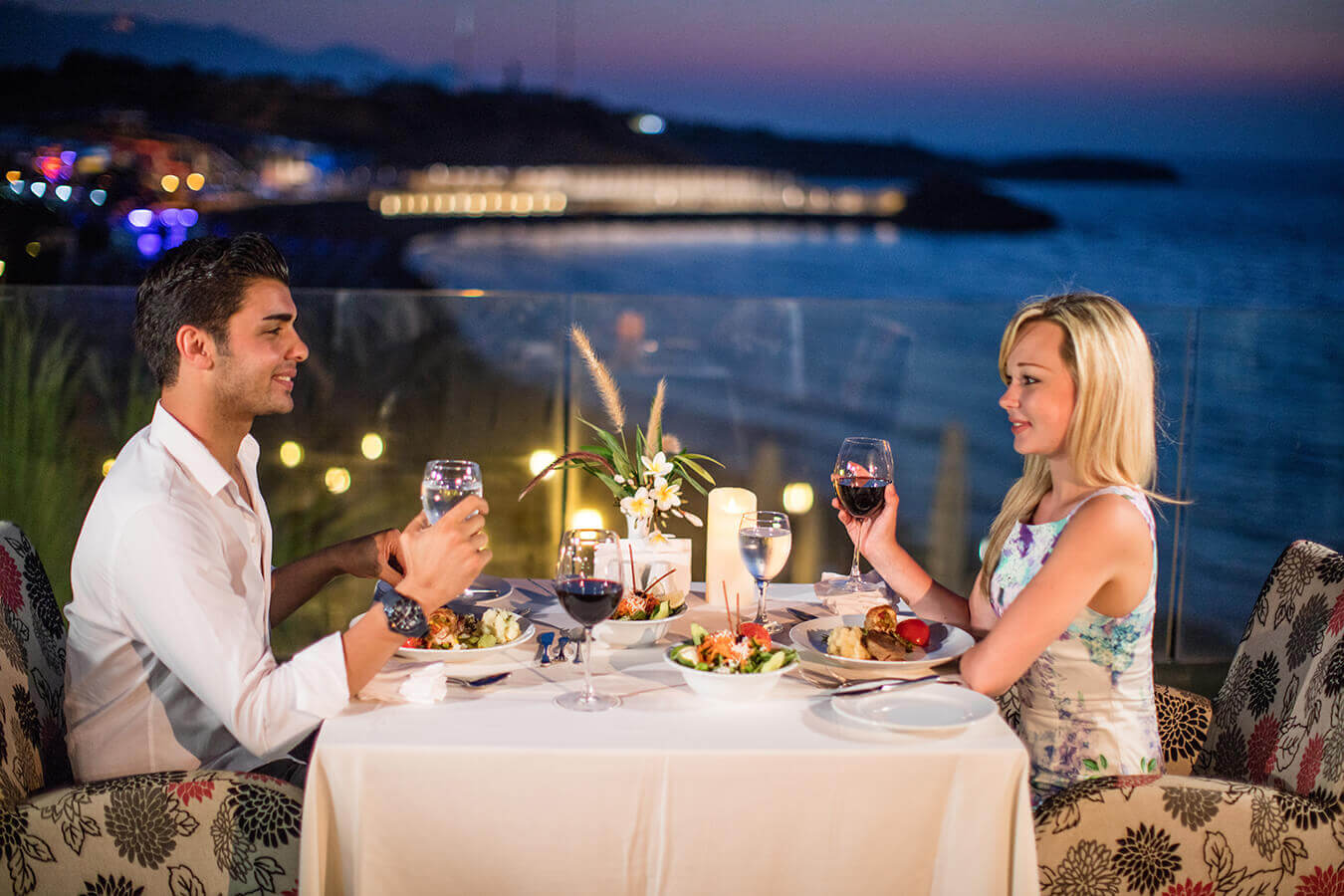 Dedicated Wedding Co-ordinatory
Our professional & dedicated wedding co-ordinator will always be there for you to ensure that everything runs smoothly, managing all arrangements according to your specific requirements, so that your 'Special Day' is unforgettable. Our ICS qualified Wedding planners are at hand with all their professional knowledge & advice assisting you from your first enquiry until your journey down the aisle.
Legalities
We have an excellent relationship with the local authorities and all our local staff are bi-lingual in Turkish and English, making it a comfortable and easy process to assist you in complying with all the legal requirements necessary.
Your Guests
Combining a Wedding with a holiday (for guests) has become increasingly popular in North Cyprus as it's relatively inexpensive and makes a wonderful destination for all members of the family and friends to enjoy. We can also remove the stress of booking from your guests by aiding with the process of organising their flights and holidays, enabling them to also attend and make your day a truly memorable occasion.
Re-tie The Knot
For those of you who are already married, Cyprus Paradise makes it easy for you to do it all over again. We can arrange blessings and ceremonies for the renewal of vows, recreating the memory you've always wished for.
Honeymoons
No other island in the world is so dedicated to couples in love. That's why a Cyprus Paradise honeymoon is the kind you dream about. With the amenities and activities of our distinguished resorts, combined with stylish & romantic suites, honeymoon breakfasts and health and beauty treatment concessions for you and your partner, the only thing left to focus on is your love for each other, enjoying the island and starting your new lives together in paradise… Browse our site for an exciting collection of destination weddings abroad.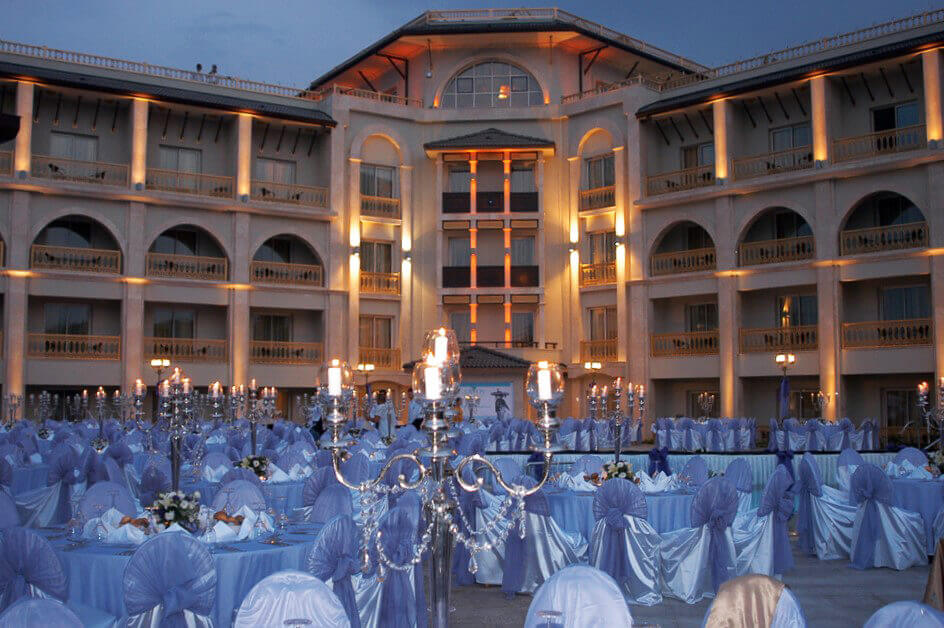 Please wait ...
Please wait while we find your perfect holidays ...
Please wait while we find your perfect hotel ...
Please wait while we find your perfect flight ...
Please wait while searching for your ideal transfer ...
Please wait while searching for your perfect car ...
Please wait while we take you back to our homepage ...



100% FINANCIAL PROTECTION & SECURE ONLINE BOOKING