10am - 6pm
Mon to Fri: 9am - 9pm
Saturday: 10am - 6pm
Sunday: 10am - 6pm
Cookie Privacy Menu

Our Cookie Policy

Cyprus Paradise takes your privacy, and protecting your personal information very seriously. We use cookies to improve user experience and distinguish you from our other users. Some of the cookies that this site uses are essential to make the site work properly, for example to allow our users to make travel bookings, book holiday packages, and other purchases. Cookies allows Cyprus Paradise to complete your purchase request, to give you a great user experience, and to provide our customers with information or special offers from third parties that may be of interest to you. By using our site, you agree to our websites Terms and Conditions and our use of cookies. You can set up your web browser to refuse cookies, but this means you won't be able to book on our website or use all of its features. Any cookies which are not used to make your experience of getting to and using the Site better only provide us with statistics about the way users in general navigate the Site. We do not use any information derived from cookies to identify any individual users.

Essential Cookies

Cyprus Paradise Cookies These cookies allow us to provide you with the best possible experience with our site, they are essential for searching through out the site, booking, and allow us to send your travel query from page to page that remembers what you chose for your holiday or flight. Google cookies stores client Preferences and data when seeing pages that contain a Google highlight including (yet not restricted to) maps and custom searches. ASPSESSIONID cookies This cookie is set when you arrive at the website and is used to allow you to search & book holidays. Without this cookie you will not be able to use this website. Font Awesome This cookie is used for some of the stunning fonts and icons that we use throughout the site

Analytical Cookies

These cookies help us understand how our customers are using the website, so we can make things better. We also monitor which of our marketing activities generates traffic to our websites using cookies. These cookies allow us to count visits and traffic sources, so we can measure and improve the performance of our site. They help us know which pages are the most and least popular and see how visitors move around the site. All information these cookies collect is aggregated and therefore anonymous. If you do not allow these cookies, we will not know when you have visited our site. it is possible that the services we use may make changes to their cookie names and purposes. Some services, particularly social networks such as Facebook and Twitter, change their cookies regularly. We always aim to show you up-to-date information, but may not be able to reflect these changes in our policy straightaway.

INFO
View Our Full Collection of Cyprus Hotels and Accommodation
Take a look at our collections of holiday types to help you decide on your perfect Cyprus holiday, or alternatively, call one of our expert holiday advisors who will be happy to help you choose. Please click the links below to view all of our Cyprus hotels:
Amazing Cyprus Holidays
With the tranquillity and natural beauty of the Levant, the fascinating medieval ports and castles of Kyrenia and Famagusta and the best Mediterranean climate, there is something for everyone to enjoy on a holiday to Cyprus. Whether a family vacation or a getaway break for two, the rare blend of delights on offer in Cyprus is guaranteed to leave you with fond memories of your stay. The north of this beautiful island really does give you the best of Cyprus holidays!
Cyprus Paradise Holidays
Cyprus Paradise has introduced thousands of travellers to the delights of a Cyprus holiday over the last 26 years. We are fully ATOL protected, to ensure your holiday is completely secure financially for your peace of mind. We make it our goal to exceed the expectations of everyone who travels with us – you can book holidays to Cyprus with Cyprus Paradise in the knowledge that you are in the best possible hands.
Hotels in Cyprus
Whether this will be your first experience of Cyprus, or you are one of the many holiday-makers who return to the island year after year, Cyprus Paradise should be your first choice. Cyprus Paradise is a specialist UK based tour operator offering the widest range of quality hotels in Cyprus. With over 26 years experience in selling holidays to the island, no one knows Cyprus quite like we do!
To most visitors, a North Cyprus holiday means Kyrenia, and Kyrenia means Kyrenia Harbour. Kyrenia is an ideal base to explore North Cyprus, and it has some of the island's best accommodation, yet the serene beauty of the countryside is never far away. Kyrenia is full of architectural interest and things to do. Visit our Discover Kyrenia page to read more about some of the most beautiful hotels and package holidays Kyrenia has to offer. read more...
Famagusta is an area of truly outstanding natural beauty, where it is possible to drive for hours without seeing another car. As well as villages seemingly frozen in time, the Karpaz offers mile after mile of open countryside and deserted beaches. Venture from Famagusta during your North Cyprus holiday, and sited on the coast a few miles away, you will find the historical ruins of Salamis. read more...
The Bafra region is a beautiful and tranquil area, and is home to some of the most attractive landscapes on the island. Located between Famagusta and the Karpaz Peninsula, Bafra is a great place to stay during your North Cyprus holiday to experience the beautiful countryside and deserted beaches.
Please wait ...
Please wait while we find your perfect holidays ...
Please wait while we find your perfect hotel ...
Please wait while we find your perfect flight ...
Please wait while searching for your ideal transfer ...
Please wait while searching for your perfect car ...
Please wait while we take you back to our homepage ...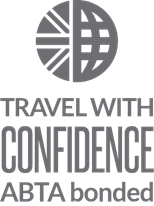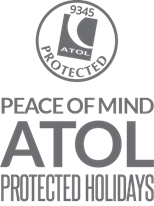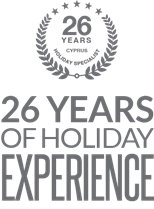 100% FINANCIAL PROTECTION & SECURE ONLINE BOOKING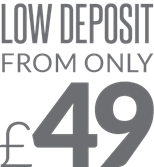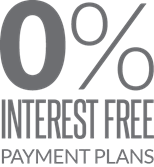 Booking Expired.