Colourful Terrains & Beautiful Views
There are so many different landscapes and terrains in North Cyprus, sometimes you'd be forgiven for not realising you are in the same country!
" North Cyprus has an array of changing landscapes..."
North Cyprus… Ever-Changing Scenery
As autumn changes into winter in North Cyprus, we thought now would be a great time to look at the changing landscapes across this beautiful part of the world. The hot summer weather fades into balmy autumn and the terrain across Cyprus changes from hot and dry landscapes to humid and verdant fields awash with greenery.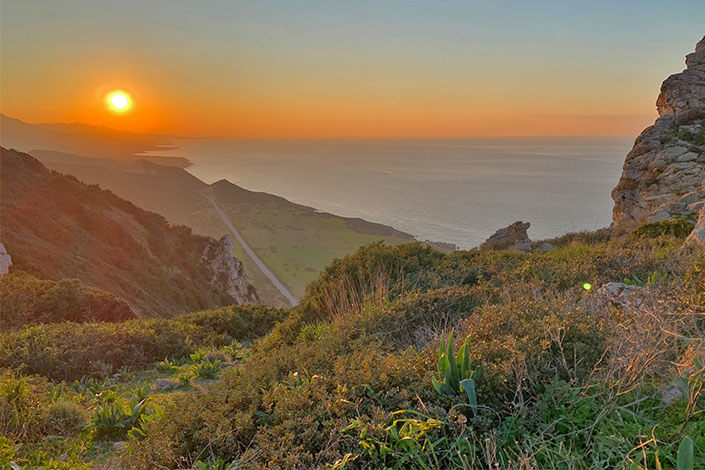 During autumn, many of the main crops of Northern Cyprus are ready to be harvested, including olives and carob, both of which are picked and extensively used in cooking, as animal feed as well as many other products. As the trees start to drop their leaves, the landscape changes and many birds start to fly north for the winter, making autumn a popular time for bird watching, with bee-eaters, Cyprus tits and cattle egrets. You might even spot a glimpse of the magnificent scops owl!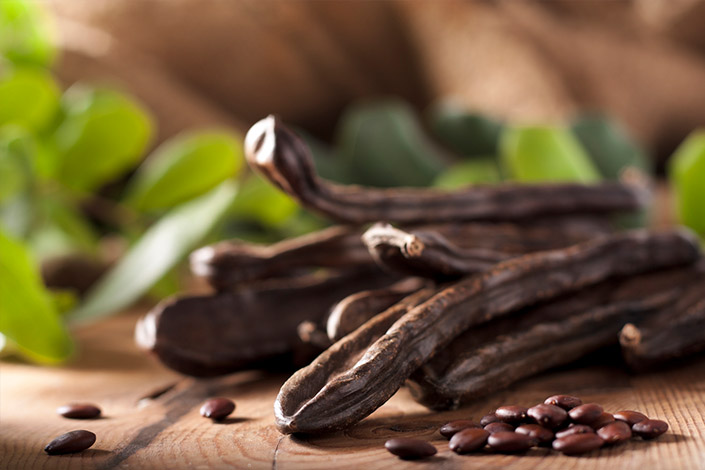 After the first rains in early autumn, the terrain is covered with tall white sea squill, interspersed with Cyprus cyclamen with its pretty light pink and purple flowers and Cyprus autumn crocus, with white and yellow flowers.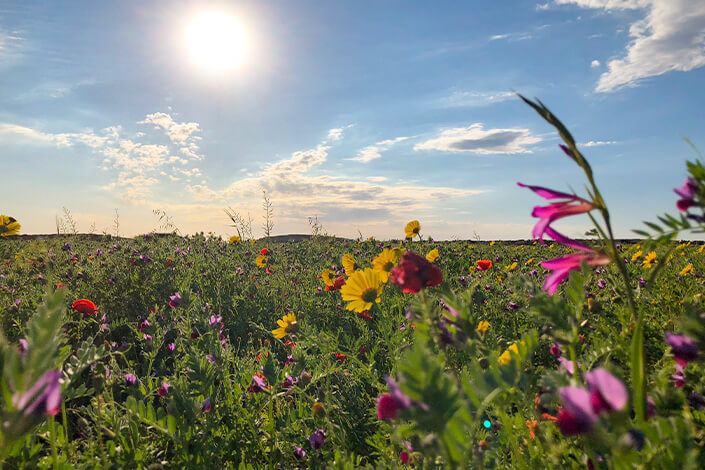 Towards the end of autumn and early winter, the deep purple Romulea temskyana blooms along the rocky hillsides. If you venture up to St. Hilarion, you might also find the famous St. Hilarion cabbage!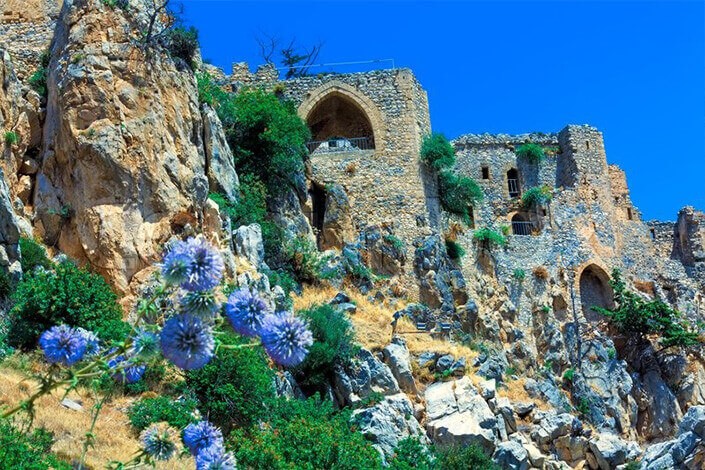 Autumn is also a great time for walking tours and hiking holidays, as the weather is cool and there is plenty to see. There are lots of organised walking tours in North Cyprus, from gentle strolls amongst the pine trees of the Kyrenia Mountain Range, to more adventurous hikes over rocky terrain.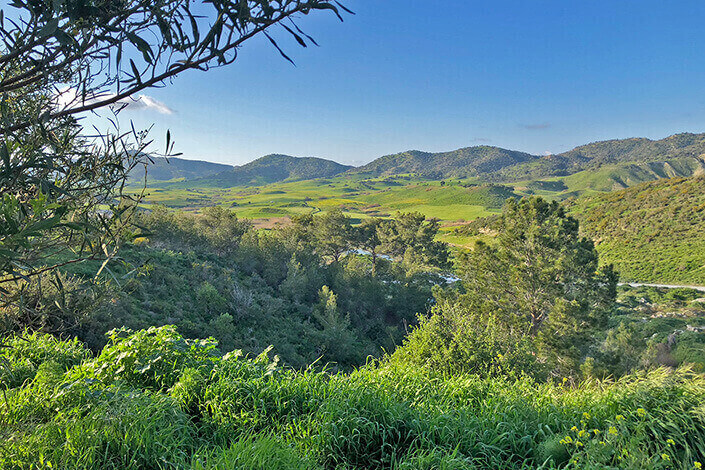 The Kyrenia Mountain Range is a popular place to go walking amongst the various trees; pine, carob and olive trees, as well as pretty-flowered mimosa and styrax trees and red waxy manzanita trees.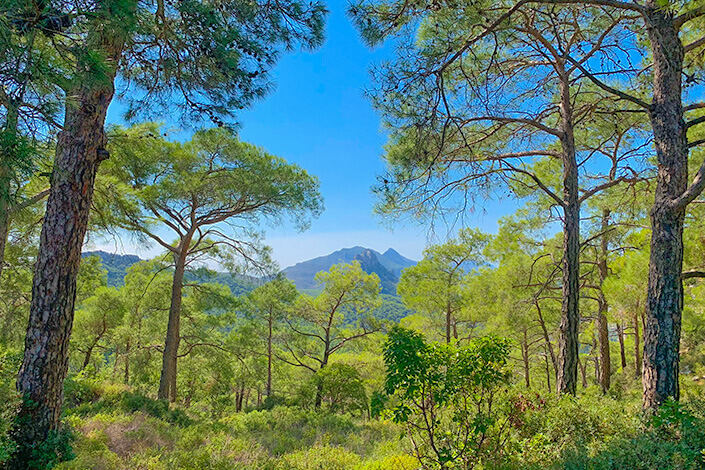 As autumn fades into the short but colder winter time in North Cyprus, the rains change the scenery into an evergreen wonderland, with snow sometimes capping the mountain tops for a couple of weeks' a year.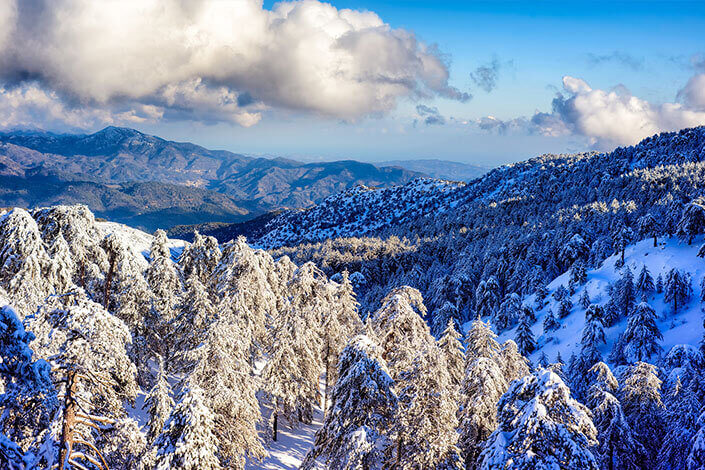 In around March time, North Cyprus starts to warm up again and spring is in full bloom. The migrating birds start to return and the island becomes awash with colourful orchids, trees and flowers. The forest floors are covered with cistus shrubs, with their purple, white and pink flowers.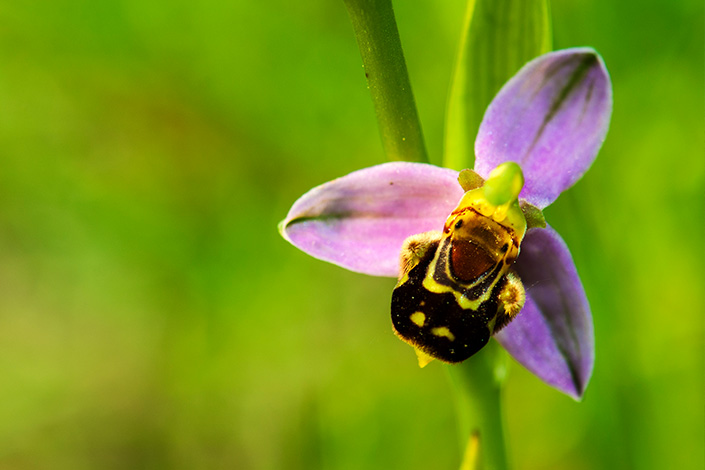 The unspoilt sandy beaches once again start to warm up and the crystal-clear Mediterranean sea temperatures start to climb again, averaging around 17 - 20C in spring.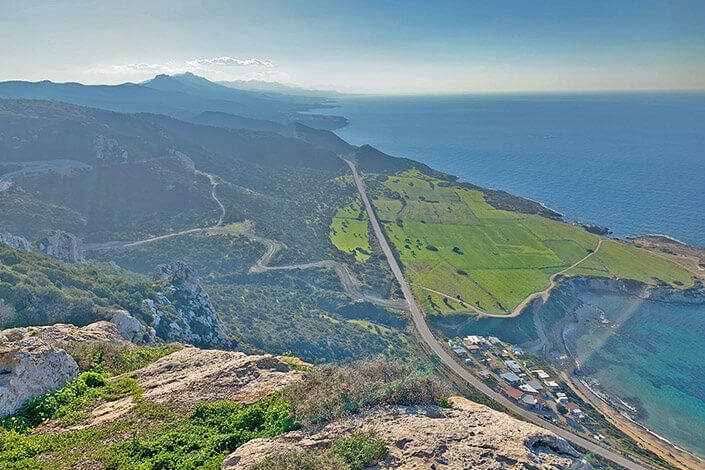 During April and May, the weather really starts to warm up in North Cyprus, with temperatures averaging around 28C. The vast fields in the countryside flood the landscape with their yellow Oxalis flowers, and the mountain ranges are awash with greenery.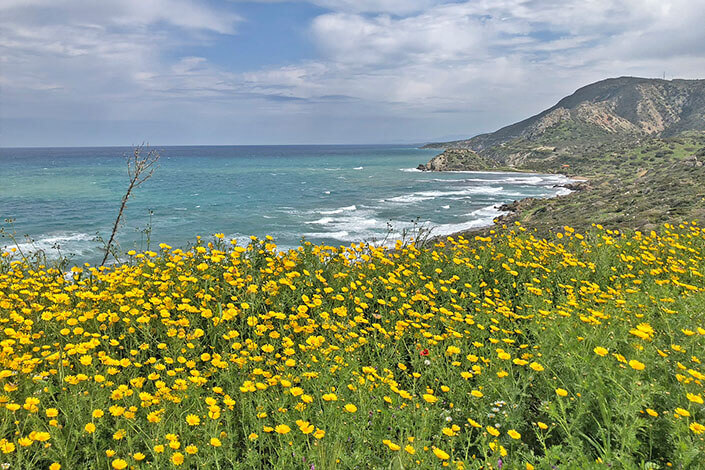 Summer is fast approaching now, with June, July and August being the hottest months of the year, with 12 hours a day of balmy sunshine and virtually never any chance of rain. The sea temperatures feel like a warm bath and now is the perfect time to explore the amazing underwater universe by snorkelling or scuba diving. The heat of the summer months and the resulting dry weather brings an end to the colourful blooming flowers, however plants such as Wild Fennel still bloom.
The clear skies allude to some magnificent sunsets during the summer and early autumn - make sure you take the time to look out for them whilst you are enjoying your evening meal or some alfresco cocktails.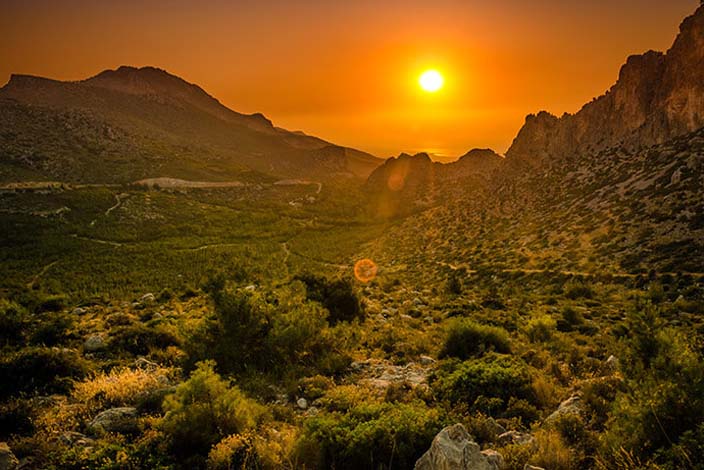 In late August/early September the stunning white beach lily blooms and produces a distinct sweet fragrance, and can be seen on the sandy shores of undeveloped beaches.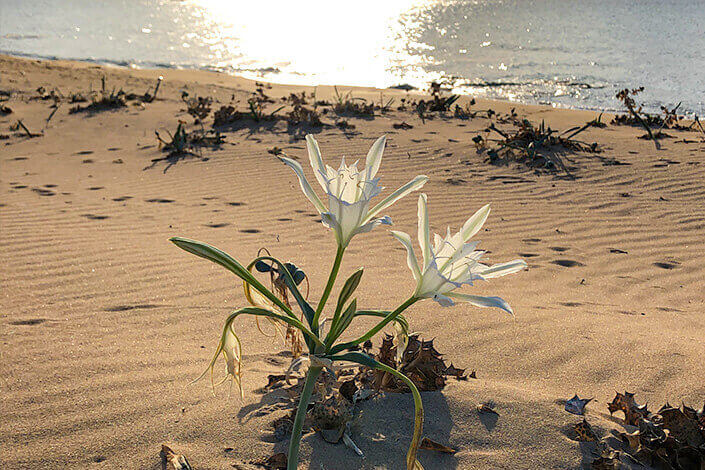 You'll also notice the wonderful aroma of the night-blooming jasmine flowers (known locally as Pakistani Nights) pretty much everywhere you go.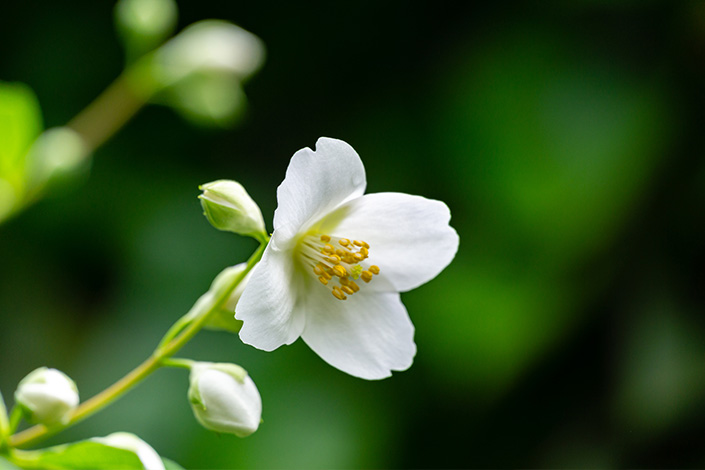 So whatever time of year you choose to visit North Cyprus, there are always plenty of changing landscapes and hidden beauties to discover just around the corner, with ever-changing scenery, plants and wildlife.