Discover Paphos
A Mediterranean Gem of Entertainment & History
Paphos, from the ancient past to the colourful present...
Paphos is home to some of the most significant sites that enrich that island's incredible history. Be it the medieval Castle of Paphos located on the harbour, the ancient Tomb of the Kings which dates back to the 4th century BC or the very rock where the mythical god Aphrodite is said to have risen from the sea, there is a long list of places that history enthusiasts can revel in.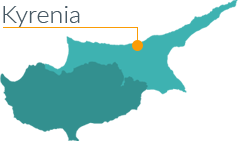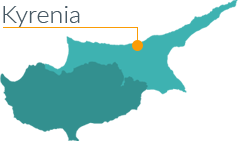 Paphos Region in Cyprus
Located along the south-western coast of Cyprus, the weather in Paphos has all the benefits of the wonderful Mediterranean climate, allowing you to discover Paphos in the best way possible. Summer temperatures in the area are usually in the region of 35°C, making for a perfect summer holiday, while winter temperatures hardly fall below 10°C, providing visitors with a warm winter getaway opportunity.
Paphos has an astounding selection of hotels where you are guaranteed to find something that suits your needs. There is something for everyone - from small or family-run establishments to boutique hotels and luxury resorts with amazing facilities. Paphos also has the second largest airport on the island, which is an undoubted convenience to all holidaymakers interested in visiting this region.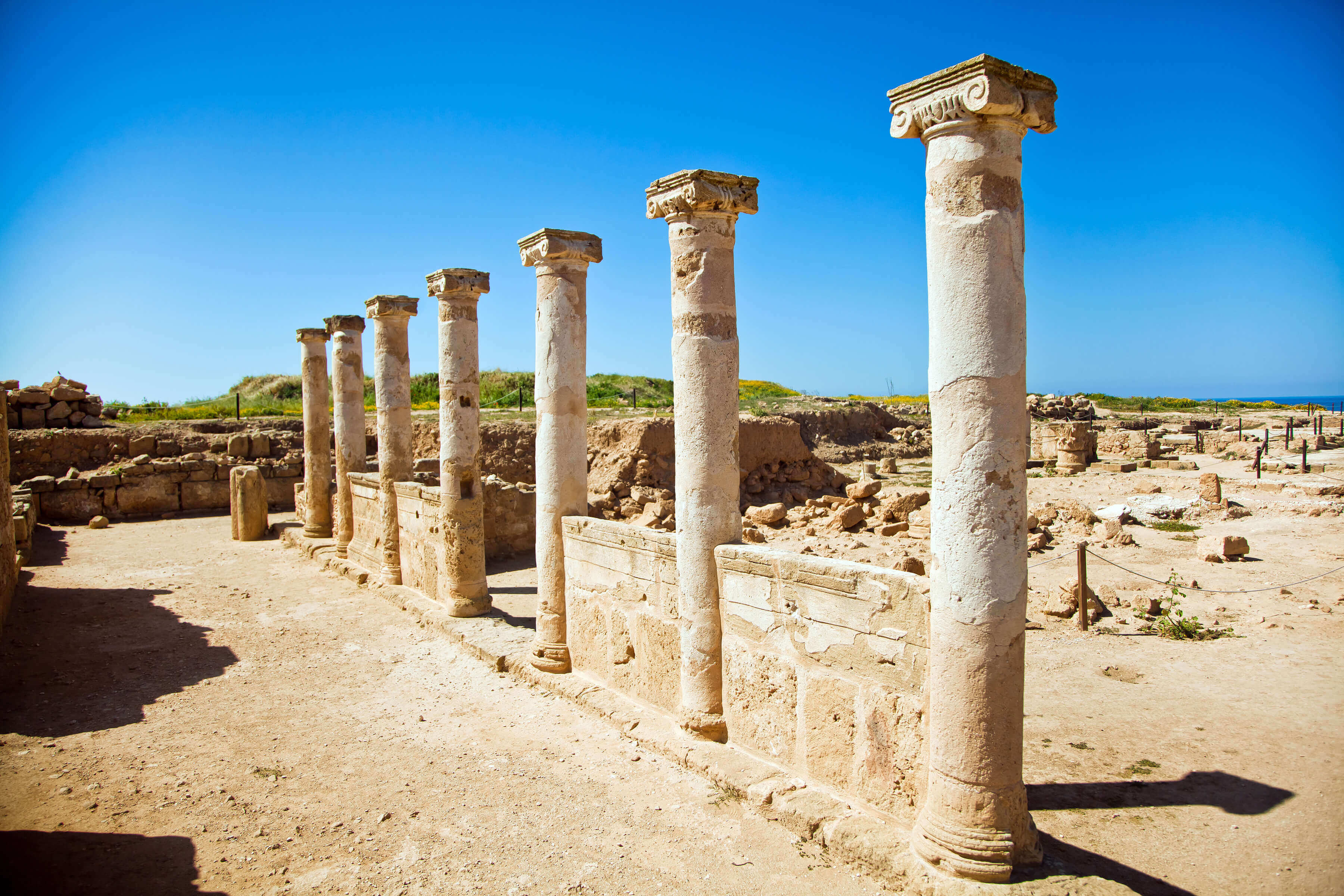 Things to do in Paphos...
We've given you a little countdown of some of the most remarkable historical sites that the city houses. But that's certainly not all. The elegant Agia Moni Monastery, the 13th century built Panagia Chrysopolitissa Church, the intriguing Paphos Mosaics dating back to the 2nd century or the Ancient Odeon from the same era where you can still catch a musical or theatrical production today, are just a few other significant locations that will take your breath away.
Paphos is also well-known for its vibrant harbour with an array of cafes, bars and restaurants for a fun night out, as well as a lovely spot for hopping on a boat trip and exploring the coastline. If you wish, you can take the exploration below the sea with the thrilling scuba diving facilities of the Paphos harbour. The Baths of Aphrodite and the famous Aphrodite Water Park (the largest in the region) will also prove to be well worth the visit. Paphos also has a great zoo set in lush gardens! And of course, let's not forget the region's beautiful beaches which only become more fun with various water sports!
The coastal region of Paphos is an exceptional destination for both sun lovers and history enthusiasts
Sign up for exclusive offers on Cyprus holidays by email!
No Hidden Charges
All our Cyprus package holidays include:

Return Flights

Hotel Accommodation

Return Local Transfers

Representative Available

All Taxes and Charges

Full ATOL Protection