Kyrenia
Brand new luxury boutique hotel located in Catalkoy, Kyrenia!
Luxury Small & Friendly
Highly recommended by Cyprus Paradise!
The MC Palace Hotel is a luxury boutique hotel boasting beautiful mountain views and welcomes guests with modern architecture and well-furnished rooms. Located in Catalkoy, Kyrenia, this glittering hotel is located close to the local shops, bars & restaurants. 
FREE Wifi in Rooms & Public Areas
Why Holiday Makers Love it
Brand New Hotel
Spacious Swimming Pool
Spa & Wellness Centre
Well-furnished Rooms

Included Special Offers:

Included Special Offers:
The 5-star MC Palace Hotel is located in Catalkoy Village near Kyrenia which is known for its magnificent atmosphere and beautiful beaches. Guests visiting the brand new MC Palace Hotel can look forward to comfortable accommodation in well-furnished and carefully decorated modern rooms.
Please note that some services and amenities may not be available during low season.
Barbeque A la Carte Restaurant!
Guests have the choice of dining at the A la Carte Bistro Restaurant, or at the Patisserie & Café where you can enjoy delicious French specialties. There is also an onsite English Pub available, in addition to barbeque areas located on the terrace floor which overlook the beautiful blue Mediterranean Sea.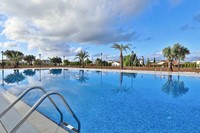 Take a Plunge!
The outdoor swimming pool is spacious and perfect for guests to relax and spend some time soaking up the sun whilst enjoying a cool beverage.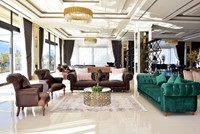 Relax and Rejuvenate !
The Spa and Wellness Centre is the perfect spot to unwind. Guests can rejuvenate in the Turkish bath or sauna and enjoy ultimate relaxation with a massage.
Where is the MC Palace Hotel?
MC Palace Hotel is located in Catalkoy village and is a short walk from shops, bars & restaurants.
45 minutes transfer from Ercan Airport
5 min drive to Diana Beach
10 min drive to Kyrenia Harbour