7 Nights

Mon, 28 Jun 21

Mon, 05 Jul 21
Limak Cyprus Deluxe Hotel (Bafra)
Hotel Details
Customise Your Holiday
Summary
Final Step
Limak Cyprus Deluxe Hotel
Bafra
TripAdvisor Traveller Rating
Based on {{model.Accommodation.TripAdvisorTotalReviews}} Reviews
Bafra
TripAdvisor Traveller Rating
Based on {{model.Accommodation.TripAdvisorTotalReviews}} Reviews
Indulge in first class luxury, distinguished service & sensational facilities amidst the breath taking beauty of North Cyprus.
Ultra All Inclusive Family Luxury Beach Holiday
Boasts a diverse range of facilities!
The brand new Limak Cyprus Deluxe Hotel located in Bafra, Famagusta is a unique phenomenon. Glistening with splendour and opulence it offers each and every visitor an unparalleled holiday experience.  As part of a prestigious award winning chain that constantly strives to exceed the expectations of its guests, it is certain that Limak Cyprus Deluxe will be taking the perception of Cypriot hospitality to a whole new level.
FREE WiFi in all rooms & public areas
Why Holiday Makers Love it
New Luxurious Resort
Wealth of Exciting Activities
Huge, Luscious Swimming Pools
Impeccable Service
Ultra - Modern and Spacious
Fantastic Kids facilities

Included Special Offers:

Included Special Offers:
Duration:
Stay:
This offer can be combined with other offers.
Expect an above and beyond 5 star service, cutting edge facilities and flamboyant modern touches.  The Limak Cyprus Deluxe located in Bafra, Famagusta has opened its doors bursting with the most luxuriating and thrilling holiday alternatives that the region has ever experienced. 
The golden welcome and sense of serenity from the moment you arrive is extended to intricate décor, marble walkways, glass ceilings and calming contemporary furnishings that line the way to impressive hotel rooms, boasting panoramic views and ultra - modern amenities. 
Whether it's a breath taking sanctuary or a wealth of fun filled activities you're after, every type of holidaymaker will revel in the stunning range of facilities and out of this world experience on offer within this new and exciting beachfront haven. 
Cyprus Paradise Experts Recommend
The Bafra region covers 1.5 km of beautiful sand beach, which has one of the cleanest seas in the world. When it's time for tranquility, nature and golden sands, you're spoilt for choice in this area... the famous Karpaz Peninsula, the most unspoilt and traditional area on the island is only about a half an hours drive away and boasts the longest sandy beach on the island with stunning natural wildlife -  it's well worth a day's visit, it's a hot spot that people travel from far and wide to see!
Famagusta town is another popular place to visit about an hour's drive away, it's a vibrant place to shop, dine and drink, it's also famous for its ancient walls of the Old City, dating back to the mediaeval times.  Upon visiting this incredible attraction, you can also see Othello's tower, the Namik Kemal Dungeon and Lala Mustafa Pasha Mosque (St Nicholas Cathedral), the largest medieval building in Famagusta.
Please note that some services and amenities may not be available during low season.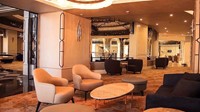 Board Basis Options
Ultra-all-inclusive • Breakfast, lunch and dinner are usually served as an open buffet including alcoholic and non-alcoholic drinks to accompany meals. • Top notch Turkish, Italian and Far East A La Carte Restaurants provide delicious alternatives to enjoy and incur a cover charge. • Hot drinks at the pastry area are included whereas desserts and snacks are chargeable. • All day long snacking, fancy cocktails in stylish bars and chilling out at the Beach Lounge are just a few of the tempting options that add to the unique holiday experience. • At summer the bar is open 24hours but in winter open until 2.00am. •Extra Supplements are required for all food and refreshments from the A La Carte Restaurants. Room Service is chargeable.
A Feast of Delights!
Their sensational ultra-all-inclusive concept includes an exceptional buffet offering a variety of fresh, gourmet cuisine. Top notch Turkish, Italian and Far East A La Carte Restaurants in tasteful surroundings provide delicious alternatives to enjoy within the resort. All day long snacking, fancy cocktails in stylish bars and chilling out at the Beach Lounge are just a few of the tempting options that add to the unique holiday experience awaiting every guest. Please note the Turkish A La Carte is not open during winter.
Lavish Beach Fun!
Limak Cyprus Deluxe Hotel & Resort boasts an exclusive beach with a stunning stretch of soft golden sands and plush beach furnishings to provide a chic and comfortable 5 star ambiance. A variety of popular water sports can also be enjoyed and ensure heaps of holiday beach fun for all!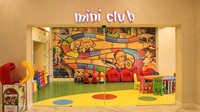 Every day's a Field Day!
Designed with every detail in mind to ensure a fantastic time for all ages, Limak Cyprus Deluxe is a children's paradise! From colourful designated eating areas and exciting playgrounds, to a variety of children's pools and Kids Clubs, the little ones are certainly in for a treat!
Awesome Pools!
Enjoy the luxury of being spoilt for choice! Guests are guaranteed an exhilarating experience from their fabulous 7-band aquapark, four irresistibly indulging outdoor pools and a huge out of this world one indoor pool.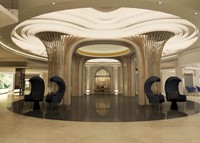 Pamper in Paradise…
The Spa & Wellness Centre welcomes every guest into serenity and rejuvenation. Warm tones with Eastern touches sweep through an exotic walkway to an inviting sauna, Turkish bath, luxurious massage rooms and relaxing areas…. With state of the art facilities including a fitness centre, Vitamin Bar and first class exotic treatments, it's the ideal place to switch off and enjoy a first class heavenly pamper!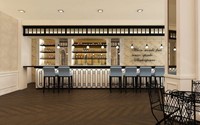 First Class Fun!
A unique, varied and professional entertainment programme including live music and shows, has been created to ensure heaps of holiday fun and amusement for all guests. With increased performances during the summer months, a lively and sociable atmosphere is particularly enjoyed during peak season.
Reviews
Limak Cyprus Deluxe Hotel
Where is the Limak Cyprus Deluxe Hotel?
The Limak Cyprus Deluxe Hotel is situated is located on the beachfront in Bafra, on the north-east of Northern Cyprus. It is also on the way to The Karpaz Peninsula from Famagusta.
Located on the beachfront with private sandy beach
55 minute drive from Famagusta town centre
1 hour 8 min transfer from Ercan Airport
Limak Cyprus Deluxe Hotel
Bafra