Family-Friendly Things to Do in North Cyprus
North Cyprus offers plenty of fun family-friendly activities and things to do, whether you are travelling with toddlers or older children, they will never be bored!
"Something for all the family to enjoy"
Beaches
North Cyprus has recently been awarded the cleanest waters in Europe, so the beaches are an amazing place to spend the day. Younger children can enjoy building sandcastles, finding interesting shells and paddling, whilst older children can explore the rock pools and do some snorkelling, as there's a whole world of colourful underwater life to discover in the clear blue waters.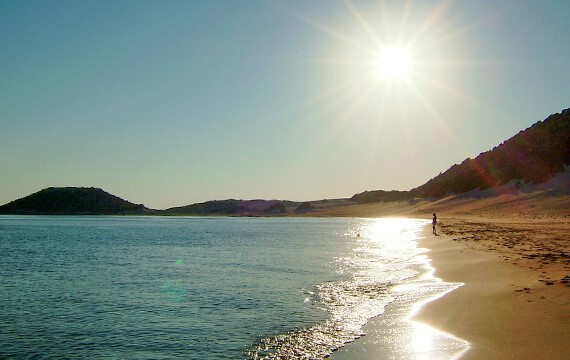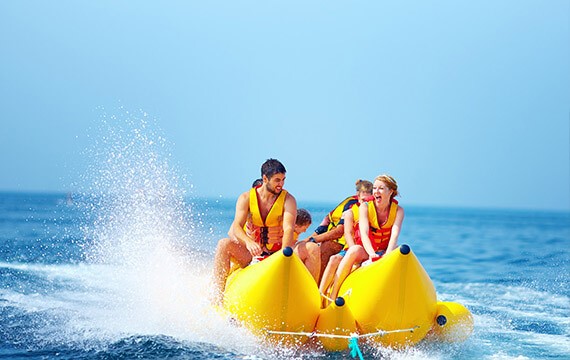 Watersports
Escape Beach & Denizkizi Beach in Alasancak and Mehmetçik Bafra beach are famous for their watersports. From banana boat rides to surfing, jet skiing, kite surfing, pedalos, parasailing, diving, canoeing and snorkelling, there are water sports and activities for all ages to enjoy. Check with your hotel or Holiday Representative which beaches are offering watersports as some hotels also offer their own services and these may change depending on the season.
Waterparks
For a fun-filled day on slides, flumes and huge swimming pools, the Acapulco Beach and Spa Resort Hotel near Catalkoy offers one of the best aqua parks in Cyprus. Featuring 24 colourful waterslides, exciting water chutes and water guns, plus 3 amazing outdoor pools, this is a fun day out for all the family. There is a small entrance fee to pay if you are not staying at the hotel, but this gives you access to the whole park, including the Luna Park funfair.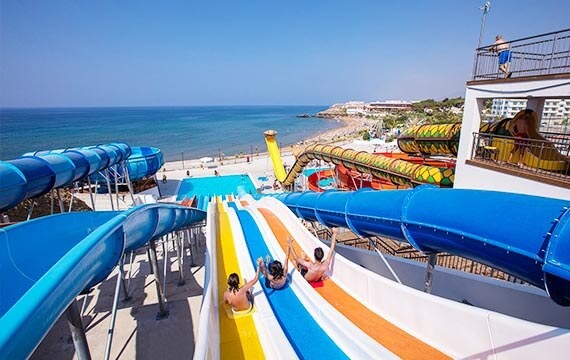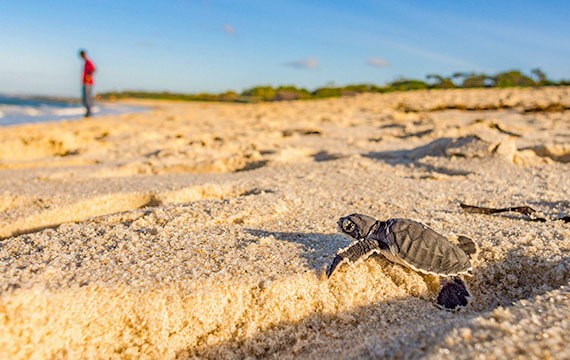 Turtle Watching
For children who are able to stay quiet, watching the turtles lay their eggs or the baby turtles hatching on Alagadi Beach near Esentepe or Turtle Shack at Guzelyali Beach near Karşıyaka is an experience of a lifetime. The turtle tours are held at night (usually all night long) and offer the chance to see the huge Caretta Caretta or Loggerhead turtles making their way up the beach to lay their eggs under the moonlight or the baby turtles hatching and making their way down to the sea. You could also visit the Ayfilon Beach & ruins in the Karpaz Peninsula if you are planning a day out there.
Nature Walks
North Cyprus has so much nature to discover. Take children on one of the various walking trails available, or even just to explore the local area. They will be fascinated by the different animals to be found, including chameleons, lizards, cicadas and geckos. There are plenty of flowers to discover too which they will probably have never seen, such as the pretty bee orchid. Make a day of it and see how many new things they can discover!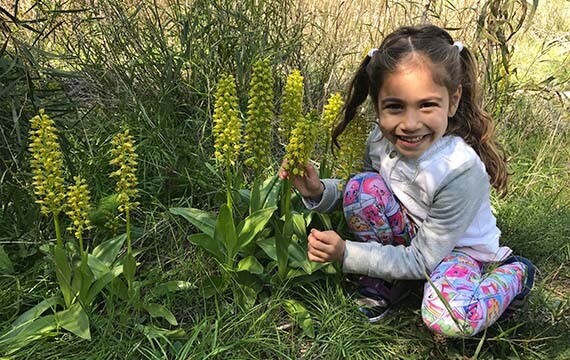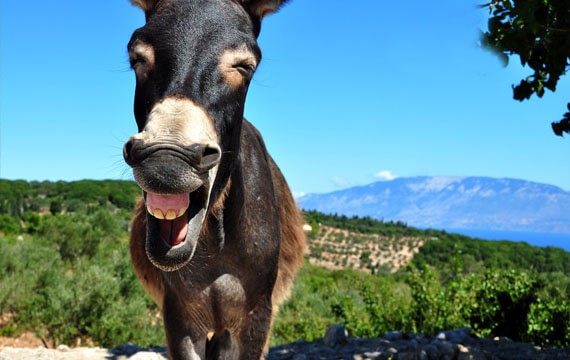 Karpaz Donkeys
The drive up to the Donkey Sanctuary on the tip of the Karpaz Peninsula is well worth the "are we there yet", as when you get there, the children will love feeding the friendly and tame wild donkeys, as well as the amazing views along the drive. Just don't forget the carrots!
Visit a Castle
With several amazing castles to choose from, kids will love exploring all the different areas, even if they are not really interested in the history. Kyrenia Castle features a shipwreck dating back to 300BC, St. Hilarion Castle is famous for apparently being the inspiration for Walt Disney's "Sleeping Beauty", whilst Kantara Castle offers amazing views across Cyprus.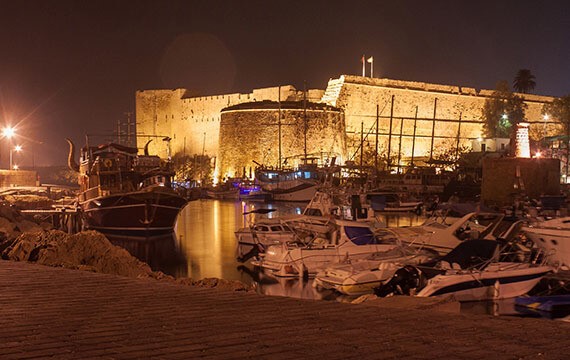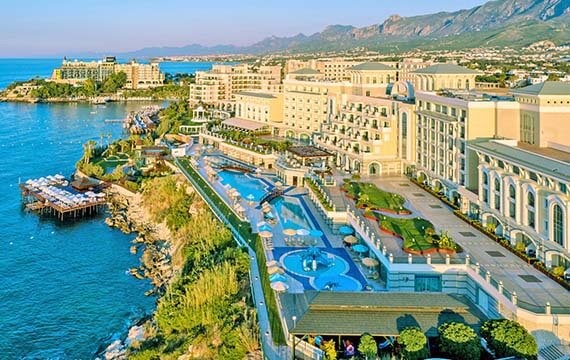 Chill at your Hotel
Many of the North Cyprus hotels offer entertainment and activities specifically for different age groups of children, from infants to older teenagers, allowing adults a well-earned rest. From animation shows, water games, play parks and kids' entertainment, to just enjoying the hotel's swimming pool, sometimes you need a day just round the pool to relax.
Boat Trips
There are some spectacular boat trips which depart from Kyrenia Harbour each day. You can choose from different length trips, from morning or afternoon, all day or sunset cruises. Most include lunch, and all trips stop at various points along the way so that you can enjoy watersports, snorkelling, swimming or just a spot of sunbathing on the top deck. You can choose from two different types of trip, a relaxing and quiet boat cruise, or a fun-filled boat adventure with foam parties and music, ideal for younger travellers.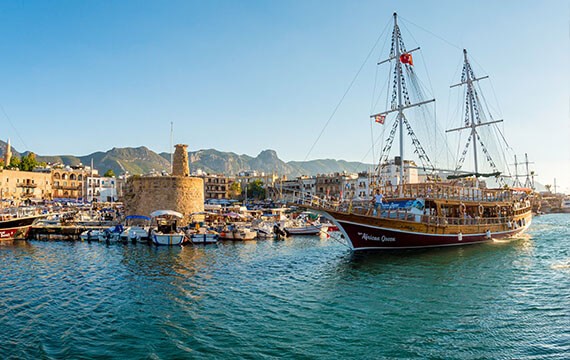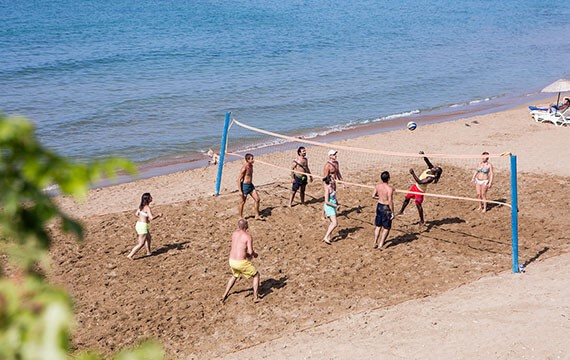 Sports
The majority of the hotels in Northern Cyprus offer sports facilities, including football pitches, tennis, volleyball, basketball, water aerobics or classes and day trips for other activities such as horse riding or go karting. Just ask at Reception, or enquire with your Holiday Representative when booking your holiday.