Visit & Experience North Cyprus
There is so much to do with your family here in North Cyprus!
Enjoy the most amusing family getaway at one of our lovely hotels...
Thoughts for a family holiday
So… thoughts of this year's summer holiday are looming. Every member of the family knows exactly what they're after. The kids want adventure… Dad wants somewhere he can get an ice cold pint and Mum? Well her requests are simple… a room with a view... azure blue seas and powder white sands… exquisite cuisine washed down with a decent bottle of red and a vibrant cultural history, all wrapped up in the welcoming arms of the locals. Hmmmm… too much to ask from one holiday destination perhaps. Or maybe not! If you've wanted to try something a little different to your tried and tested, then now's the time to experience the vast and varied delights that Northern Cyprus has to offer.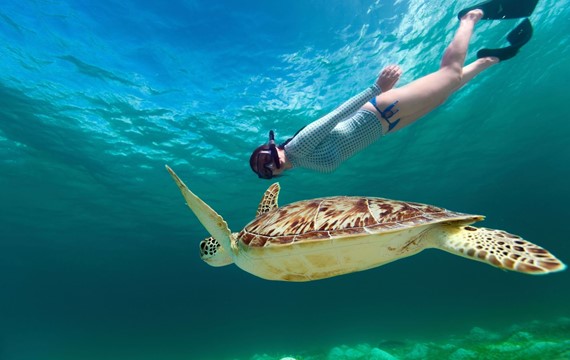 From water skiing and scuba diving in Kyrenia, to wind-surfing and jet skiing in Famagusta, you'll be able to keep your energetic teenagers occupied for hours without the use of a smart phone or tablet! Dad's thirst can be quenched in incredible array of bars, ranging from the 'Night Jar Bar' with its traditional 'pub' feel and pool table, to the rather more unusual 'Essanto Bar' watering hole, complete with its very own indoor river!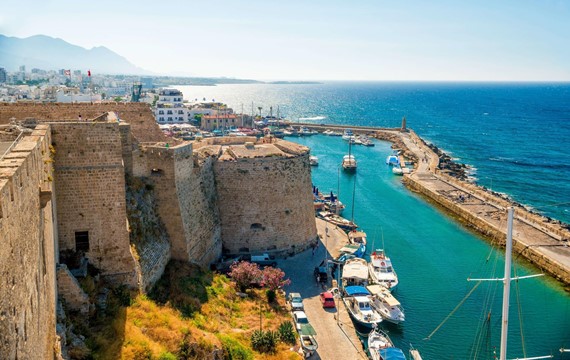 Beach hotels to appeal to Mum's most particular tastes are plentiful. Four and five star luxury resorts providing private beaches, top of the range spas and beach front restaurants can be found in numerous locations along the coast line. Several even boast their own Turkish baths and the opportunity to eat alfresco under the stars. From the Acapulco Beach Club Hotel in Kyrenia to the Salamis Bay in Famagusta, every whim is catered for. Should you decide to take a break from your massage, whilst admiring the crystal clear waters, then Byzantine castles, gothic mosques and fresco adorned churches should suffice in quenching your cultural thirst.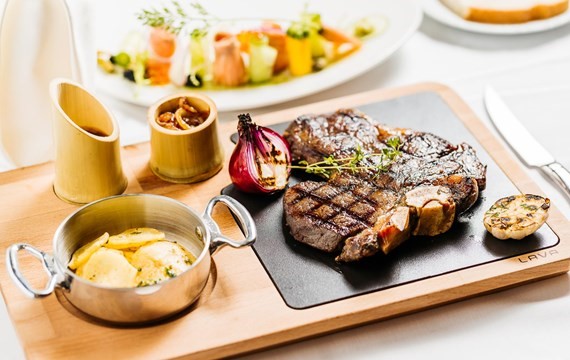 When it comes to dining out, North Cyprus couldn't provide a more varied, mouth-watering selection of eateries. If you feel like treating your taste buds to what Cyprus does best, then look no further than restaurants in Kyrenia to sample fish dishes so fresh, chances are the main ingredients were caught that very morning! Their huge prawns are regularly described as 'to die for'!! However, if lamb is more to your liking, then their succulent chops marinated in yogurt and spices will never fail to impress.
The year round warmth guarantees the perfect climate for growing a huge variety of fruit and vegetables, guaranteeing that whatever you choose from any menu will be bursting with sun-ripened freshness. Of course the intense summer heat also provides the perfect backdrop for the production of wine, and over the years North Cyprus has honed its skills to produce a rather quaffable bottle of the good stuff. The boutique winery 'Chateau St Hilarion' has gone from strength to strength and its corks are popped in all the finest hotels and restaurants up and down the coast. So then... what are you and the family waiting for..?! Book a North Cyprus holiday today!
Please wait ...
Please wait while we find your perfect holidays ...
Please wait while we find your perfect hotel ...
Please wait while we find your perfect flight ...
Please wait while searching for your ideal transfer ...
Please wait while searching for your perfect car ...
Please wait while we take you back to our homepage ...



100% FINANCIAL PROTECTION & SECURE ONLINE BOOKING