The sandy beaches stretch on forever, the sea is calm while the seductive countryside forms a delightful backdrop!
The coastal playground of Bafra, an unspoilt gem in North Cyprus.
Hidden Gem in North Cyprus!
On the Karpaz Peninsula, where turtles nest and wild donkeys wander, the Limak Cyprus Deluxe hotel is the latest addition to the island nation's newest holiday area. Holidays in North Cyprus are known for their fabulous prices – and this in no exception. Escape the weather at home with a week's ultra-all-inclusive holiday at the Limak Cyprus Deluxe Hotel in March from £535 – and that's including flights, transfers and a day trip to Nicosia, the ancient city that straddles the border with the south of Cyprus. Summer prices in May start from £699, also including the Nicosia tour.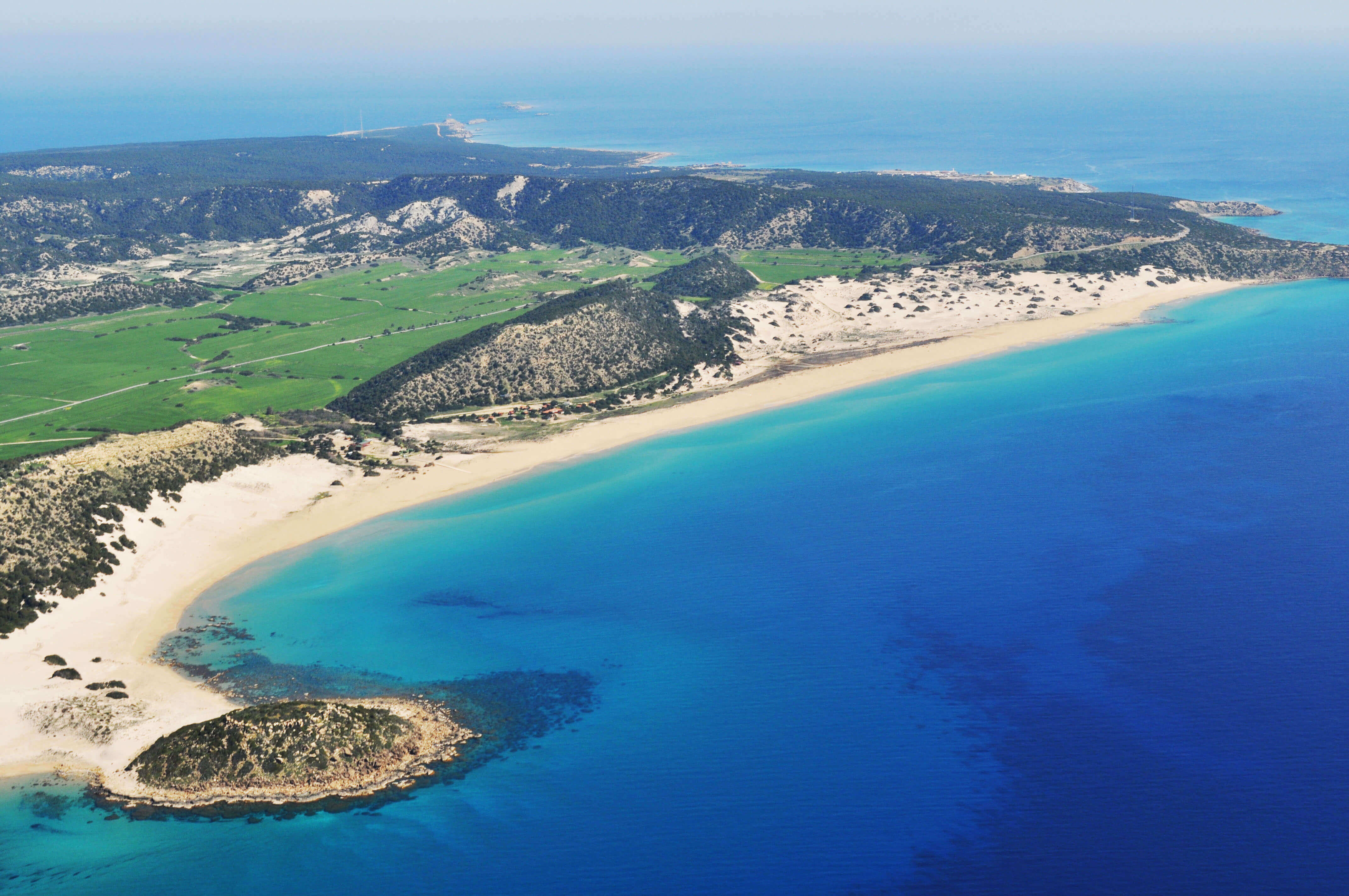 The resort of Bafra is a newly-developed area that is a perfect contrast to the lively holiday resort of Famagusta along the coast. The Karpaz Peninsula is one of the most unspoiled places in the Med and now the Limak Cyprus Deluxe Hotel , amid colourful gardens, is the place that offers access from its world of luxury. The hotel, opening next month (Feb) boasts marble walkways, glass ceilings and cool, contemporary furnishings along with rooms offering panoramic views.
This is a holiday where you can truly leave your wallet at home – everything you could possibly want is here. There's a private beach with watersports, four outdoor pools, an aquapark, an indoor pool, spa with sauna, Turkish bath and gym and evening entertainment including a disco. The hotel is perfect for all ages – free children's clubs for ages four to 12 feature dedicated eating areas, activities and pools.
And then there's all your food and drink. The holiday includes fabulous buffet breakfasts, lunches and dinners (with alcoholic drinks at any time) while you can make a special evening of it at the Turkish, Far East and Italian a la carte, not included in the holiday price but great value.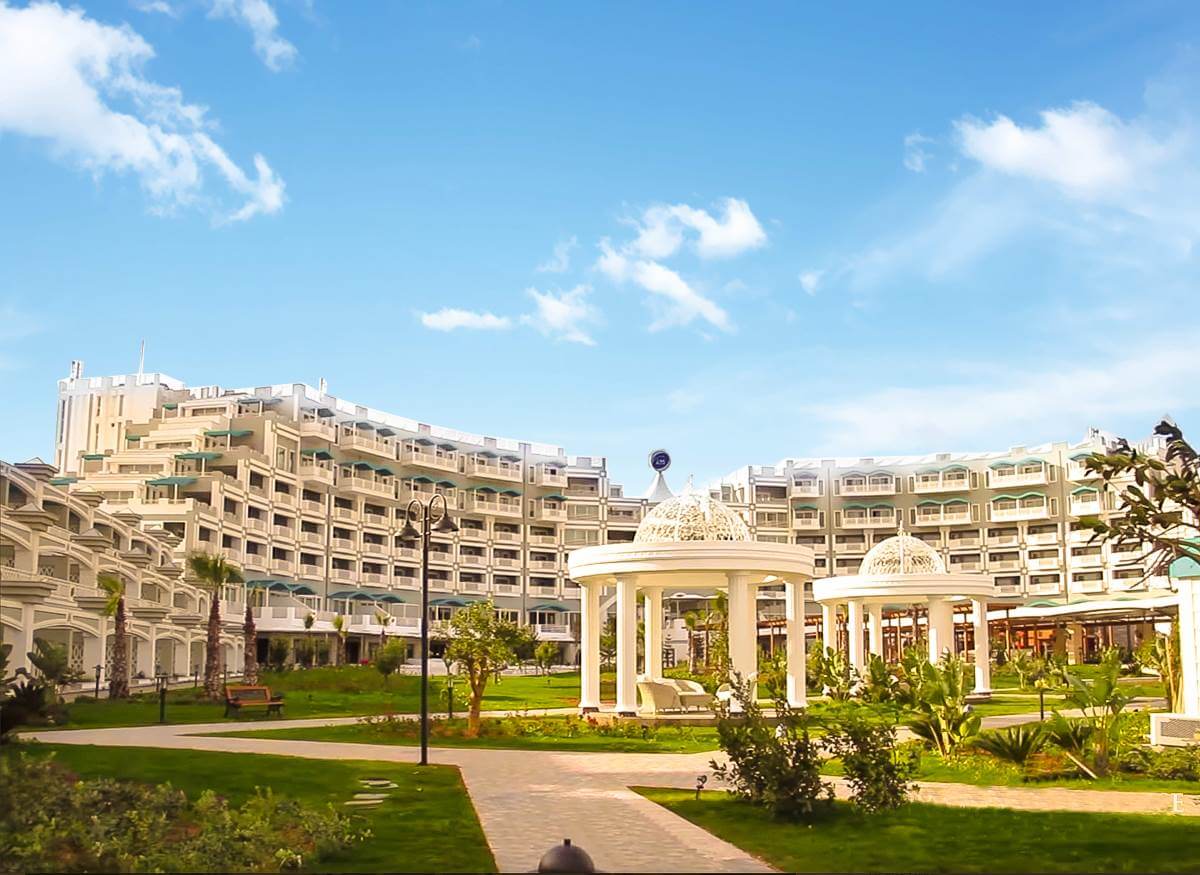 All-day cocktails and other drinks at the various bars, including the beach Lounge, are also part of the deal – in winter they're open until 2am but service is 24 hours in summer.
You might be tempted never to leave the hotel but you should hire a car, from only £17 a day, and explore the peninsula (it's great for walking) as well as the mountains (visit exquisite Bellapais Abbey) and a world of historic sites dating back to everyone from the Romans to Richard the Lionheart. North Cyprus also has 200 miles of coast (120 of them safe, sandy beaches ) and basks in 300 sunny days each year.
The Limak Cyprus Deluxe Hotel is the latest offering from British specialist Cyprus Paradise (020 3150 033/cyprusparadise.com), which has been providing exceptionally priced North Cyprus getaways for 25 years. Holidays come with flights from most regional airports, luggage allowance, transfers, no credit card charges (even a zero per cent monthly payment plan) and no hidden extras.
North Cyprus is also a Euro-free zone, using the Turkish lira, which has a great exchange rate at the moment, so sightseeing and shopping is a bargain.
The Limak Cyprus Deluxe Hotel won't change the pace of life here, or the great value, but it will take holidays to a whole new level.
Please wait ...
Please wait while we find your perfect holidays ...
Please wait while we find your perfect hotel ...
Please wait while we find your perfect flight ...
Please wait while searching for your ideal transfer ...
Please wait while searching for your perfect car ...
Please wait while we take you back to our homepage ...



100% FINANCIAL PROTECTION & SECURE ONLINE BOOKING