When the Venetians took over the city…
The Harbour Citadel was completely remodelled and turned into a military stronghold. By removing the first floor and bringing the level of the building into line with the encircling walls, they ensured that it was not visible from outside the city in the event of an attack.
Othello's Tower takes you on a journey through history...
The Othello's Tower
Definitely worth a visit in Famagusta...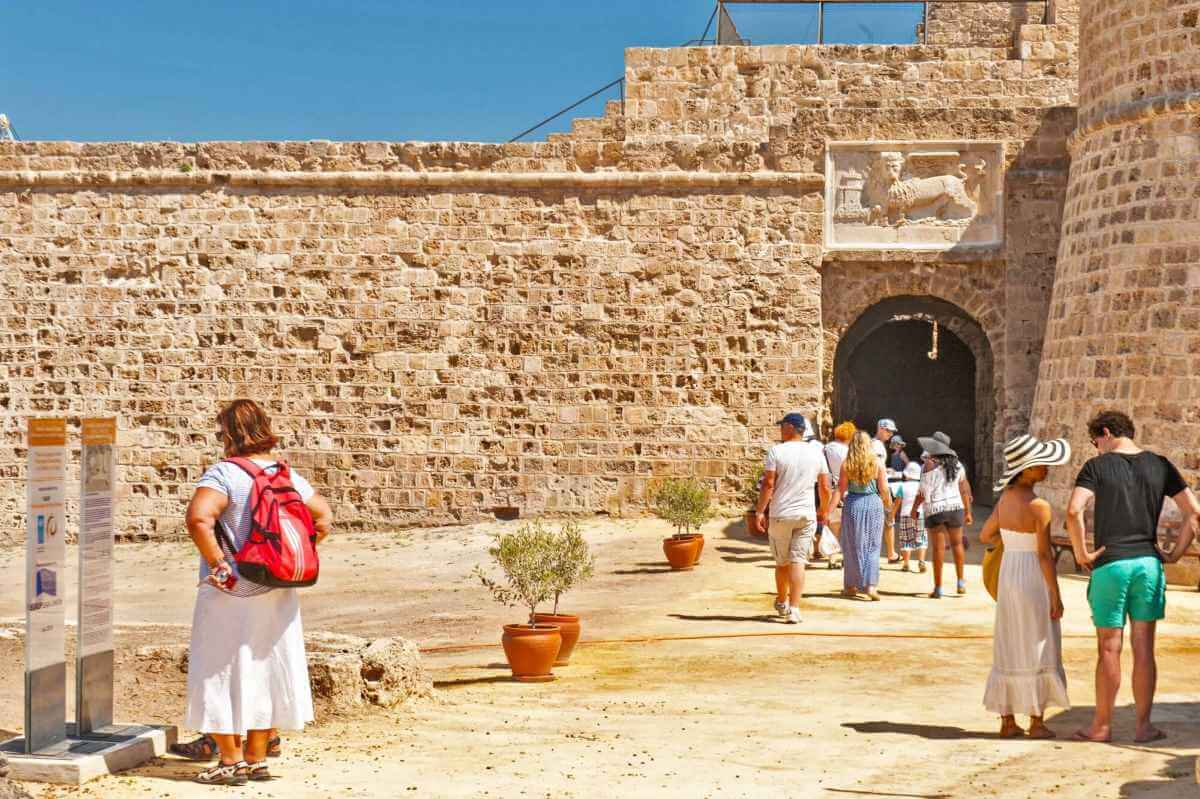 Every stone has a different story…
Othello's Tower in Famagusta is the ancient fortress which guards the harbour, built during the Lusignan period in the 14th Century. Originally called the Harbour Citadel, members of the royal family and their servants are believed to have lived there during the Lusignan period. Later, the Venetians took over the tower and turned it into a fort, which then provided residence for soldiers. Christoforo Moro, the governor upon whom it is generally believed Shakespeare based his tragic hero Othello, would more likely have lived in the palace of the Provveditore.

The fort was named the Othello's Tower during the British colonial period and the tiny garden situated between the sea wall and Petek's Patisserie was named after the unfortunate Desdemona.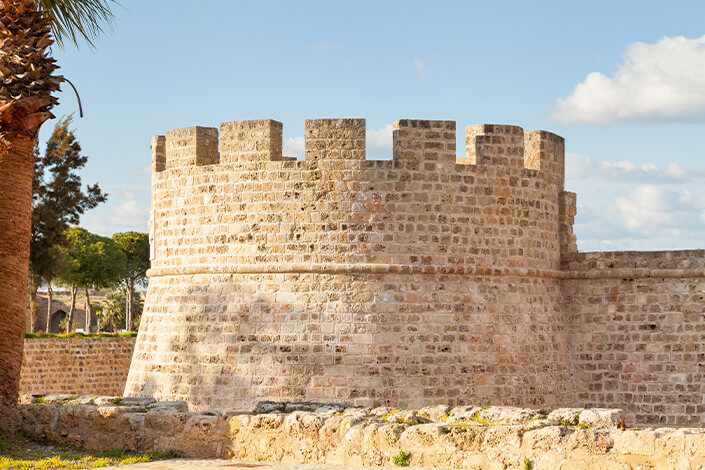 The tower was constructed around a central oblong courtyard with a square tower at each corner. On the ground floor, the kitchens, great hall, storerooms and servants quarters were situated, whereas the reception rooms and bedrooms were situated on the second floor.
The tower was renamed Othello's Tower after Giovanni San Michele, the Venetian civil engineer who was responsible for remodelling much of the city of Famagusta. You can still gain access to the round towers, with the gun ports and smoke holes, which are still clearly visible. One of the larger parts of the tower is the Great Hall, measuring 92ft by 25ft, which in size, easily competes with refectory at the Bellapais Abbey near Kyrenia. Othello's Tower is well worth a visit if you are sightseeing in Famagusta, as apart from the architectural wonder of the tower itself there are magnificent views to be had from the top of the tower over the city of Famagusta, with clear views of the Lala Mustafa Pasha Mosque in the centre of the city.